When a $38,000 Chair You Can't Use Is a Bargain
Treating furniture like rare paintings has created a boom in collectible design.
(Bloomberg Businessweek) -- For those who believe a chair is simply for sitting, the idea that furniture can be "editioned" might come as a surprise. After all, a couch is just wood, fabric, and stuffing—why not make a million of them?
Dealer Marc Benda takes a different view. At Friedman Benda, the New York gallery he co-founded in 2006 with Barry Friedman, he specializes in furniture and objects that can be made only a few times at the very most. Over the years he's sold an almost 6-foot-high bronze and rubber rocking horse from Dutch designer Marcel Wanders; mirrors from American sculptor Misha Kahn made from automotive paint and resin; and chairs by the Japanese studio Nendo that are constructed out of the paper Issey Miyake uses to make his famous pleats.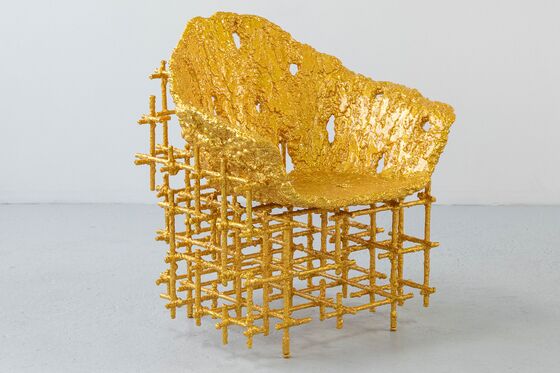 "The determination if something remains unique or an edition, or is not limited at all, is mostly dictated by the materials," Benda says. "We have a golden rule at the gallery: We don't limit an edition if it's perfectly possible to make it in large batches. So we don't just take an industrial product and slap some gold on it and call it a limited edition."
In fact, when he begins to work with a designer on a piece, he never starts with how many the designer will make. "Edition size, pricing, marketing—all the front-end most people see is not discussed for the first, let's say, 80% of the dialogue and the making of the piece," he says. "It's really something that comes later."
Instead, Benda says, his furniture's edition sizes are determined "by economies of scale." Take Wendell Castle, whose couches have sold at auction for more than $300,000. "He made chairs from boards that were stack-laminated," a process in which he would glue together roughly inch-thick slabs of wood and then carve them into furniture.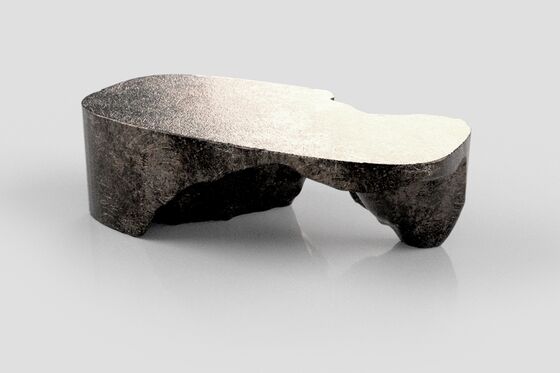 At first, Castle, who died in 2018 at the age of 85, wielded a chainsaw to do the carving; later in life, he used robots. "Some of those chairs were made in a shape that was easy enough to replicate that it made sense to do an edition of eight," Benda says. "But if he made an edition of 50, he'd have spent 10 years making the same chair." It's just "not practical," Benda says.
Practicality is an interesting word choice given that his business balances at the very peak of the furniture market, where a single Roly-Poly lithium-barium crystal chair by Faye Toogood costs $100,000—about the price of a fully loaded Mercedes.
Loïc Le Gaillard, who co-founded Carpenters Workshop Gallery in 2006, says the price tags of furniture in his showrooms should be compared to those found at Sotheby's auctions. Among its locations in New York, London, San Francisco, and Paris, the gallery has exhibited products from boldface names not typically associated with decor: marble pedestals by Karl Lagerfeld, hand-painted aluminum chairs by Yinka Shonibare, and massive brass floor lamps by Virgil Abloh. "You have to put everything in relation," Le Gaillard says. "You have people spending $100 million for a painting by Jean-Michel Basquiat."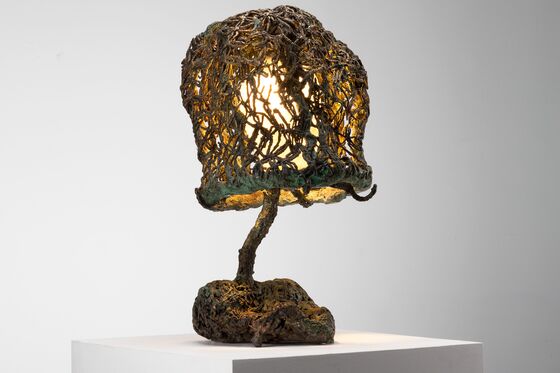 Although that might be an overly optimistic way of framing it—using his logic, a million-dollar teapot is also a bargain compared with a Basquiat—the market for editioned furniture has benefited from its association with less utilitarian artworks.
"There's been a collectible design market for a while, but I think it's really spread and extended since 2010," says Mélanie Courbet, the owner of Les Ateliers Courbet, a design gallery in New York. "In some ways it follows the art market's expansion, but there's also more appreciation for design. People are educated about it and exposed to it."
Le Gaillard says his business has grown about 20% annually for the past decade. And amid the pandemic, "the art and design collector market has stayed steady-ish," Courbet says. "The established, blue-chip segment of the collector market seems to have done pretty well under the circumstances."
And yet, even as the art market has lifted the value of editioned furniture as a whole, dealers say the functionality of a particular piece, no matter how irrelevant that may be to the result, often holds it back from reaching what they think is its proper price.
People need to "lose their intellectual barriers about the fact that this tiny element of functionality should be a deterrent to a piece appreciating in value," Le Gaillard says. "The minute they realize this, they'll jump." Limiting the edition size of an object can help clients make that leap. "We consider [our designs] artworks, so we need to use the language of contemporary art," he says. "If Giacometti created sculptures in editions of eight with four artist's proofs, then there's no reason why we shouldn't do the same."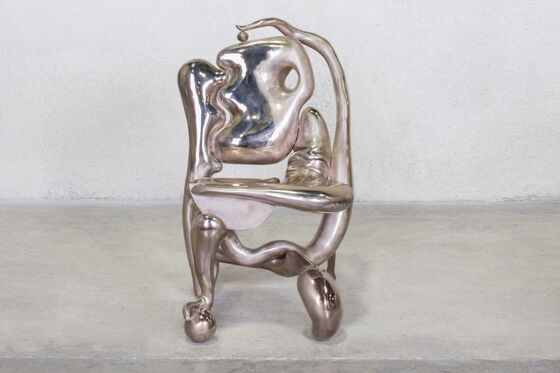 And though Benda is explicitly against arbitrary edition sizes, he acknowledges that "artworks become less meaningful when you have people overproduce and [buyers] are following a trend as opposed to their own intellect."
In contrast, when a piece of design is "rare and genuinely an important expression of its time," he says, "I've never seen those works truly disintegrate" in value. Castle's chairs, for instance, sold for about $1,000 in the 1960s; in 2018 a chair from that period sold for $262,500 at Phillips in New York.
Limited-edition design is really shorthand for a type of furniture that provides an aesthetic and intellectual experience that's different from everything else. "You're buying something that's not just a thing," Benda says. "It's something that enhances your life."