What's a Superculture? It's the Key to a Delicious Plant-Based Future
(Bloomberg Businessweek) -- The 300-acre Brooklyn Navy Yard complex in New York City is home to a number of premium artisanal food and beverage businesses you've heard of, including whiskey producers Kings County Distillery and lox specialist Russ & Daughters. It's also the headquarters for one you likely haven't: Kingdom Supercultures, a company that's using modern microbiology to update one of the world's most ancient—and currently megatrendy—cooking methods, fermentation.
Apart from the occasional stray jar of sauerkraut sitting on a bench, the space looks like a medical lab. Kingdom is using machine learning, genomics, and next-generation DNA sequencers to amass a vast collection of microbial cultures. It then offers supercultures (a combination of those cultures) to food manufacturers who want to reduce the amount of sugar in a dessert or alcohol in a drink or—most significantly—replace conventional dairy products with plant-based ones.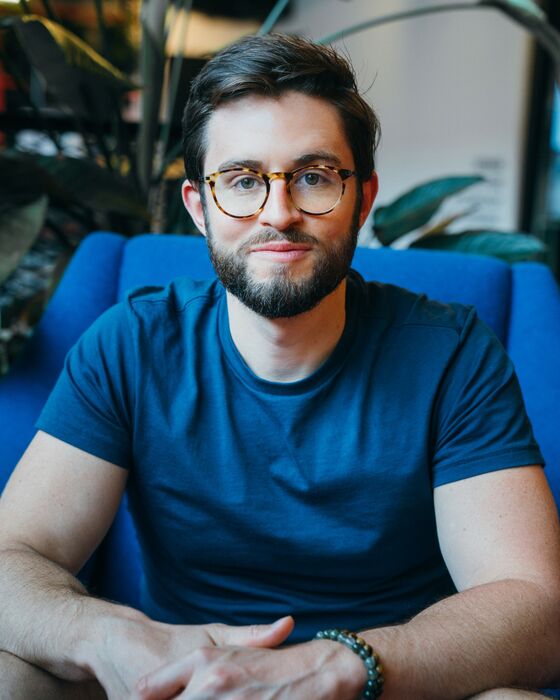 "There's a big focus on plant-based foods and functional ingredients, driven by sustainability, health, and wellness," says Kendall Dabaghi, Kingdom's co-founder and chief executive officer. "The challenge for a lot of companies is that those products have been heavily processed and made with chemicals."
The alt-dairy market is projected to reach $32 billion by the end of 2031, almost triple the $11 billion in 2020. The global vegan cheese market alone in 2020 was valued at $2.22 billion, and it's expected to increase 12.4% year over year through 2028.
Ravi Sheth, co-founder and chief scientific officer of Kingdom, calls the company an "ingredient manufacturer" that sells key components rather than finished foods. "Our customers come to us with a need: 'Hey, we're working on X plant-based yogurt or Y bread product.' "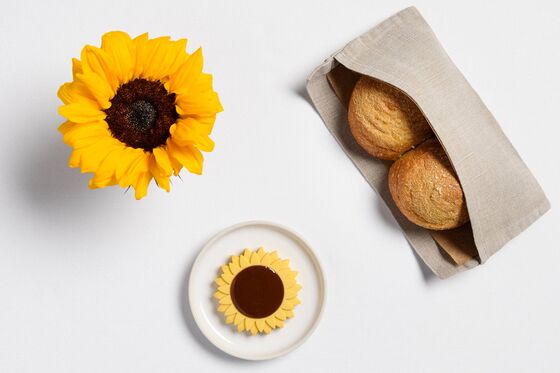 Kingdom will analyze the base ingredients for a potential product—say, a yogurt made with oats and cassava—and then pore through its catalog of almost 20,000 cultures using its platform and metrics such as flavor and sensory testing to design a customized superculture that can help improve the taste and consistency while getting rid of undesirable characteristics like chalkiness.
"We work with customers to deliver a custom ingredient with a high level of prediction and accuracy," Dabaghi says. "But we don't tell them how to make their product."
To create their catalog of cultures, Dabaghi and Sheth, who met at Columbia and started the company in 2019, use lab equipment to isolate and analyze microbial strains in thousands of kinds of fermented foods, such as different varieties of kimchi, measuring characteristics like flavor and aroma. Then they assemble the strains into their namesake supercultures, "like Legos," Sheth says.
In October, Kingdom raised $25 million in Series A funding. It's using some of that money to expand capacity, converting a quarter of the floor of a Navy Yard building into a 10,000-square-foot molecular biology lab.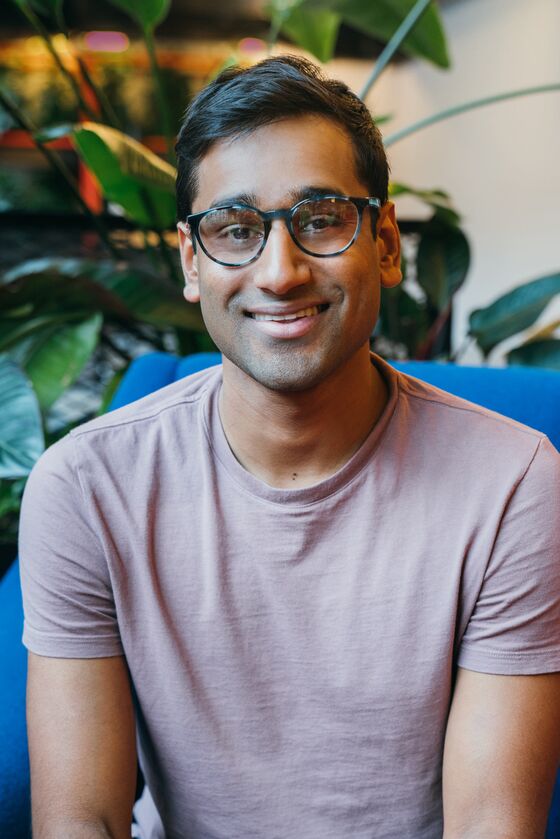 Demand for its products is driven in part by the movement toward "clean labels," products without unrecognizable ingredients like the emulsifier methylcellulose. "Look at the most iconic plant-based cheeses. Many aren't naturally produced," Dabaghi says. "We're interested in bringing technology in a natural way that's also efficient and cost-effective."
But the process of fermentation is inherently time-consuming. Drinks such as kombucha can take two to three weeks to ferment; using a customized formula from Kingdom can cut that time to five days.
Although the founders won't name most of the companies they're working with, citing nondisclosure agreements, Tribucha, a North Carolina-based brewer that sells its kombucha at Publix supermarkets, is one. Kingdom has also worked withEleven Madison Park since the restaurant introduced its vegan menu, developing nondairy creams and a faux butter that's won high praise from critics and diners.
"We were looking for more depth and a wider spectrum of flavors," says the restaurant's chef-owner, Daniel Humm. "Cultures, and their health benefits, have become a crucial part in our approach."
When developing the butter, "we worked with them on certain microbes that could produce different flavors," Humm says. "They tailor their products to the ingredients and flavor profiles we're looking to achieve."