The Vaping Scare Could Give Cigarettes a Second Life
(Bloomberg Businessweek) -- In October, a Twitter user known as Beans After Dark tweeted a picture of a box of what he called "all-natural Juuls," touting how they were "made out of paper and filled with leaves."
"Addicted to the juul?" the tweet asked, alluding to the popular vaping device from Juul Labs Inc. "Well now there's a solution. The new, healthier smoking alternative." The punchline: The picture was of a pack of Marlboro cigarettes.
The darkly comedic post underlines a fear of many public health officials and e-cigarette advocates: a return to cigarettes. Through mid-October, a mysterious lung disease outbreak tied to vaping has stricken almost 1,500 people across the U.S. and killed 33, including some teenagers. The Centers for Disease Control and Prevention has struggled to identify the precise cause of the outbreak and hasn't yet blamed a single product or type of device, though chemicals in vaping liquids from black market sources or used with cannabis-derived THC have drawn scrutiny.
That hasn't stopped regulators from trying to clamp down on use of e-cigarettes, especially flavored vapes that appeal to younger people. Numerous U.S. states have put bans on some types of the products, and federal regulators have also signaled that tighter curbs on vaping are coming soon. If the crackdown endures, tobacco companies will find themselves in an unusual situation in 2020: While the vaping controversy may cloud the future of different cigarette alternatives that they've spent billions of dollars to develop, it may also mean their staple products—the cigarettes that made them into globe-spanning behemoths but also left them on the hook for hundreds of billions for smoking-related illnesses—stage a bit of a comeback.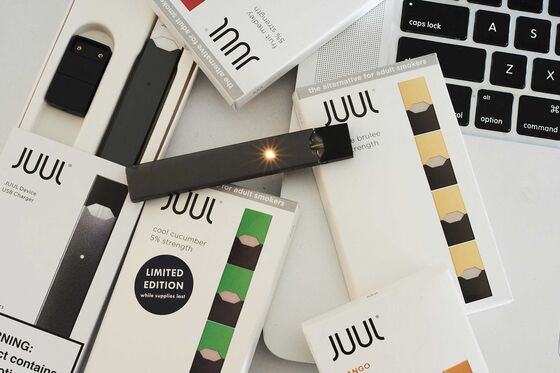 "Tobacco companies have been doing this a long time. They don't panic, they play the long game," says Ken Shea, a Bloomberg Intelligence analyst. He likens their investments in cigarette alternatives—such as Altria Group Inc.'s 35% stake in Juul Labs—to put options on their core businesses. "It was a perfect hedge for their business. If vaping fails, it's intuitive that people come back to cigarettes," Shea says. "But if it does well, they have exposure to it."
Alternatives are still a fraction of the global cigarette market, accounting for only $40.6 billion in retail sales in 2018, compared with $713.7 billion for traditional cigarettes, according to Euromonitor International. But alternatives have been growing much faster. Globally their retail sales grew 35% from 2017 to 2018, compared with only 3.1% for cigarettes.
The Vapor Technology Association, which lobbies for more than 1,000 vape-related businesses, says the vape flavor bans could upend that trend. "These kinds of bans are going to cause former smokers to revert to these deadly cigarettes and will create a new and larger black market," says Tony Abboud, executive director of the VTA. Of 9,300 people who submitted sworn testimony to the Food and Drug Administration about their use of flavored vapes, 74% said a ban on flavors would cause them to make flavors themselves, 38% would turn to smoking, and 59% would turn to the black market, Abboud says.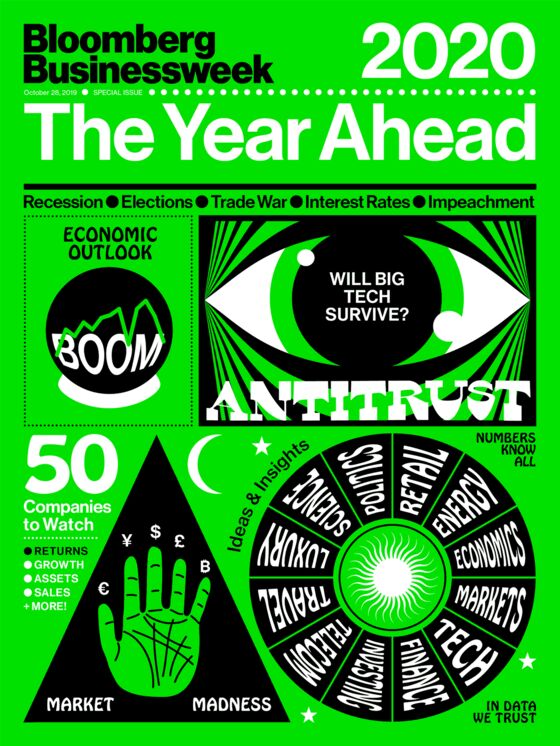 Recent data show a limited trend back to rolled tobacco already. In a four-week period through Sept. 7, e-cigarette sales had increased 51% from a year earlier, according to researcher Nielsen. But a month later, there were signs that consumers were thinking twice about the devices as reports of lung injuries from vaping spread. For the four weeks leading up to Oct. 5, the growth rate in e-cigarettes slowed to 25.5%. Meanwhile, the long-term decline in cigarette sales volumes moderated somewhat: For the four weeks ended Oct. 5, industrywide volume fell 6.2%, less than the 6.9% decline for the prior 12-week period, Nielsen says. "While too early to be certain, this could be contributing to improved combustible cigarette volumes as vapers potentially return to the cigarette category," Bonnie Herzog, a Wells Fargo & Co. analyst, wrote of the negative news about vaping in a report on the data.
The Campaign for Tobacco-Free Kids says fears of young vapers turning to cigarettes is "hypothetical and unproven" and that more kids getting addicted to e-cigarettes is a greater risk, in part because they're a gateway to nicotine. "Studies show that young people who use e-cigarettes are more likely to become smokers," spokesman Vince Willmore says. The health advocacy group estimates 5 million kids now use e-cigarettes, and about 97% of them use flavors.
Some vapers already seem to be looking for options. Nielsen data showed that by Oct. 5, Juul still led cigarette alternatives, with a dollar market share of 64%. But it had declined 800 basis points year over year, while rival vaping products such as Imperial Brands Plc's Blu and Reynolds American Inc.'s Vuse, plus NJOY's electronic nicotine delivery devices, gained ground. "Juul feels the pressure from negative FDA/health headlines & increased competition, especially those with flavors," Herzog wrote in her Oct. 15 report on the data.
Some cigarette alternatives don't use the liquids that can be cut with black market ingredients or carry toxins suspected to be linked to the lung illnesses. Philip Morris International Inc. has a heat-not-burn device called IQOS that uses dry tobacco, which recently started U.S. sales after a review by the FDA. Imperial also in May introduced a heat-not-burn device, Pulze, in Japan. Euromonitor data show that the growth rate of heat-not-burn devices already outpaces that of vape devices, growing 106.8% from 2017 to 2018, compared with only 34% for e-vapor products. Heat-not-burn could get a further boost from consumers fleeing vaping.
Tobacco companies aren't giving up on new products. Reynolds American just submitted Vuse to the kind of regulatory process that Philip Morris's IQOS went through. And Philip Morris has said it will invest in a range of cigarette alternatives because offering choices is important to persuading adult smokers to give up cigarettes. But Altria, which makes the Marlboro brand in the U.S., can pitch an even more old-school option: its Copenhagen snuff. —With Thomas Mulier
 
Read more: The Chemist Behind Juul Wants China to Vape Better
To contact the editor responsible for this story: James Ellis at jellis27@bloomberg.net, Eric Gelman