If Maricopa County Sours on Trump, So Will Suburbs Everywhere
If Maricopa County Sours on Trump, So Will Suburbs Everywhere
(Bloomberg Businessweek) -- When Sean Bowie first ran for an Arizona state Senate seat in 2016, his odds didn't look great. The 32-year-old Democrat was running in a suburban Phoenix district that was entirely red: The two state House members and one senator representing the 18th legislative district, in the East Valley suburbs where Bowie grew up, were all Republicans. No Democrat had ever been elected to the state Senate from the district.
Bowie, who worked in the provost's office at Arizona State University, had an inkling that things were changing. Many of the district's voters were high-income professionals: professors and scientists at the university, and engineers and executives at Intel Corp. or Honeywell International Inc., the largest employers. An influx of tech workers was arriving at PayPal Inc., which anchors the thriving tech community in Bowie's hometown of Chandler. A growing number of residents, too, were non-White, especially Asian. While the 18th district had voted Republican for as long as anyone could remember, Bowie sensed his neighbors weren't entirely comfortable with the party's drift toward extremism or its new presidential nominee, Donald Trump.
He decided to bet his campaign on it. Powered by Kit Kat bars, Bowie spent long months knocking on doors of about 15,000 of his neighbors. He didn't focus on fellow Democrats. Instead, he spent the bulk of his energy trying to persuade longtime Republicans and independents to break with tradition and vote for him. "Nobody gave me a chance to win," he says. "But I'd grown up here, knocked on a lot of doors for a lot of other candidates over the years, and I knew things were shifting. I'd talk to people at the door who'd just come home from a day of golfing, people who were normally Republicans, and you could just see they were having doubts about who to support."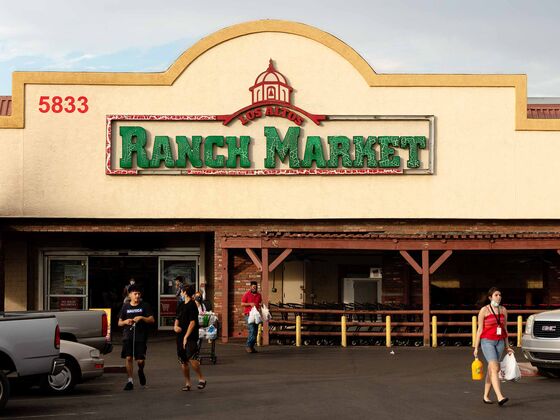 Bowie got some unexpected help. Just as establishment Republicans like Jeb Bush and Marco Rubio were getting steamrolled by Trump in the presidential primary, the incumbent Republican senator whom Bowie was challenging lost his primary to a right-wing upstart. It was one of countless ways in which Trump's fiery, anti-immigrant rhetoric was already reshaping the national climate and affecting races up and down the ballot.
On Election Day, Trump's upset victory over Hillary Clinton was the big story. But Bowie also prevailed, narrowly beating his Republican opponent. At the time, everyone thought Trump's election was a harbinger of where U.S. politics was headed, his hard-right nationalism having captured the GOP and vanquished a wheezing, broken-down Democratic Party. Today, however, it's become clear that the forces that propelled Bowie's victory in suburban Phoenix are the ones reshaping U.S. politics— in Arizona and across the country.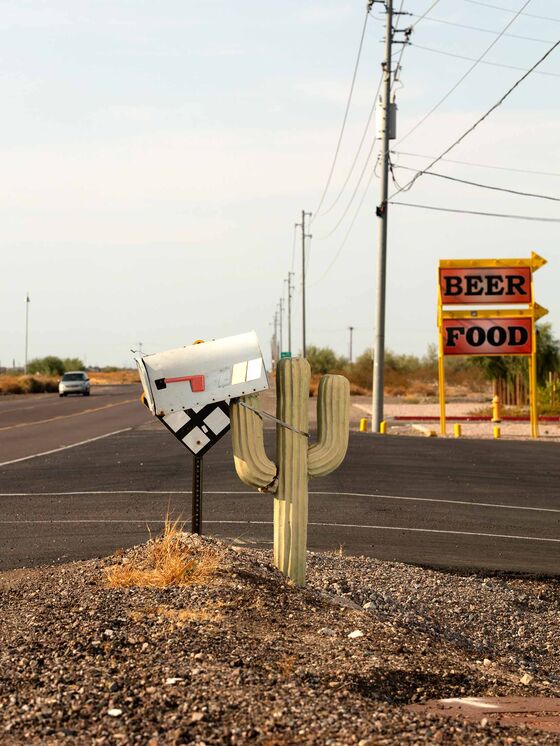 Nowhere is this transformation more apparent than in Maricopa County and its inner-ring suburbs around Phoenix that include Bowie's district. Maricopa is one of the largest counties in the U.S. by both area and population: With 4.5 million residents, it's more populous than 23 states. That gives it outsize political importance, because whoever wins the county usually wins the state. And because Arizona has emerged as a crucial battleground, it's no exaggeration to say that control of the White House and U.S. Senate could both end up hinging on Maricopa County.
For anyone hoping to understand American politics in the Trump era, its significance goes even further. Maricopa is one of the most heavily suburban counties in the country, growing and diversifying at a more rapid clip than any almost anywhere else. The trends in Maricopa are being replicated in suburbs across the country, particularly in fast-growing, traditionally Republican metro areas such as Atlanta, Dallas, Denver, and Houston. In 2016, Trump won them narrowly. In 2018, Democrats made huge inroads, taking over the House of Representatives on the strength of suburban voters who ousted GOP incumbents. Now, in 2020, these suburbs have emerged as the new frontier of U.S. politics.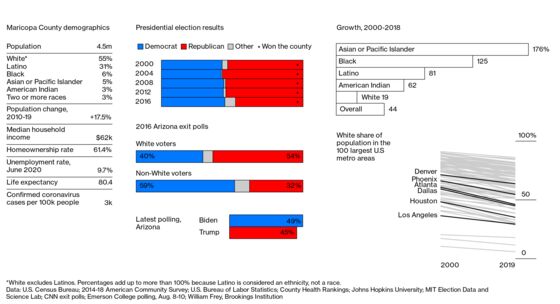 Four years ago, Trump carried Maricopa by 3 percentage points, and with it the state. This wasn't surprising: Every Republican presidential candidate since 1948 has won the county. For years it was synonymous with its notorious anti-immigrant sheriff, Joe Arpaio, who detained migrants in an outdoor jail he called Tent City and eagerly endorsed Trump.
In hindsight, though, Trump's victory, rather than pointing to the future, now looks like the last vestige of an era that may have already passed. Four years after Bowie won his Senate seat, the 18th district's entire state-level delegation has morphed from red to blue. A similar change has swept through suburban districts all around Phoenix, as the moderate Republicans who once governed have become an endangered species. In 2016, Bowie won his race by 3 percentage points; in 2018, running against the same opponent, his margin grew to 14 points. This year he's facing a new Republican challenger who's posted slogans and videos on Twitter and Facebook touting QAnon, the lunatic conspiracy theory that claims Democrats are secretly harboring a satanic cult of pedophiles and cannibals.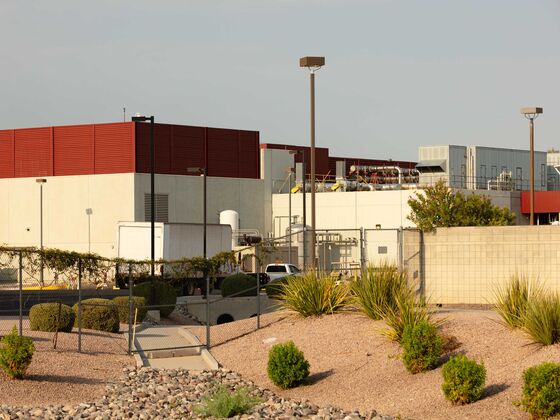 Across Maricopa County, the story of the past four years is much the same. Fueled by rapid population growth and shifting demographics, suburban politics is changing. Twenty years ago, Whites made up two-thirds of the county's population; today they're closer to half. Hispanics have grown from being a quarter of Maricopa residents to almost one-third, while the Asian and American Indian population has almost doubled, to 8.5%. "Racism comes up a lot when I ask people to identify the biggest problems in the country," says Sarah Longwell, a Republican strategist who studies suburban voters. Bowie says the starkest change has occurred among the White professionals he encounters—the uneasy golfers—who feel increasingly alienated from the GOP. "They're just not fans of the Trump-style politics," he says. "That's shined through in the past couple of elections."
Recognizing how critical these suburban voters are to his reelection hopes, President Trump has launched an effort to unsettle them by stoking fears that an influx of racial minorities—led, he claims, by a Black Democrat, Senator Cory Booker of New Jersey—will bring violent crime and falling property values to their neighborhoods. "The 'suburban housewife' will be voting for me," Trump tweeted on Aug. 12. "They want safety & are thrilled that I ended the long running program where low income housing would invade their neighborhood. Biden would reinstall it, in a bigger form, with Corey [sic] Booker in charge!"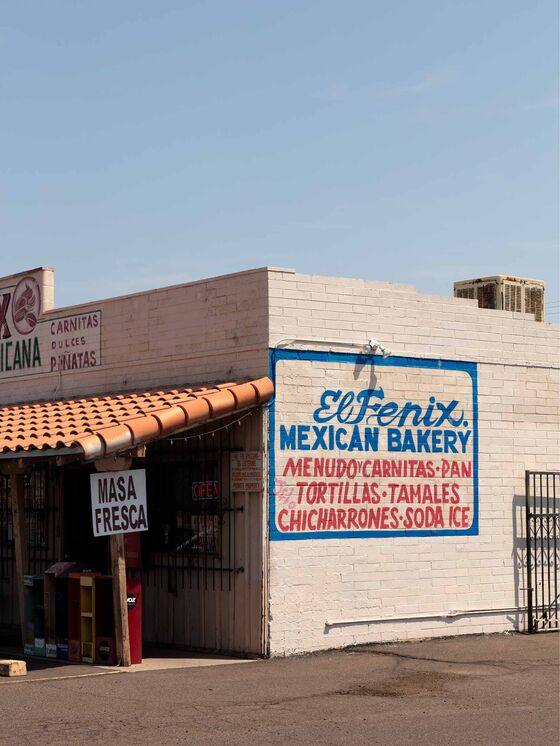 But Trump's appeal to racist sentiment is rooted in an image of suburbs as rich, lily-white enclaves of the sort portrayed in TV shows like Mad Men, which was set in the 1960s and depicted a suburban America now decades out of date. "People like Trump have this gauzy idea of what the suburbs are, but they're really a microcosm of America," says William Frey, a demographer at the Brookings Institution and author of Diversity Explosion: How New Racial Demographics Are Remaking America. "They have rich and poor; Black, White, and Latino; and as they change, their voting patterns change, too. As a group, suburbs have become much more racially diverse, much more like the rest of America."
Even as Trump won his upset victory, these changes were asserting themselves in suburbs across the country. It's entirely possible that Trump could win reelection this fall despite them. Even if he does, the trends in Maricopa and in suburbs nationwide suggest that history is moving against his brand of politics. Although Trump prevailed in 2016, voters in Maricopa County finally ousted Sheriff Arpaio—the ur-Trump—after a 24-year tenure. To many Arizonans, Arpaio's defeat symbolized changes long under way and stood as further evidence for a local contention that whatever is happening in Arizona at any given moment is a preview of the issues and dramas that will soon dominate national politics.
Indeed, Maricopa's story in the decade before Trump is illuminating precisely because it foreshadowed what was about to happen; anyone following along would have understood why Americans were about to elect Trump. Its story since then is no less vital, because it also explains why voters may now be ready to move on from him.
"If you want to understand the trajectory of Trumpism, you have to look at Arizona politics from about 2006 onward," says Kirk Adams, a former Republican speaker of the state House of Representatives. "We were the precursor."
Adams, now 47, was first elected to the legislature that same year from a suburban Phoenix district not far from Bowie's. At the time, the state GOP was dominated by business-friendly moderates, although a populist strain was fast emerging.
In the early 2000s, Arizona's economy thrived, turning Maricopa into the fastest-growing county in America. New arrivals needed somewhere to live. The demand for housing drove a construction boom, turbocharged by lax lending standards, that relied heavily on cheap immigrant laborers. Many of them came illegally from Mexico.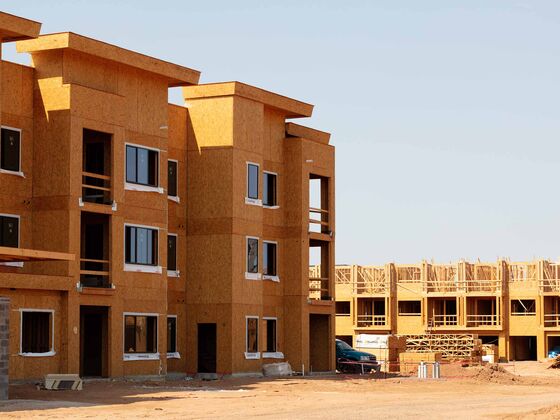 As the immigrant population swelled, so did the backlash. In suburban Arizona, worries about public safety and an overburdened civic infrastructure commingled with racism and frustration at the federal government's failure to strengthen border security and reform immigration laws. In the state legislature, far-right conservatives led by Russell Pearce, a representative from Mesa whose campaign signs read "America First," began pushing a series of bills to restrict illegal immigrants' access to state services and punish employers who hired them. (Before winning his statehouse seat, Pearce had worked as Arpaio's deputy in the Maricopa sheriff's office.)
In 2004, Pearce helped craft a state ballot initiative that required proof of citizenship to register and a photo ID to vote, while obligating state and local agencies to verify immigrants' legal status. Opponents called the measure discriminatory and likened it to California's notorious 1994 anti-immigrant Proposition 187. Nonetheless, Arizona voters passed it easily. (The U.S. Supreme Court later struck it down.)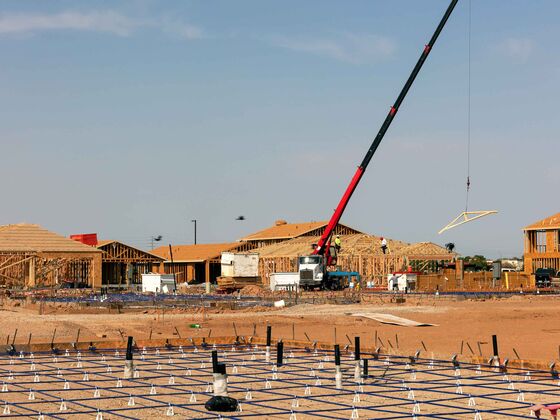 Pearce and his allies stepped up their crusade against what he called "an illegal invasion." In 2005, Arizona enacted a law making human smuggling a state crime. A year later, Pearce called for the renewal of the 1950s-era federal deportation program known as Operation Wetback. At the same time, Arpaio was gaining national celebrity by billing himself as "America's toughest sheriff" and making flamboyant displays of anti-immigrant cruelty. The message resonated with many fed-up voters.
Alarmed that the controversy was giving the state a racist image, the business community and allied Republicans worked to weaken and bottle up Pearce's measures, to little avail. Adams recalls the moment when he realized the hard-liners had gained the upper hand. "In 2007, Arizona had the first employer-sanctions law in the country," he says. "All session long the business community lobbied me to oppose the bill, saying it was a federal issue, not a state one. One day, just as I was about to vote on the bill, one of the business lobbyists grabbed me and said, 'Just a heads-up—we've had to drop our opposition and didn't want to hang you out to dry.' The chamber of commerce had to back down and retreat in a Republican-dominated legislature. They couldn't kill the bill. I said to myself, 'OK, that's a watershed moment.' "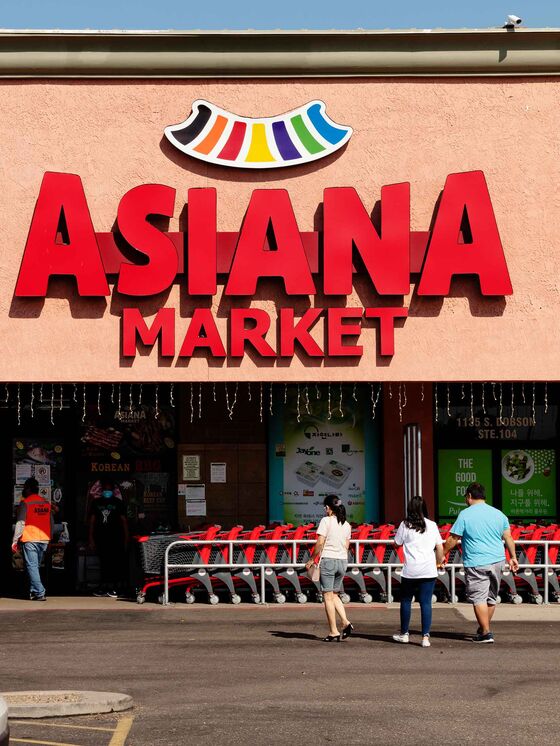 That year, Pearce, by then a state senator, became the lead sponsor of a sweeping immigration bill drafted by Kris Kobach, the restrictionist law professor and future Kansas politician and Trump ally, that required police to ask about the legal status of anyone they suspected might be in the country illegally—a measure plainly aimed at Hispanics. The bill, known as S.B. 1070, gained notoriety and helped push the issue of immigration to the center of Arizona politics. It became a vehicle for charismatic hard-right populists like Pearce and Arpaio to seize control of the Republican agenda. "You began to see immigration as the main issue in just about every Republican primary race, whether or not the office had anything to do with immigration," Adams says. "You had to deal with it, whether you wanted to or not. If you were not closely aligned with the Pearce view, you were likely not going to win."
On March 27, 2010, a 58-year-old rancher named Robert Krentz who had complained about illegal immigrants was found shot to death on his property along the U.S.-Mexico border, apparently by members of a drug cartel. Krentz's murder drew national attention, particularly in conservative outlets such as Fox News. With Arizona's economy deep in recession following the financial crisis, public anger exploded. "We had issues in the state with revenues, and [Krentz's murder] became the perfect storm to fuel anti-immigration sentiment in Arizona," Adams says. "You had people who were economically frustrated, who saw their lives being ruined because of the economic collapse, and now here was Russell Pearce with the perfect scapegoat."
A month later, after S.B. 1070 sailed through the legislature, Arizona's governor, Jan Brewer, signed it into law. Afterward, Adams left office to run for an open congressional seat. He was defeated in the Republican primary by a candidate more outspoken on immigration who was backed by Arpaio and Pearce.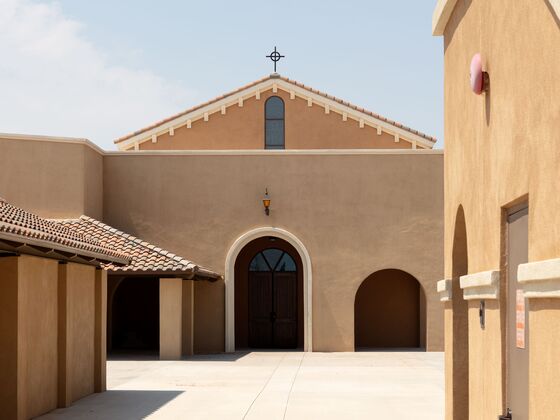 But even as it crested, anti-immigrant fervor in Arizona showed signs of burning itself out, at least in the Phoenix suburbs. In the wake of S.B. 1070's passage, Arizona was targeted for boycotts by cities and corporations across the country, hurting tourism and depriving businesses of much-needed revenue. The Great Recession devastated Phoenix and the surrounding areas, which suffered a severe housing collapse. As economic opportunities dried up, cross-border immigration waned and many undocumented migrants returned home.
In Maricopa County's diversifying suburbs, the explicit focus on race, and the demagogic figures spurring it on, became discomfiting to many residents, White and non-White alike. In 2011 a group called Citizens for a Better Arizona launched a successful recall campaign against Pearce, who became the first lawmaker in state history whom voters removed from office. "You began to sense just a change in the politics of the people who live in the suburbs," Bowie says.
Similar shifts were occurring across the country and in some sense were predestined, the inevitable result of the changing composition of U.S. suburbs. According to Frey, of the Brookings Institution, the White population share in 358 of the nation's 364 metropolitan areas has declined since 2010. Trump's presidency, he says, accelerated a shift that was already under way. "Some of Trump's support even before he came into office had to do with underlying anti-immigrant sentiment in the United States, which I think has changed," Frey says. "From that perspective, Maricopa County is on the front lines of that change."
Recent polls show Joe Biden winning Arizona by as much as 10 percentage points, a gap that even some of Trump's most vociferous defenders take seriously. "The suburbs of Phoenix right now are just like the suburbs of Denver and Los Angeles—they've turned against the Republican Party," says Steve Bannon, who ran Trump's 2016 presidential campaign.
Strategists in both parties say more and more suburban voters have become exhausted with what they feel are the extreme views and misaligned priorities exhibited by Republican politicians in Arizona and Washington. "There's a political realignment going on where the modern Republican Party, particularly as it's tied to Trump, has become anathema to college-educated suburbanites, especially women," says Longwell, the GOP strategist. "They're watching what's happening, and they're realizing 'Oh, this isn't what I want.' "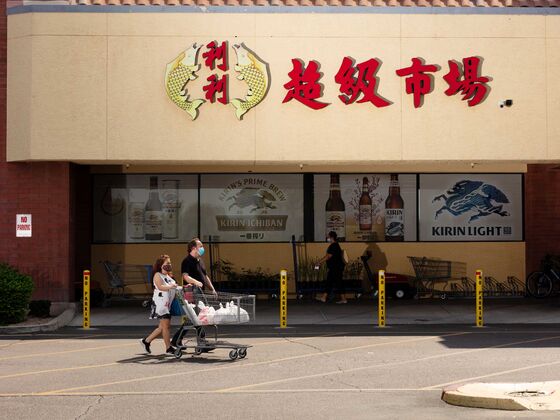 At the ballot box, these voters have sent an unmistakable message: We're through with this. After losing his job of two decades as Maricopa County sheriff in 2016, Arpaio attempted a comeback in 2018 and fell short. This year he ran once again and didn't even make it out of the GOP primary. In August, after voters rejected him for the third time in four years, likely ending his political career, Arpaio told the New York Times, "They were tired of me and tired of my office." All signs indicate they were tired of his politics, too.
Arpaio was a forerunner to Trump—someone whom Trump publicly championed by pardoning his conviction for criminal contempt for mistreating immigrants. His decisive rejection by Maricopa County voters is an ominous sign for the president's hopes of winning a second term.
It's hard to find someone more invested in understanding and motivating these discontented voters than Longwell. A lifelong conservative and veteran Republican strategist, she was appalled by Trump's victory and quickly fell in with the "Never Trump" Republicans determined to oust him. For several years she's crisscrossed the country conducting focus groups of suburban women in battleground states who voted for Trump, trying to understand how they might be persuaded to vote for Biden.
Recently, over Zoom, she conducted two focus groups with Arizona women who supported Trump in 2016 but had grown disillusioned with his performance. Longwell wanted to know why. Several things jumped out. One was his handling of the Covid-19 crisis, which came in for withering criticism. "Instead of running for office, he needs to be running this crisis and running the country—and he needs to put a damn mask on!" declared Paula, a voluble grandmother married to a police officer.
Longwell asked who else among the group supported mask-wearing? Everyone answered in the affirmative.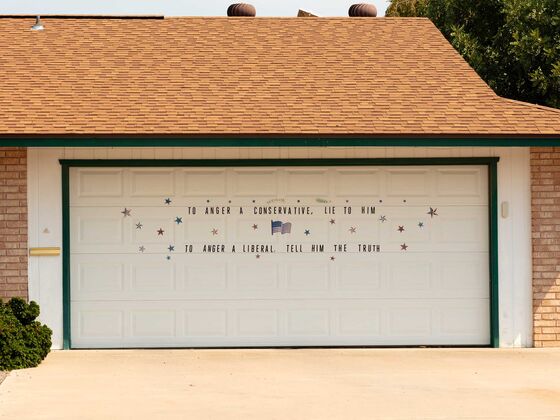 Another complaint surrounded the confusion over rules and safety. At Trump's behest, Arizona's governor had been quick to reopen the economy, which led to a wave of Covid-19 deaths. No one was confident the danger had passed. "Everything feels so unsafe and uncertain," said Lisa, a mother of young twins. "My hairdresser opened back up with a lot more guidelines and cautions than the restaurants did. I wish there was more direction coming from the top."
"Trump disregarding what the scientists say is ridiculous," added Wendy, a painter's assistant. "He doesn't seem to listen to the experts in his own government."
Another unifying trait among the women was their visceral antipathy toward Hillary Clinton—feelings that didn't seem to extend to Biden. In one panel, strong doubts did emerge about the former vice president's mental fitness. "Trump is a bully, whereas Biden has a physical disability," said Valerie, an administrative assistant, who incorrectly believed that the vice president's stutter was evidence of advanced dementia.
But for most of the panelists open to voting for him—roughly half—Biden registered mainly as an acceptable mechanism for removing Trump. "I don't love the option of Biden as our president," said Rorey, a psychologist and registered Republican, "but I like it better than I like the option of Trump."
Probing deeper, Longwell steered the conversation to what had first soured the women on Trump. Many said they had always disapproved of his behavior but voted for him anyway in the expectation that he would grow once in office. No one believed he'd done so—and the women most critical of Trump felt betrayed and disgusted for having entrusted him with their vote.
"From the time I turned 18, I'd always been a registered Republican," said Paula, the grandmother. "I'd never voted for a Democrat. Since I voted for Trump, I've become so upset by how he has engaged with the other side, with other people, [that] I've changed my party affiliation to Democrat. I had voted for him because I'm a Republican—or I was. I'd always voted Republican. But I can't be a party to this anymore."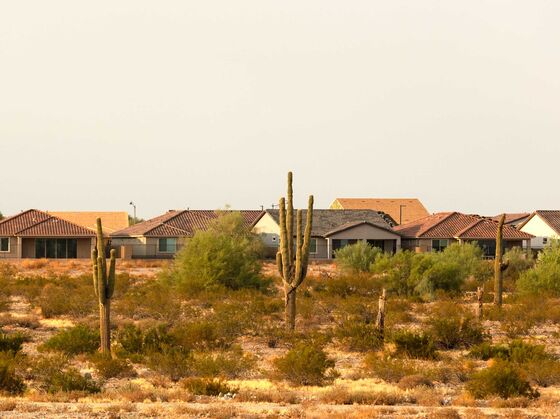 The backdrop of Arizona's recent history, too, plainly informed some of the unhappiness toward Trump. Most of the panelists were mothers or grandmothers. Several were teachers. Many reside in Maricopa County. They were the sort of people likely to get a door knock from Sean Bowie, to be targeted by both parties, and maybe to have already defected to a Democrat. In 2018, exit polls showed that 16% of Republican women crossed over to help elect Kyrsten Sinema as Arizona's first Democratic senator since 1995.
Trump was at risk of losing these women, had already lost several of them. In their eyes, he had morphed from an outsider and a businessman who could shake up politics—fix the big problems that Washington wouldn't—to a self-interested demagogue whose target was all too disappointingly familiar.
When the conversation turned to values, Lisa, the mother of young twins, who'd vowed to oppose Trump, suddenly interjected an impassioned indictment of her party's evolution. "Over the years, the Republicans have taken such a strong stance on some things I'm really against that it's really tarnished my view of the Republican Party," she said. "Immigration is a huge one for me. The Hispanic population is a huge part of how our country runs. These blanket statements of deportations and dividing families, the way we've done that—that's been heartbreaking to watch."
The other women on Lisa's panel nodded. She paused, and then kept going, perfectly articulating why Maricopa County and suburbs like it are in such rapid transition and poised to decide the election. "I don't necessarily agree fullheartedly with the Democratic Party," she said. "But I'm almost embarrassed to say that I'm a Republican anymore."