The Military Is Waging War on HIV-Positive Soldiers
(Bloomberg Businessweek) -- Kevin Deese joined the U.S. Naval Academy in 2010 with dreams of becoming a distinguished military officer and giving back to the country he loves—just like his Navy pilot brother did. "I wanted to follow in his footsteps and serve our country," he says. "He was my role model, and I was inspired by his choice to be of service to others. I wanted that for my life, too."
Deese thrived at the storied academy, excelling in math, physics, and calculus while receiving medals for rifle and pistol marksmanship. As graduation neared he was selected for an elite training program for officers on nuclear-powered submarines, a track that would require additional training after graduation at the Navy's Nuclear Power School in Goose Creek, S.C. The plan, he says, was to learn how to command specialized crews and operate some of the most technologically advanced equipment in the world.
"I knew that's what I wanted to do," Deese says. "I had the grades, brains, and the mathematical abilities to do it." He even took steps to try to get certified as a Navy diver once he left the academy, one more way to stand out on a sub. Everything was going as planned.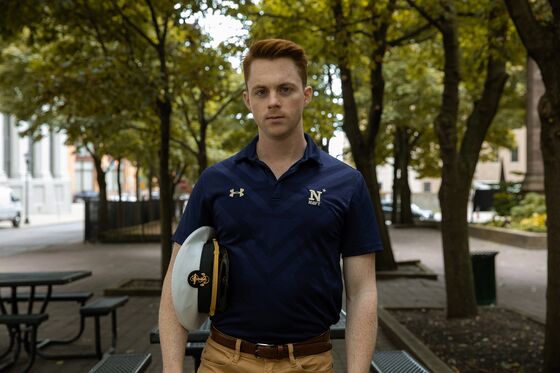 But on April 1, 2014, about six weeks before graduation, a top academy official called Deese into his office to inform him that after getting his diploma he would be discharged instead of offered a commission as an officer. The reason? He tested HIV-positive. The result came from a voluntary blood test he took in his bid to join the diving program, he was told. Deese says the diagnosis left him too stunned to challenge the decision, which he was told was "black and white" and couldn't be appealed.
Deese still attended graduation, complete with a flyover by the Navy's Blue Angels and a military parade. But when his 1,100 fellow graduates stood to take the officer's oath, he couldn't take part. "I had to stay seated," he says. "I was just so embarrassed and ashamed that I wasn't going to be serving like all my classmates."
Deese's dream of protecting the nation had collided head-on with a longstanding military policy that many Americans may find surprising in 2020: People with HIV are banned from enlisting in the armed services, and those who contract the disease after they enlist are prohibited from commissioning as officers or serving in combat zones. As a Naval cadet, Deese wasn't technically enlisted; and with a commission off the table, he had nowhere to go. The Navy kicked him out with an honorable discharge. Deese says he was left adrift: "I had never even considered what I would do if I wasn't in the Navy."
Although the U.S. armed forces have tried to become more equitable over the years, improving opportunities for women and scrapping an outdated ban on service by openly gay Americans—the Cadet Chapel at the U.S. Military Academy in West Point, N.Y., has even hosted same-sex weddings—the story of inclusion isn't the same for people with HIV. Those who want to join the military after testing positive have no route to do so, and the careers of active duty personnel who contract the disease are constrained or cut short.
Deese, now 28 and working in corporate procurement at a bank in Buffalo, is trying to change that. He filed a lawsuit against the U.S. Department of Defense in 2018 that's one of three related potentially landmark cases aiming to force the military to let HIV-positive service members deploy and be commissioned. Depending on how the cases play out, the litigation could even force the military to let HIV-positive men and women enlist. After all, refusing employment based on HIV status in the private sector has been illegal since at least 1990, when the Americans With Disabilities Act was passed by Congress.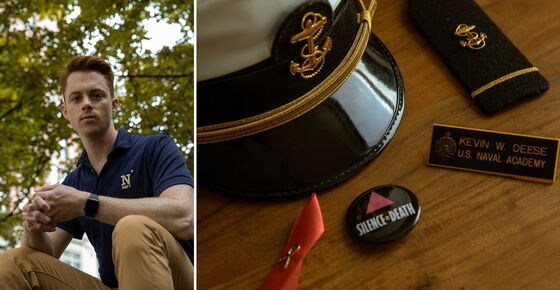 Deese is joined in the lawsuit by a U.S. Air Force Academy graduate whose hard-fought commission after graduation was rescinded because of his previously known HIV status, even though his superiors assured him that his diagnosis a few years earlier wouldn't get in the way. The airman, who enlisted and served three years before joining the academy in 2012 to become an officer, is participating in the case anonymously as John Doe. Both men contend that advancements in HIV treatment that became commonplace years ago make restrictions based on HIV status unfair and outdated.
"There's no longer a rational basis for these policies, and when you treat people differently based on a trait or characteristic that is essentially irrelevant, that is the definition of discrimination," says Scott Schoettes, their lawyer from the LGBTQ legal advocacy group Lambda Legal. "HIV treatment has advanced to a place where it's not really relevant to whether someone can deploy—as irrelevant as skin color or gender."
Deese and Doe both had support from superior officers and high-ranking medical personnel who gave formal opinions that both men should receive waivers, a sign that bias against personnel with HIV may sometimes be the exception rather than the rule. Even so, top brass denied both requests, with the stated reason being that they weren't medically fit.
Crucially, the men argue that the Navy and Air Force routinely allow people with similarly chronic but manageable conditions including diabetes to enlist, commission as officers, and deploy worldwide, suggesting people with HIV are being singled out. "People living with HIV have suffered through a unique history of misinformation, stigma, and discrimination for decades, and continue to suffer such discrimination to this day," the suit says.
The military divides other chronic manageable illnesses into two categories: those that anyone can have and still deploy, and those that require a waiver to deploy. The former category includes hypertension and hyperlipidemia up to certain levels as well as asthma controlled by an inhaler. Diabetes and many other types of illnesses require a waiver for deployment—which are frequently granted for such illnesses, but never for HIV.
In a motion on Jan. 29 to dismiss the service academy grads' suit, the Defense Department acknowledged the value of HIV-positive service members but defended the current policies. The U.S. argues they're justified because HIV poses "an appreciable impact" on troop readiness and could cause problems in host nations where HIV-positive individuals may not be allowed to travel. The government also argues that the rules are justified because the infection is incurable, requires expensive lifelong therapy, and results in limits to duty assignments. Even more concerning, the government argues, is the risk of transmitting the disease in the heat of battle during emergency blood transfusions.
"The policies are based on the current medical evidence," the Defense Department said in the filing, as well as the ability of an HIV-positive service member "to continue service without exacerbating his or her condition or risking the military mission, the impact of having HIV-infected personnel on commands, and the safety of the military blood supply."
Schoettes says that argument is unfounded because it's much harder to contract the disease than people assume, including in cases in which tainted blood may be shared. Moreover, Schoettes argues, no job is risk free, especially in the military. He notes that civilian health-care professionals are exposed to the same risk every day, because anyone who enters an emergency room in the U.S. could conceivably be HIV-positive, including patients who've experienced trauma and are bleeding from, say, car accidents or shootings. If hundreds of thousands of nonmilitary medical professionals can deal with the risk, he says, then why can't the military's top brass?
"Their opinion on that is really not supported at all by the science," Schoettes says. "What we know is the risk is incredibly small, if it exists at all. That's really the crux of our argument. They're demanding zero risk when it comes to HIV, and that's unreasonable. It's not a standard they apply to anything else or any other situation." The Defense Department declined to comment on the litigation.
About 2,000 people with HIV are serving in the military, court records show. Defense Department records say that from 2011 to 2016, the Navy diagnosed 388 sailors with HIV, while the Air Force diagnosed 181 airmen. In 2016 about 68% of affected sailors and 65% of airmen were still serving. In 2011 the U.S. Army counted 480 soldiers with HIV, the filing says.
Medical science is at the center of the dispute. Drugs developed in 1996 to prevent the virus from replicating "transformed the landscape of HIV treatment," according to Deese's complaint. The drugs reduce the number of copies of the virus that can be detected in a milliliter of a person's blood to lower than 20, making it technically undetectable. A milliliter of blood from someone in acute or secondary stages of infection may have 1 million or more. Although still incurable, the suit says, HIV is a manageable condition "rather than the terminal diagnosis it once was."
The servicemen's argument got a significant boost on Sept. 2 when the most important claims in their lawsuit survived the Defense Department's motion to have the cases dismissed. U.S. District Judge Richard Bennett in Baltimore said in a scathing decision that the men were likely to prevail on their claims of unconstitutional discrimination because there's "no rational basis" for denying them commissions just because they're HIV-positive.
"Both plaintiffs were exemplary military service academy graduates who, save for their HIV status, would have received commissions with the rest of their graduating class," Bennett wrote. "The military's policy of withholding officer commissions from HIV-positive service members renders those service members second-class citizens. That is precisely what the equal protection clause forbids."
The case is now headed for a potential trial, which hasn't yet been scheduled. Deese says he's optimistic about the outcome, especially because a similar case has advanced even further, having survived a challenge before a federal appeals court. In that case, two Air Force airmen are challenging decisions to discharge them because they tested positive for HIV. The men, who are participating in the case under the pseudonyms Richard Roe and Victor Voe to protect their identities, were told their HIV status prevented them from deploying, and because deployment was a key part of their job, they had to go. The decisions represented a shift in the Air Force's treatment of HIV-positive personnel, they argue, because service members who contract the disease are usually allowed to remain and perform different duties, if necessary, or get waivers. But in both of their cases, the inability to deploy was deemed to be too detrimental to their job.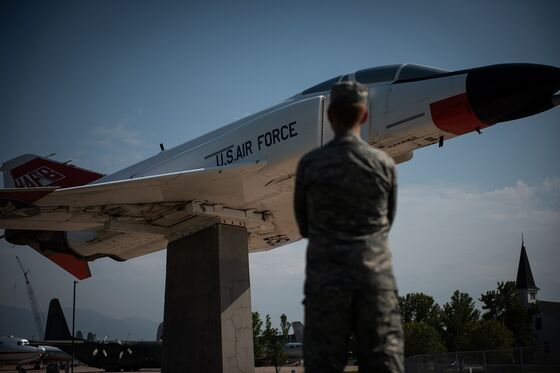 "Not in my wildest dreams did I ever think this would happen," says Voe, 28, a California native who's performing maintenance duties on a base in the Midwest. He's not using his real name to avoid any blowback while he fights to stay in the military. "Not many people know my current situation on this base."
The litigation has been stressful, says Roe, whose parents both served in the military, but he's pursued the case "to ensure no one else has to face this type of injustice." The military's current view toward HIV-positive soldiers is based on "politics and ignorance," he says. "There are so many people who think HIV is a death sentence and they don't realize the science and progress we've made."
Roe, who is in his 20s and serving in the southern U.S., says his commanders at the local level have been supportive and recommended his retention. Still, the uncertainty of his case's outcome is taking a toll. "Up until now I have always planned on and wanted to serve for 20 years, to follow in my parents' legacy of serving my country," he says. "Now I'm wondering if that's going to be possible."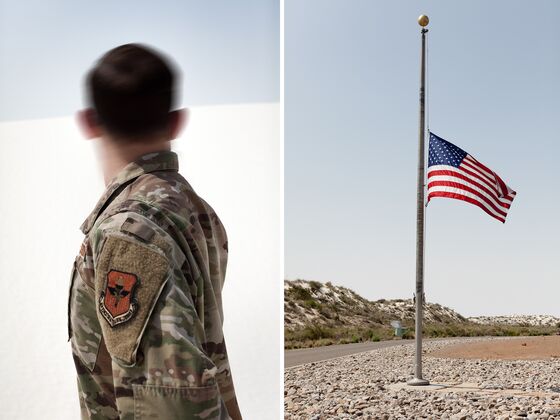 The government lost its motion to dismiss the men's case in February 2019, when U.S. District Judge Leonie Brinkema in Alexandria, Va., issued an order blocking the Air Force from discharging Roe and Voe while the case proceeds. Voe says he was thrilled that the judge's decision meant he wouldn't have to line up another job right away. "She understood everything we were saying and why this doesn't make sense. That was very validating," Voe says. "I could tell I was on the right side of this fight."
The victory was reinforced when the U.S. Court of Appeals for the Fourth Circuit upheld the ruling, saying in a decision that the men were likely to succeed in their claims that the Air Force violated its own policy by failing to evaluate them for possible waivers that would have let them deploy. The court held that the government was unable to reconcile its policies with current medical evidence and that the military's HIV rules were based on "obsolete understandings" of a virus that isn't easily transmitted.
"A ban on deployment may have been justified at a time when HIV treatment was less effective at managing the virus and reducing transmission risks," the appeals court said. "But any understanding of HIV that could justify this ban is outmoded and at odds with current science."
Judge Brinkema is also overseeing a third Lambda Legal case filed by Washington, D.C., National Guard Sergeant Nick Harrison, who sued in 2018 alleging the military's HIV policy is illegally preventing him from becoming a military lawyer in the Judge Advocate General's Corps. The Oklahoma native, who joined the Army Reserves in 2003, was deployed in 2006 to Afghanistan and in 2011 to Kuwait. After returning home, he was diagnosed with HIV.
Harrison, 43, says there's a glaring disconnect between HIV research and the policymakers in the military. That suggests there's discrimination at play at the top, he says, especially after he'd won support for a waiver from his superior officers and military medical professionals.
"It's problematic because when someone already has it fixed in their mind that they can't deploy you because of HIV, and it's not based on any rational reason, then what you're basing the decision on is some kind of stereotype," Harrison says.
In 2018, Brinkema denied the government's motion to dismiss Harrison's case, rejecting its argument that the level of deference typically granted to the military by the courts barred the case from proceeding. "Even though the court must give due deference to the military, that doesn't mean the military is immune from a court's review," Brinkema said at the hearing.
Lambda Legal's Schoettes says the military should abandon the cases, particularly after the victory on Sept. 2 in Deese's case. "By now, one would hope the administration would see the writing on the wall and stop defending policies that serve no purpose but to prevent these patriotic young men from serving their country," he says. "We will continue prosecuting these lawsuits until the military is forced to bring its HIV-related personnel policies into the 21st century."
A joint hearing in the suit brought by Harrison and the case filed by the two anonymous airmen was held on Sept. 14. A decision is forthcoming, but the plaintiffs were encouraged by one of the judge's comments. During the proceeding, Brinkema referred to HIV as being "for all practical purposes, except for the extreme issue of a blood transfusion, basically not transferable."
Deese's next hearing hasn't been set. While he waits for his case to continue winding through the courts, he says he's glad to have a job and enjoys using his skills in the private sector. But life in Buffalo isn't the same as being an officer on a submarine, where he says he could be helping command "superstealthy top-secret missions" to protect the homeland. A commitment to serve was "drilled into his head" after he joined the naval academy, he says. "I'm still trying to live up to that mission. That's why this case matters."
 
Read next: One of Finance's Few Black CEOs Thrives Where Big Banks Fled