Violence Against Women Puts Turkey in an Uncomfortable Spotlight
(Bloomberg Businessweek) -- A woman in Istanbul sent a panicked message to her lawyer: Her ex-husband was on his way to pick up their 9-year-old daughter. He threatened to kill her if she tried to stop him.
This was three days after Turkey announced in March that it was pulling out of the Istanbul Convention, a European treaty to combat violence against women. Since then, men have felt more empowered to act without fear of repercussions, says Leyla Suren, the lawyer the mother reached out to for help.
"There was this sentiment that with the withdrawal from the treaty, all the protection that Turkish women enjoyed had disappeared," says Suren.
The Council of Europe's Istanbul Convention was signed in Turkey's biggest city barely a decade ago, and in 2012 the nation became the first to ratify it. The internationally binding treaty wasn't enough to prevent honor killings or domestic violence in Turkey, but most women and charities believed it was essential in a country were misogynist views have become more vocal.
Turkey's withdrawal from the treaty, which took effect on July 1, is being viewed as another sign that the predominantly Muslim nation is embracing a brand of conservatism that is out of sync with the European neighbors with which it once sought to forge closer ties.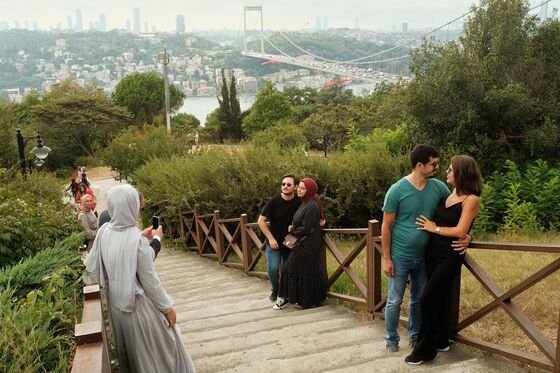 There are also implications for an economy in which women account for about one-third of the total workforce. The risk is that in some conservative families, where a woman working outside the home is frowned on, the dynamics could change, says Gokce Uysal, an associate professor of economics who focuses on women's employment.
"If husbands don't want their wives to work, some women may choose to stay at home to avoid the possibility of domestic violence," she says.
In defending the decision to pull out, the presidential communications office issued a statement saying the treaty was no longer compatible with the country's family values after being hijacked by LGBTQ groups "attempting to normalize homosexuality." Staff at the office did not respond to requests for comment for this story.
The withdrawal sparked large protests in Istanbul and other cities in Turkey, where stories of honor killings and other acts of violence against women have for years often been front-page news. The country was under a strict lockdown when the government announced the decision. Riot police broke up the demonstrations with tear gas, citing pandemic measures.
The treaty requires signatory countries to investigate claims of violence and prosecute the offenders. Ozlem, a 34-year-old married to an abusive man for more than a decade, credits the accord with helping her get cooperation from the police to put her husband behind bars. "The disappearance of the treaty means I can't get protection anymore," says the woman, who asked to be identified only by her first name because she feared reprisals from her husband, who is set to be released soon. "If the attacker makes a good defense, he gets out."
Supporters of the treaty predict Turkey's exit will result in an increase in murders and suicides. According to the We Will Stop Femicide Platform, a coalition of advocacy groups at least 300 women in the country were killed in 2020, mostly by their partners, and 171 others were found dead under suspicious circumstances.
Plus, the accord acted as an umbrella for women's shelters and counseling services, as well as national and international laws. "We lost all of this and the ability to challenge public authorities when they resist acting according to the law," says Leyla Soydinc, 30, a psychologist from Mor Cati, an organization started by Turkish feminists.
The language used in the statement from the presidential communications office appeared designed to shore up support from Islamists and conservatives who form the backbone of the ruling AK Party. Recent polls show approval of President Recep Tayyip Erdogan and his party flagging over the handling of the economy and how the president uses his authority.
Erdogan parried criticism of the move by saying local laws already guarantee women's safety. He also launched a four-year plan to enhance measures aimed at combating violence against women. "Just like our fight against violence toward women did not start with the Istanbul Convention, it won't end with our withdrawal," he said July 1.
That means little to Aleyna Tulay Cakir, 25. Despite multiple criminal complaints against her husband, the police and prosecutors released him after each attack until he stabbed her 20 times a few months ago. She survived. "Anyone can do what they want to women," she says. "No one cares. That is the message."
In discussing the potential impact on the economy, Uysal, the academic, noted that boosting female labor participation, which was 33% as of 2019, is not a priority in Turkey, where women workers are often regarded as dispensable.
She added that the AKP doesn't seem to have a clear, consistent plan when it comes to equality, despite such positive measures as granting subsidies to women in 2008-9 during the global financial crisis and adjusting maternity leave in 2016 to allow civil servants—both men and women—to work part-time until children reach school age.
"They go two steps forward, two steps back," says Uysal.
In 1934, under the leadership of Mustafa Kemal Ataturk, Turkey was among the first countries to give women the right to vote and run for office. But this year the country ranked 133rd out of 156 countries in the World Economic Forum's Global Gender Gap Report, which factors in criteria such as labor participation and leadership, access to finance, civil and political freedoms, education and health.
Suren, the lawyer, says her client contacted the police, who asked her husband to go to the police station. Instead, she says, he went back to his hometown. She says the prosecutor didn't accept statements by the woman and the daughter and refused to open a criminal case, saying there wasn't enough proof he had violent intentions.