How to Know If Travel Insurance Is Actually Worth Buying
(Bloomberg Businessweek) -- Travel insurance gets a bad rap. It's so confusing, many ­travelers see it as a sucker's game—an upsell with so much fine print it's practically worthless.
Now it's very much in demand, however. Pick the right policy, and you can potentially avoid being stuck in a foreign hospital with a serious illness, footing the hotel bill for a mandatory quarantine, or paying for a cruise you missed because of a canceled flight. That's been especially appealing in uncertain times.
But you may not even need insurance: Airlines and hotels still offer travelers a lot of flexibility. "With how lenient many travel suppliers are being, [travel insurance] might not make sense," says Megan Moncrief, chief marketing officer at comparison site Squaremouth. Unless you've purchased the cheapest class of ticket, flights can often be changed or canceled for a credit.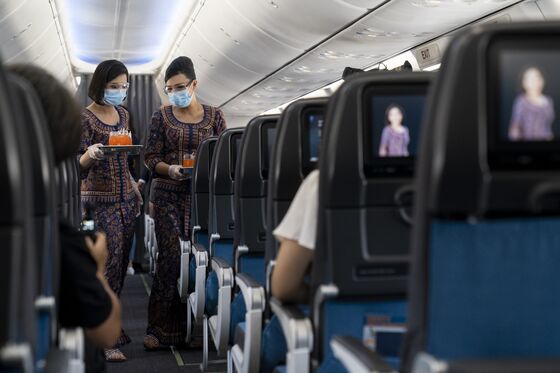 Ditto for hotel stays, though vacation rentals typically have stricter policies that are left to the discretion of individual hosts. Your existing health insurance may cover medical costs incurred while traveling. (You'll need to ­confirm that your plan includes treatment outside the U.S.) Many premium credit cards, including Chase Sapphire Reserve and American Express Platinum, include travel insurance as well. 
If you do go for it, there are two primary kinds: trip protection, which pays back nonrefundable costs if a trip is canceled; and travel medical insurance, which covers treatment and possibly evacuation if you get sick or injured. 
Ancillary plans can cover luggage, rental cars, and even adventure sports. "You don't want to pay for coverage you won't need," says Carol Mueller, vice president at Berkshire Hathaway Travel Protection. "Likewise, you want to [be] adequately covered for the type of trip you're taking."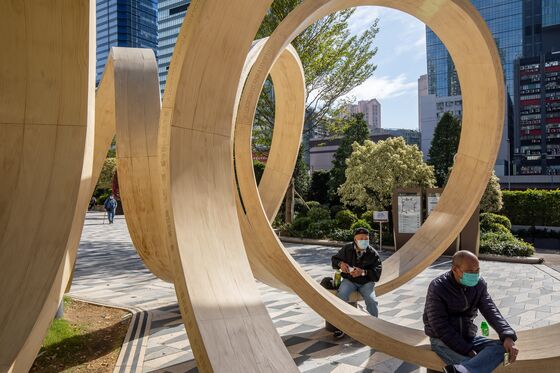 Start with a comparison shopping site. Squaremouth gives instant quotes from more than 30 providers, and InsureMyTrip and Aardy.com offer similar services. But before you browse, use this breakdown to figure out what types of policies are right for you.
Concerned about testing positive before traveling? Trip cancellation insurance pays back nonrefundable costs if you have to call off a trip because of a serious illness or injury, natural disaster, death in the family, or other major event. Most policies now also cover you if you contract ­Covid-19—even if you're asymptomatic. "They look at it like any other illness or injury," Moncrief says.
Concerned about getting stuck abroad? Look for a travel delay and trip interruption policy that includes coverage for mandatory quarantine. Travel delay covers the cost of meals and accommodations if you have to be isolated; trip interruption reimburses the nonrefundable costs for any travel you must forgo. Check that your policy provides a high enough payout to minimize your out-of-pocket cost. Some cap quarantine expenses at, say, $7,000 rather than $2,000—­important when extending a stay at that $800-a-night hotel.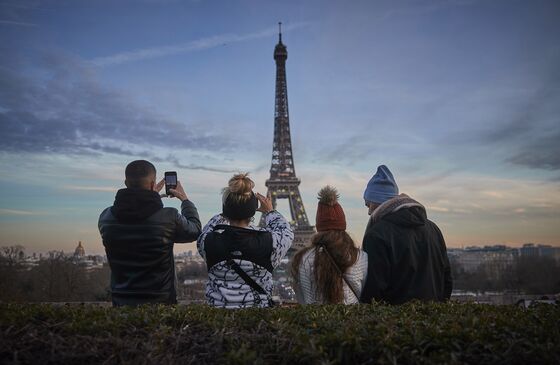 Concerned about medical care overseas? Repatriation services such as Medjet or Covac Global can cost less than $200 per policy and will transport customers to a hospital back home if they're seriously sick or injured. Covac, which was founded in response to the pandemic, is the only one that doesn't require travelers to be hospitalized to qualify for Covid transport, says Ross Thompson, the company's chief executive officer. It does come at a higher cost, though: Covid coverage for a single 15-day trip is $745.
Concerned about shifting border policies? Most insurance only kicks in under very specific circumstances. Murmurs of impending border closures don't count; nor do skyrocketing Covid rates in the destination. An exception is cancel-for-any-reason (CFAR) coverage, which is normally bought as an add-on to trip protection and can increase a standard policy's cost by 40% to 50%. Two substantial caveats: While CFAR insurance does let you cancel a trip at will, it won't reimburse your full costs. Historically the plans covered up to 75% of nonrefundable costs, but Moncrief says that for some policies, that's now only 50%. Plus, CFAR insurance must be bought soon after you start paying for your trip—­generally within 21 days of the first payment—to keep travelers from gaming the system.
If you're concerned about a road trip being disrupted: In the past, car travel wasn't even eligible for insurance. But when road trips exploded in popularity in 2020, Berkshire Hathaway Travel Protection and Seven Corners Inc., were among the insurers that introduced products tailored to car travel. The policies are pared-down, domestic versions of standard travel policies and pay back nonrefundable costs like hotel rooms and tickets to attractions, as well as out-of-network medical costs. More broadly, they're an indication of how insurers are adapting to a changed world—just like everyone else.