Tips and Tricks for More Effective Altruism
(Bloomberg Businessweek) -- Good philanthropy isn't like investing in the stock market.
Even if you're a pro at analyzing profit margins, the world of giving is where emotional passions collide with the effort to make the biggest impact possible with both your money and your time.
A wise first step before beginning your altruistic journey is to ask: Why do you want to give in the first place?
A way toward figuring that out is The Ethics of Giving (Oxford University Press, $35), a compilation of philosophic essays edited by Paul Woodruff. It's heavy on theory but broken up into manageable sections designed to expose you to perspectives such as intuitionism, Kantian ethics, and utilitarianism, which you probably ­haven't thought about since college, or the last time you watched The Good Place.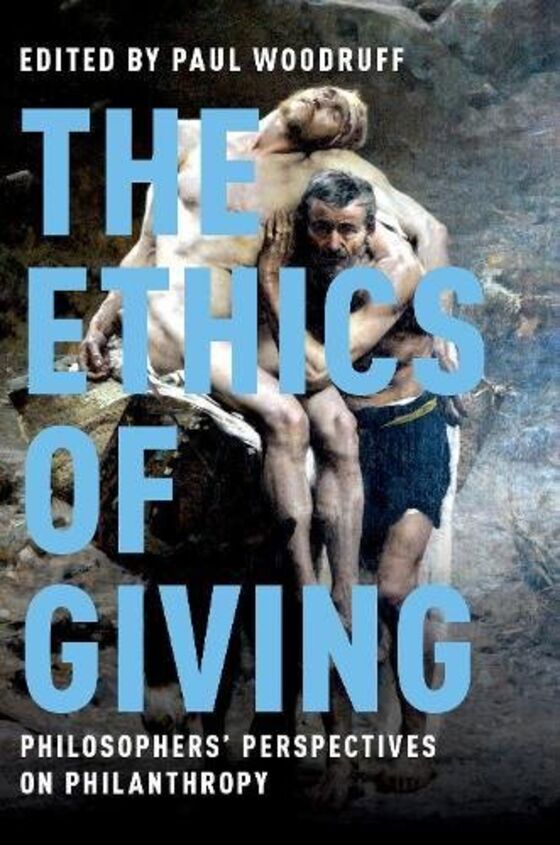 The book may leave you with more questions than answers about your motivations, but the point is to bring more awareness to the internal emotions driving your actions. As Woodruff writes, "charitable giving is especially important to questions of identity because often the only way busy people can express their ethical commitments is through giving." The book is also big on effective altruism, which calls for contributions to causes that can be shown quantitatively to do the most good.
Modern technology has created new metrics to measure the effectiveness of any charitable organization and luckily (or unluckily) has transformed the global aid industry in the process. Raj Kumar, editor­-in-chief of Devex, a media platform for the global development community, details those changes in The Business of Changing the World (Beacon Press, $29). He looks at how billionaires and tech entrepreneurs such as Jeff Bezos, Bill and Melinda Gates , Mark Zuckerberg, and Laura and John Arnold are infusing giving with data and digital strategies—where metrics meet good intentions.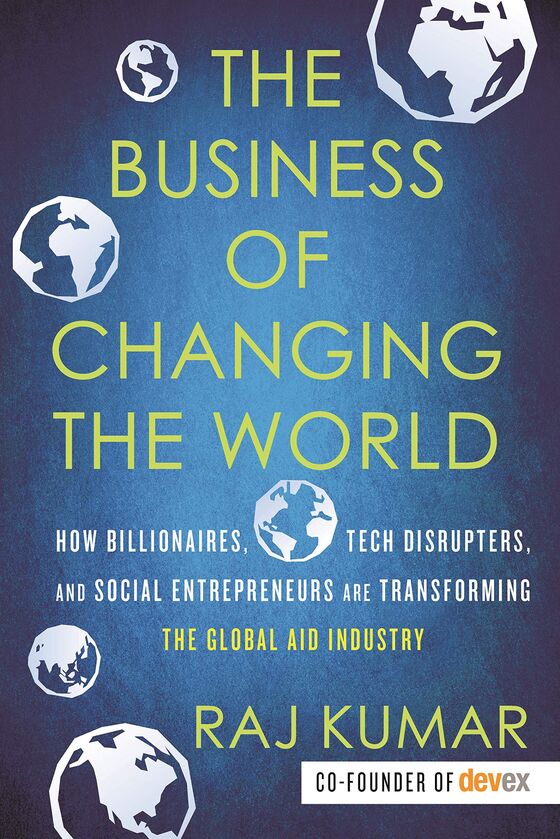 In the efforts to end extreme poverty, Kumar writes, "even ordinary people making small donations are beginning to see themselves as 'buyers' and want to know not just that organizations are putting dollars to work … but that the organization is more cost-effective than its peers and is making measurable progress."
Although low on actionable tips, the book provides a comprehensive overview of the charitable world today. These include lesser-known philanthropic models such as social enterprises—companies with a social mission embedded in the business model, like Ben & Jerry's Homemade, Newman's Own Organics, or Toms Shoes. Kumar also details strategies such as open source aid, which involves real-time public dashboards and an ongoing data feed of, say, how many meals have been given out or dollars donated for X cause, all to help you decide where or where not to put your money.
Despite this focus on digital metrics, Kumar stresses that human emotion still matters; for example, it's good to give the poor agency over the aid they receive. It's the kind of thing that gets lost amid the excitement of new tech tools.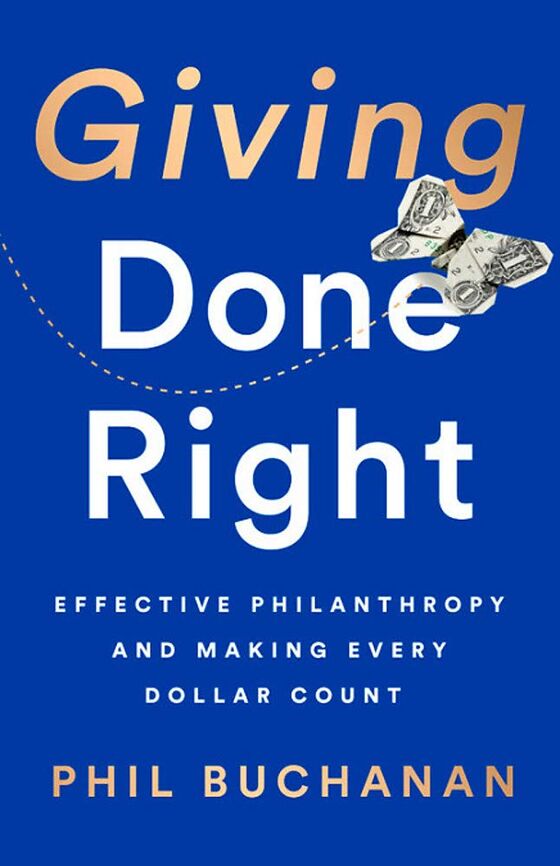 Giving Done Right (Public Affairs, $28), by Phil Buchanan, takes a more traditional self-help book approach using tips he learned on the job as president of the Center for Effective Philanthropy.
His book combines personal anecdotes and examples with streamlined tips that are sometimes obvious and other times counterintuitive. Some of the best: Don't give just because you were asked to—take the time to make a careful decision. It's not true that worthy goals focus only on root causes. Be aware of how your giving relates to that of others.
Ben Klasky, who's worked with the Gates Foundation and Giving Compass, designed a 56-page booklet called Seismic Philanthropy (Peabridge Press, $10), which happens to be the name of his philanthropic advisory firm. It can be read in one sitting to reveal actionable pointers, because who really wants to read a bunch on philanthropy, anyway?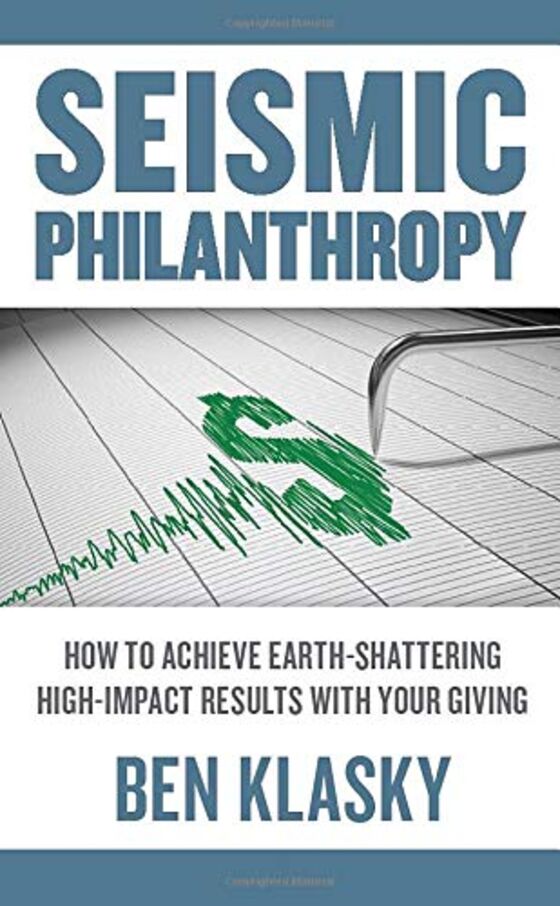 Klasky's advice comes couched in cheesy if valid metaphors, like don't practice "peanut butter" ­philanthropy—spreading gifts thinly across dozens of issues. It may feel good because you rarely reject requests, but a lack of focus can also lead to ineffectiveness and you won't feel engaged. Instead, pick an issue that's meaningful to you and go deep. Another pitfall: Some donors establish rules that limit how many years in a row they'll support a nonprofit organization. But you don't stop eating at a restaurant you like to keep its owners from depending on you, do you?
Perhaps Klasky's most important point is to just do the best you can. "At the moment you make a donation, you will never be 100% sure that your investment will accomplish its goals," he writes. "Even though you can't guarantee success with every donation, you can take heart in knowing that you have done your homework."
Bill and Melinda Gates have ­donated over $35 billion and still have assets of ­approximately $90 billion.
Want your kids to start a giving habit? Start early. One trusts expert advises having kids go through their closet and toy box on every birthday and Christmas, picking three old items to give away for each new one. Also consider a three piggy bank approach—labeled Save, Give, and Invest—to get kids thinking about charity as a regular part of their lives.
To contact the editor responsible for this story: Justin Ocean at jocean1@bloomberg.net, Chris Rovzar