On the Hot Seat for 2022: The CEO of Instacart, and More
(Bloomberg Businessweek) -- While Covid remains topic No. 1 for most of the world, here's a look at people with something to prove and pressing issues that will be in the headlines in 2022.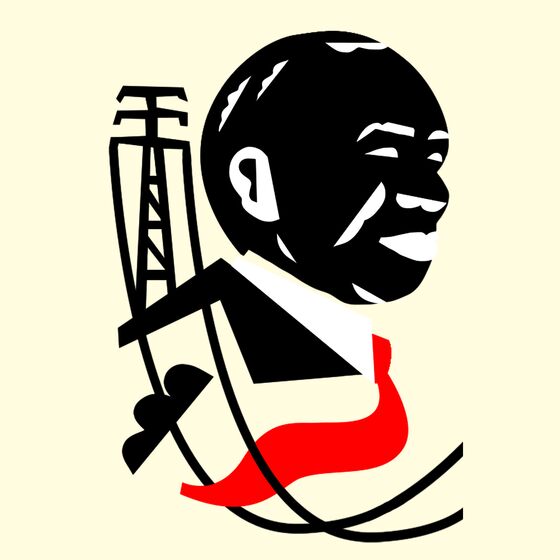 Cyril Ramaphosa
South Africa's president can't afford to keep delaying reforms
When South Africa's Cyril Ramaphosa ascended to the presidency in February 2018, he spoke of a new dawn. The nine-year reign of his predecessor, Jacob Zuma, had seen tens of billions of dollars looted from state companies. Under the new president the rand appreciated and business confidence surged in a bout of market enthusiasm the media dubbed Ramaphoria, which quickly fizzled. This year offers Ramaphosa the chance to start living up to the hype.
With his main rival sidelined by corruption charges, Ramaphosa has a firmer hold on power for the leadership of the ruling African National Congress. That leaves the former labor union leader and multimillionaire businessman poised to clinch a second and final five-year term at December's party conference.
Now that the threat of an intraparty challenge has been largely removed, Ramaphosa may finally be able to enact the economic reforms he promised. Those include completing the deregulation of the power industry to encourage private investment and to end years of intermittent blackouts as well as auctioning the spectrum telecommunications companies need to expand and modernize. He must also reorganize the moribund municipal governments that are costing his party votes, kick-start an infrastructure drive, and ignite growth—all in the shadow of a pandemic that's decimated Africa's most industrialized economy and driven unemployment to a record 35%.
Above all, Ramaphosa must curtail the corruption that's made graft synonymous with the South African state. He's got little to show for his efforts so far. Although he replaced the leadership of corrupt and mismanaged state companies, they remain dysfunctional. And while he installed a former legal adviser from the International Criminal Court as head of the National Prosecuting Authority, the country has yet to see a single major conviction of a politically connected figure.
If the president manages to make headway on this long to-do list, South Africa may see a recurrence of Ramaphoria. And the ANC, in power since the end of apartheid, could be saved from the ignominy of seeing its share of the vote fall below 50% for the first time, in national elections scheduled for 2024. —Antony Sguazzin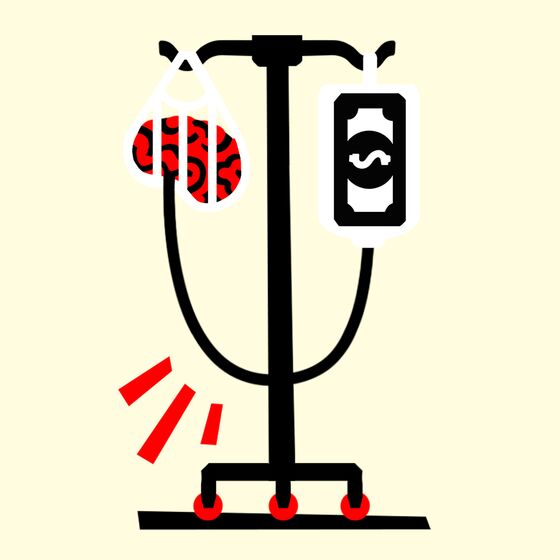 Biogen's Aduhelm Drug
The new Alzheimer's treatment faces questions about its efficacy and cost
Aduhelm, the first new Alzheimer's treatment in almost 20 years, faces a major challenge in April when Medicare, which provides health coverage for 63 million elderly and disabled Americans, will announce its final decision on whether to cover the drug. It could be a make-or-break moment for Aduhelm, made by Biogen Inc. and Eisai Co., which are also seeking approval in Europe and Japan. The drug has confronted steep hurdles since the U.S. Food and Drug Administration approved it in June. Some doctors on an FDA advisory committee who doubted Aduhelm slowed the progression of Alzheimer's resigned in protest when the agency overruled them and cleared the drug. Aduhelm went on to record just $2.3 million in sales in the first four months it was available. Biogen later halved the price of the drug, which is administered via monthly intravenous infusions, to $28,200 a year. The drug's already questionable prospects became even more dismal on Jan. 11, when Medicare proposed restricting its use to patients in clinical trials. Agency officials said they're skeptical any benefit will outweigh potential harm, a bad sign for its final decision in April. With almost 6 million Alzheimer's patients in the U.S. alone, any treatment that gains widespread use could be a blockbuster. But most insurers are refusing to pay for Aduhelm without more evidence of its efficacy. —Angelica Peebles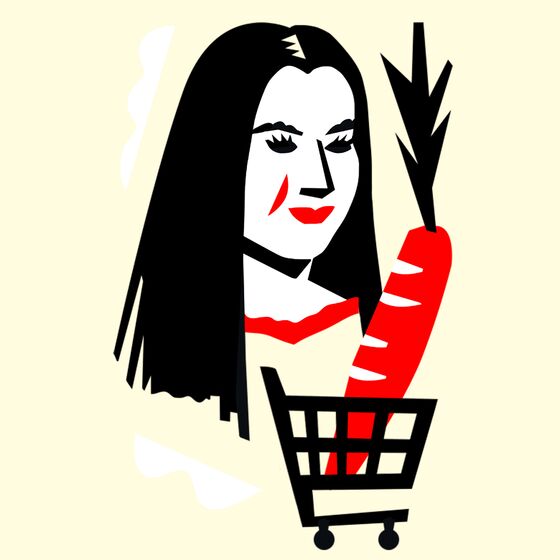 Fidji Simo
The Instacart CEO steers away from the competition
Fidji Simo took over Instacart Inc. in August, assuming the helm of one of Silicon Valley's most valuable startups. The job came with some daunting challenges, among them potential competition in the grocery delivery business from Amazon, DoorDash, and Uber and a perpetually restive gig economy workforce. Things look even trickier now after the departure of several high-ranking executives and rising uncertainty around an expected initial public offering.
The pandemic transformed grocery delivery from a welcome convenience to an essential service. Simo must now prove Instacart's business model is ready for public markets, even in a post-pandemic world. Her strategy has been to focus on building technology that grocery stores can use to set up their own e-commerce outfits rather than doubling down on becoming a logistics platform competing directly with DoorDash Inc. and Uber Technologies Inc. Doing so, she hopes, will help shore up frayed relationships with grocers who turned to Instacart as a lifeline during the pandemic but are now wary of ceding too much power.
Simo has presented her company as an ally in what she's described as the grocers' " fight against Amazon." She also has to keep investors, who've already poured almost $3 billion into Instacart, feeling good about the company's direction. —Jackie Davalos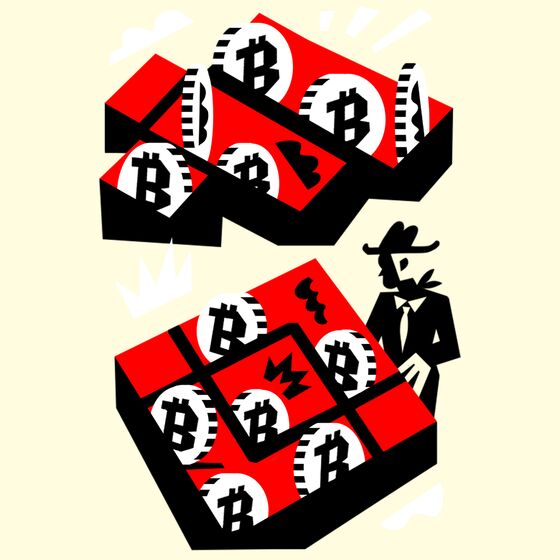 Crypto Exchanges
Trading platforms will be tested if the latest digital-asset rout gets worse
Cryptocurrency exchanges have gotten used to winning. They can pocket profits in up and down markets, provided people keep trading—and 2021 was a multitrillion-dollar trading year. They've tried new ways to keep the party going, with some offering leverage as high as 100 times, issuing their own coins, and rolling out derivatives such as token versions of stocks.
But the house may not always win. Crypto prices are drifting lower, which could damp animal spirits, and regulatory scrutiny is rising, as watchdogs focus on how much trading happens in offshore jurisdictions. The exchanges figure more rules are just a step on the road to crypto maturity. A seal of approval from regulators might encourage more institutional investors to take up the mantle of crypto from the cowboys. They are wooing regulators by tiptoeing into the light: Binance, which famously has no headquarters, is shopping for a national base of operations and has shelved some risky products. Crypto lobbyists have swarmed Capitol Hill. But success hinges on there not being any nasty surprises from a volatile market. While crypto has survived many brief, sharp drops, a prolonged selloff would test the viability of the new array of tokens and derivatives.
When the music's playing, you have to keep dancing, as a bank boss said in the lead-up to the 2007 subprime crisis. Exchanges hope the music never stops. —Lionel Laurent, a columnist for Bloomberg Opinion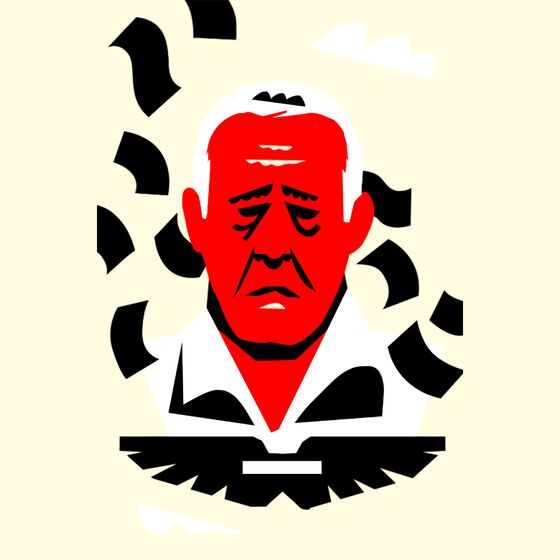 Lawrence Stroll
Two steps forward, and back, at Aston Martin
The executive chairman of Aston Martin Lagonda Global Holdings Plc, 62-year-old Canadian billionaire Lawrence Stroll, faces a pivotal year.
On the positive side, James Bond's beloved brand has new management, plucked from Mercedes-AMG. A vital $656 million Stroll injected into the 109-year-old marque last year helped it clear high dealer inventories and forge closer ties to Daimler AG, which in 2020 had become a major shareholder. Aston Martin sold all 150 of its $3.2 million Valkyries and more than quadrupled revenue in the second quarter of 2021 as it ramped up sales of its $180,000 DBX SUV.
These two models form the foundation of Stroll's turnaround strategy for Aston. Since a disappointing initial public offering in 2018, it has struggled with low cash flow, poor dealer inventory management, and the departure of executives and engineers.
But these aren't Aston's only challenges. Electronics issues have stymied the Valkyrie, sparking outrage among those who paid a deposit and still haven't seen their supercars, spurring some to ask for refunds. The snafu has thrown into doubt Aston's ability to deliver the Valkyrie Spider—an open-top variant due to begin production in 2022—on time. ("At this time we don't anticipate any delays to Spider production," a spokesman says.) And the brain drain continues: On Dec. 1, Chief Financial Officer Kenneth Gregor said he'd step down by June, after barely a year. —Hannah Elliott
With assistance from Bloomberg