Sunday Strategist: This Year, Holiday Shopping Starts Before Halloween
Sunday Strategist: This Year, Holiday Shopping Starts Before Halloween
(Bloomberg Businessweek) -- Walmart started its holiday shopping season on October 25 this year, almost a full month before Black Friday. Thankfully, the festive promotions will just be online; Walmart stores will at least let you put away your Halloween costumes before inundating you with Santas on Nov 1.
Because the date of Thanksgiving changes while Christmas is always the same, the length of time between the two holidays fluctuates by nearly a week. Sometimes Thanksgiving falls as early as November 22, other times —like this year—it comes as late as the 28th. When that happens, there are only 26 days in between the holidays and retailers get nervous. It means fewer weekends for holiday parties and less time to shop. "It's a very compressed holiday season," Target CEO Brian Cornell said recently. "Every day counts."
The last time we had a 26-day holiday season, in 2013, Old Navy and Best Buy opened on Thanksgiving Day rather than Black Friday, and Amazon partnered with USPS to offer Sunday delivery. The time before that, in 2002, the idea of buying things online was still relatively new so stores promoted their websites as ways to shop around the clock. In 1996, Walmart kept some locations open for 24 hours.
But retailers' fear that a short shopping season means lower sales is largely unfounded. Most people don't even realize they're on a time crunch. In 2002, Amazon found that 85% of customers had no idea there were fewer days between Thanksgiving and Christmas that year. Maybe that's why, according to the National Retail Federation (NRF), holiday sales figures don't shrink or expand according to the number of shopping days. Americans have spent more money each subsequent holiday season since at least 2002, with only one exception: 2008, in the thick of the Great Recession. This year, consumers are expected to spend an average of $1,048 each, or 4% more than last year. This is good news for the U.S. since nearly 70% of the economy is made up by consumer spending, and manufacturers are counting on shoppers to stave off a recession. 
But stores aren't in the clear just yet. The Trump administration's tariffs on Chinese-made clothes, shoes and some electronics went into effect on September 1, which means that most TVs and ugly Christmas sweaters are already more expensive. On top of that, retailers are expected to import a near record volume of goods ahead of the second round of tariffs, which will raise the price of everything from smartphones to toys starting on December 15. Unlike the shortened schedule, this is something shoppers are actually paying attention to. Seventy-nine percent of people are worried that tariffs will make their holiday shopping more expensive, according to the NRF. 
In this context, Walmart's early start on the holidays makes more sense. It's not that it gives consumers more time between Thanksgiving and Christmas, it's that it could save them money.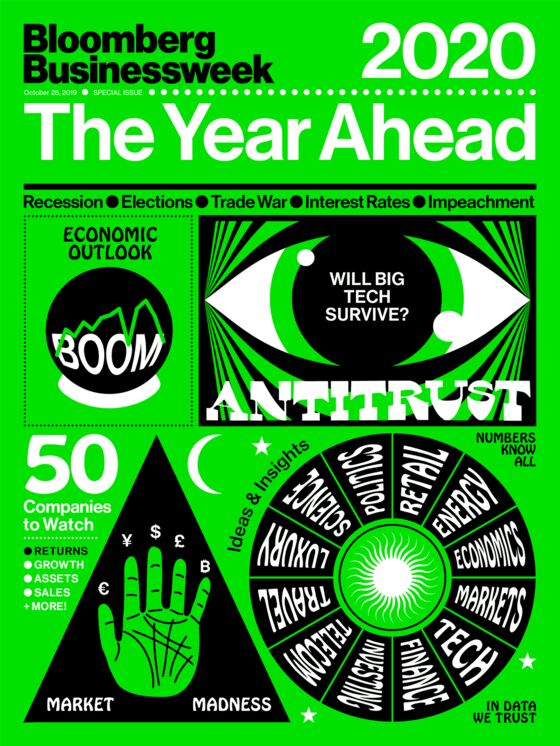 Gmail hooked us on free storage; now it's making us pay
How to distract from your congressional testimony: a really bad haircut
Utah is about to waste a ton of beer
Reese's Peanut Butter Cups are the most popular Halloween candy
Thanks to vaccines, polio has been almost completely eradicated
To contact the editor responsible for this story: Silvia Killingsworth at skillingswo2@bloomberg.net