The Can't-Lose Betting Strategy That's Taking the Gamble Out of Sports Gambling
The Can't-Lose Betting Strategy That's Taking the Gamble Out of Sports Gambling
(Bloomberg Businessweek) -- Dave is a 34-year-old high school guidance counselor from Buffalo, but his true calling is hunting deals. He and his wife started out as extreme couponers, buying up massive supplies of shampoo and paper towels for a fraction of their usual cost. From there they moved on to credit card sign-up bonuses and, between the two of them, opened more than 100 accounts. In July the couple paid for their six-week, 13-country honeymoon almost entirely with points and miles. But Dave had never considered applying his deal-hunting skills to gambling until he attended a talk at ZorkFest, a conference in Las Vegas that promises to help patrons wring every last dollar out of corporate promotional offers. There, a presenter explained how people in Colorado had used a system called matched betting to make tens of thousands of dollars harvesting intro bonuses and free bets from online sportsbooks.
It was simple, the man said. Use a promo offer to bet on one team to win a game, and then hedge the bet by wagering a mathematically precise amount of cash on the other team. This system, he claimed, could guarantee a predictable, risk-free profit, no matter which team won. And you could keep at it for as long as sportsbooks continued to offer more giveaways.
Dave was intrigued, but he had no legal outlet for sports gambling once he flew home from Nevada, so he put the idea out of his mind. "But fast-forward to January," he says, when the state of New York legalized online sports betting, "and I'm like, 'Oh shoot, what was that guy talking about in Vegas?' "
At that point Dave, who asked that I use only his first name to conceal his identity from sportsbooks, had made just a single sports bet in his life. While enjoying a comped drink in a New Orleans casino (another miles-covered trip), he'd wagered $100 on a multi-leg parlay that required Buffalo Bills quarterback Josh Allen to surpass an improbable number of benchmarks, including one for passing yardage. As Dave remembers it, Allen came up 10 yards short. "I was 0 for 1 in my sports betting career," he says. But he also noticed that every time he used the internet, he was barraged with ads for promotional offers: a $3,000 deposit match and $300 site credit from Caesars, a $1,000 risk-free bet from FanDuel, and a $5,000 risk-free bet from DraftKings, along with a series of smaller deals.
"So I started asking around," Dave recalls, "networking with people that I've met over the years that are really into this hobby of maximizing the return on their spending." One of them pointed him to the r/sportsbook forum on Reddit and, specifically, a post from "this really mysterious, shadowy figure named DarkHorse."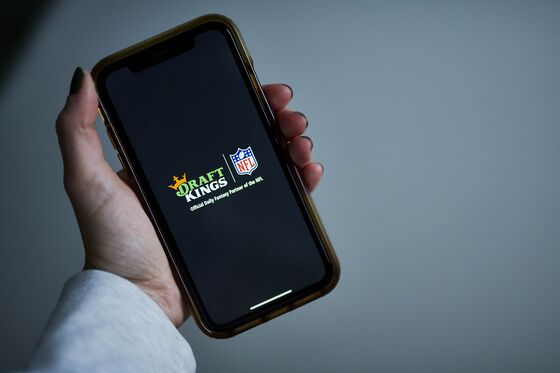 DarkHorseOdds, to use his full handle, seemed to have anticipated all of Dave's questions in a multipage explainer headed "New Yorkers: How to make $7K guaranteed from these sign-up offers." He wrote, "Depending on how the bets play out, you'll need anywhere from $9,250-$15,750 to do this. The size of the winnings scale with the size of the bets. If you don't have that much to commit, you just won't make as much." And $7,000 in winnings was merely the start, he added, because sportsbooks would continue to send new offers even after you played through the initial deals.
The post amounted to a more technical version of the strategy Dave had heard about in Vegas. DarkHorseOdds offered users a four-phase, nine-step plan for exactly how to play the different companies' sign-up deals against each other, beginning with BetRivers and DraftKings. "1. On BR: Activate the $250 bonus. This might take 48 hours to appear after your deposit. 2. On DK: Place the $5 to win $200 in Free Bets. Do NOT opt into the $5,000 Risk Free Bet on DK yet." And so on.
R/sportsbook has only 279,000 members (or "degens," as the forum's "About Community" tab calls them), compared with the 11.8 million users on its more famous cousin r/wallstreetbets, but it features a similar aspirational ethos. Although many posts are sports bar arguments about which team is the surest bet that day, there's also a constant background chatter about how best to cash in on the billions of dollars bookmakers have spent over the past few years to attract new customers. Below DarkHorseOdds' post, someone using the screen name GirderErection asked, "Serious questions. Should I take out a personal loan and pay the bank back next week?" Another user, squaredeel, replied, "Have you considered refinancing your home? Rates at 3% right now, free money imo."
At first, Dave had trouble following DarkHorseOdds' explanations. "It was like a foreign language to me, all the odds and the nomenclature," he says. "But I read it, and I read it again, and I read it like another dozen times." Eventually he was persuaded enough to open accounts at all four mobile sportsbooks then operating in New York. Over a three-day weekend he made a series of bets that escalated in size, culminating in a wager north of $11,000 with Caesars on the National Hockey League's Dallas Stars to defeat the Montreal Canadiens, hedged with a $5,000 "risk-free bet" from DraftKings on Montreal.
Dave was guaranteed to win a little more than $3,000, no matter the final score. Even so, he says, betting a quarter of his annual salary on a hockey game was terrifying. "It felt like a rocket ship, like the fire was burning as I'm going back and forth between the two different screens," he says. "And then, when I finally clicked bet on both and it went through, it was like the rocket ship went off."
The market for sports gambling in the U.S. has exploded since a 2018 Supreme Court ruling gave states the right to decide whether to allow it. Twenty-nine now permit sportsbooks to operate in some form statewide. Twenty-three of those have permitted online betting, most recently Arkansas, Louisiana, and New York. Initially the expansion was driven by some states' desire for a new source of tax revenue. But once money started rolling in to the first states that legalized, others could more easily calculate what they were missing.
Shortly after the Supreme Court ruling, almost half the online bets in early adopter New Jersey were made within 2 miles of the state border, suggesting that many were placed by nonresidents, according to a 2019 report by GeoComply Solutions Inc., a company that collects and tracks the location of people's phones. Now, New York's gamblers, at least, seem to be mostly staying put. In its first month of legal online sports betting, the state reported $1.7 billion in total bets placed, a national record that yielded $124 million in gross gaming revenue and an estimated $63 million in taxes. "New York state is well on the way to being the sports betting capital of the world," J. Gary Pretlow, the Democrat who chairs the state assembly's racing and wagering committee, said in a statement.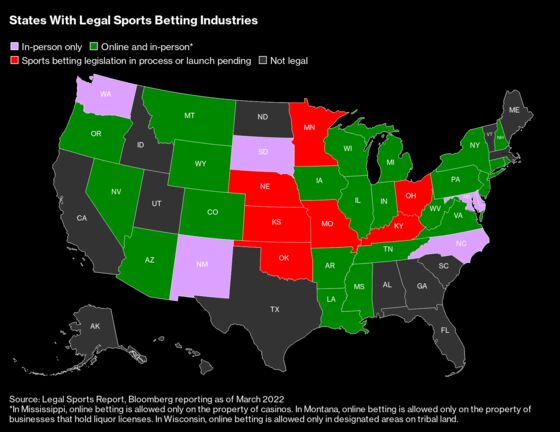 DraftKings Inc., Caesars Entertainment Inc., and other betting companies are eager to do whatever they can to secure a piece of these vast new markets. They've unleashed a blitz of ads on sports podcasts, broadcasts, and websites, but outsize promotional offers seem to be an even more important part of their strategy, and they represent a significant piece of their inflows. A 2021 Deutsche Bank AG report on sports betting in Colorado, Michigan, Pennsylvania, and Virginia showed that the value of promo deals accounted for 47.5% of the $995 million in gross gaming revenue sportsbooks reported in those four states over the preceding 12 months, meaning the bookmakers' profit margins were much slimmer than they might appear.
Mike, the soft-spoken man with a long red beard who runs the DarkHorseOdds account, doesn't spend a lot of time worrying about the long-term viability of the sportsbooks' strategy. "They're not going to go bankrupt from this," he says. Mike, who lives in Delaware, also spoke on condition of anonymity, for fear that the nine betting sites he patronizes across two states might penalize him for what the gambling companies call bonus abuse. Especially troubling to Mike is the possibility that the companies might reduce his maximum bet size from thousands of dollars to just a buck or two, making his system no longer worth the trouble. "Sportsbooks don't necessarily enjoy matched betting," he says.
Mike says he got started with matched betting a year and a half ago, after he noticed an ad for a promotion from FanDuel Inc. that he recognized could be hedged on another site for a guaranteed profit. He experimented with various promotions on his own for a while before finding his way to r/sportsbook, where other people's posts about the offers they were getting and their strategies for maximizing return convinced him that the potential upside was even greater than he'd thought. Within a month of joining the forum, he'd switched from asking for advice to providing it.
When I spoke to him over Zoom in January, Mike had recently given notice at his operations and logistics job to focus on darkhorseodds.com, a website he and a partner created last year. For $39 a month, subscribers get access to a bet finder tool that can automatically sift through promotional offers and do the math to maximize profits. During our call, Mike shared his screen to show the site in action. He clicked through to the bet finder and selected a $1,000 risk-free bet offer from FanDuel. The site used odds data scraped from the sportsbooks to generate 2,500 different matched bets, ranked by the amount of profit that could be guaranteed by betting the other side on a different sportsbook.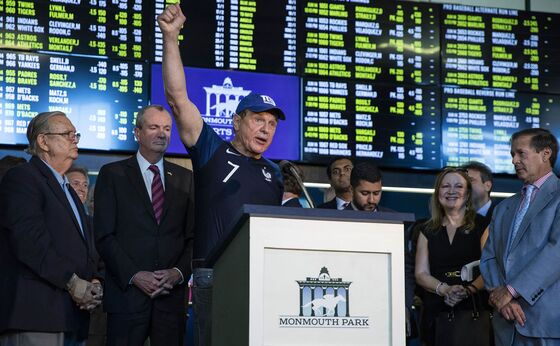 The most profitable matched bet that day was to wager the full $1,000 on the unlikely event that NBA player Domantas Sabonis would have a triple-double (10 or more each of points, rebounds, and assists) in his next game, while simultaneously betting $4,767 on Caesars that he wouldn't. If the $1,000 bet won, bettors would receive $5,500 because of the long odds, but they would lose the $4,767 they'd bet on the other side. If the $4,767 bet won, they would receive $733 and, per the terms of the FanDuel promotion, their losing $1,000 bet would be refunded as site credit. "Either way," Mike says, "you're going to walk away with $733 profit."
Mike suggests that anyone making this bet use a round number, instead of the oddly specific $4,767, to avoid attracting the attention of the sportsbooks. Similarly, when making such a large wager, he says, betting on the outcome of the game rather than on an individual player's stats will raise fewer red flags. After he filtered the results to reflect this advice, the bet finder suggested that the day's best available play would be hedged bets on both sides of a college basketball game, for a guaranteed profit of $690. "Human error is really the biggest risk," Mike says. "The math is sound. Two plus two equals four every time."
According to Mike, the proliferation of betting sites can provide a healthy source of secondary income, even after you've cashed in their sign-up bonuses. Companies will regularly email more modest offers in an effort to keep people coming back. He cites the example of a promotion in which bettors who take the right side of a $75 wager on a college basketball game will be rewarded with free bets worth $3 for each three-pointer their team makes. By hedging the required $75 bet on another site, Mike is able to generate a $5 profit regardless of who wins. New York has awarded licenses to nine different sportsbook operators so far. "If you can make $10 per sportsbook per day," he says, "that's $32,000 a year."
Sportsbooks are very much aware that some matched betting is going on and do what they can to combat it. In an emailed statement, a spokesperson for DraftKings wrote, "We have a data-driven and highly disciplined approach to running promotions, and we are constantly monitoring how our customers play, respond to, and utilize these offers. Our in-house technology gives us the ability to restrict promotional eligibility if we feel customer behavior is violating our terms of use."
The cat-and-mouse game between matched bettors and sportsbooks is a constant topic of conversation on the r/sportsbook subreddit and the private DarkHorseOdds Discord server available to the site's subscribers. "Welp, Caesars found out my gf and I were betting both sides to get the bonus and cancelled the bonus," wrote a Reddit user named AwareBrain. "Oh well, should've taken better precautions." Kenyan12345 responded with a facepalm emoji and this belated advice: "just hedge the bonus on another site for both of you."
Another frequent topic is how to capitalize on the opportunities to "double-dip" with one betting site in multiple states. Some of the sites permit customers to claim additional sign-up bonuses if they travel to new jurisdictions. "I drove to Indiana to do Ceasars $1500 deposit match and it worked like a charm lol," a user going by 1990s9724 wrote on r/sportsbook. In another thread, TheRoyaleOui asked, "If I fly to NY tomorrow and open a CZRS account can someone explain to me the steps to take to get the bonus money played through?"
When he first began using the online sportsbooks in January, Dave, the points-loving guidance counselor, had his hands full just keeping up with all the offers available to him in New York. He and his wife pulled money from a retirement account and a life insurance policy to deposit about $50,000 among their betting accounts. When he wasn't at work, he was on his laptop, scanning for deals. "It's the last thing I look at night," he says, "and the first thing I see in the morning."
By March, though, the couple had long since cycled through the biggest bonuses, so they traveled to Pennsylvania for a weekend to open an additional six accounts each. For their troubles, Dave says, they've increased their total profit to more than $37,000.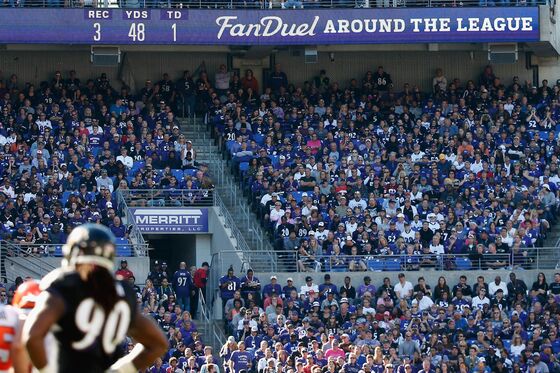 Putting a bunch of sportsbooks in every citizen's pocket comes with trade-offs, says Keith Whyte, executive director of the National Council on Problem Gambling. The same promotions that are so attractive to disciplined deal-hunters such as Dave are also tremendously effective at drawing in people more likely to get in over their head. A national survey conducted for Whyte's organization by Ipsos identified 2% of the general population as exhibiting signs of problem gambling, but that number increased more than fivefold for people who bet on sports. "There's no free lunch, especially with a product that is as addictive as gambling," he says.
There are also reasons to worry about how sustainable the sportsbooks' business models are, especially in markets where the companies are spending as much or more on promotions as they're taking in. "There are going to be certain states where profitability on a standalone basis is going to be very hard," says Carlo Santarelli, an analyst at Deutsche Bank who co-authored the 2021 report. Tax rates on sportsbooks, he notes, can run as high as 51% of gross gaming revenue in New York and other states.
Still, the industry is collectively wagering that all the promotions will help accustom many more people to gambling online, and individual sites are aiming to buy some brand loyalty, too. "The customer that you find in the first quarter post-launch is worth something in the neighborhood of two times what you find afterward," Caesars Entertainment Chief Executive Officer Tom Reeg said on a recent earnings call. "So there is a method to the madness here." Santarelli argues, though, that there's a big difference between a company's ability to keep customers coming back to a familiar casino packed with free amenities and to a website that looks pretty much the same as all of its competitors. He predicts that generous promotional offers, and the hit to betting companies' bottom line, will remain a necessary element of the business model.
For their part, the matched bettors will also need to keep an eye on hidden costs, notably taxes. Although it's true that sportsbooks are only required to report payouts on bets worth at least 300 times the amount wagered (and that also exceed $600), that doesn't obviate the tax obligations of individual gamblers. According to IRS regulations, any winning sports bet is counted as income, even if it happens to be offset by a losing hedged bet on the opposite side of the same game. Except for those who declare themselves professional gamblers, bettors can deduct their losses from their winnings only if they forgo the standard deduction and itemize.
In Buffalo, Dave says he and his wife have already begun to think through the tax implications of their new side hustle. "I have an accountant who is awesome and is also very aware of all these shenanigans that I take part in," he says. "I already put the whisper in his ear that this was coming." The couple has a plan in place to get the best deal out of this situation, too—they're looking to itemize and perhaps invest their winnings in a rental property. Dave expects that his matched betting career will ultimately be short-lived but insists that he won't walk away before the sportsbooks do. "I feel like there's no way they can keep giving away all this free money," he says, "but who knows?"