Shanghai's Lockdown Missteps Undermine Financial Hub Ambitions
(Bloomberg Businessweek) -- An eerie silence hangs over Shanghai's financial district weeks into a draconian lockdown of the city. The streets of Lujiazui have been emptied of the 300,000 professionals who flood in on a typical day. Pockets of traders and bankers living in its high-rises keep business ticking while separated from their families.
Across Shanghai, millions are confined to their homes and workplaces as China holds fast to a "Covid-zero" strategy while much of the rest of the world learns to live with the virus. Social media posts about the scramble to find food, toddlers forced to quarantine separately from their parents, and clashes between anxious residents and the police have captivated audiences in China and abroad.
Such is the plight of this city of about 26 million that China's authorities have spent decades burnishing into an icon of the country's increasing prosperity and openness to money and talent from around the world. Few question that Shanghai, home to one-quarter of China's expatriate population, will remain a vibrant center of commerce, but many wonder how long it will take to restore its battered image.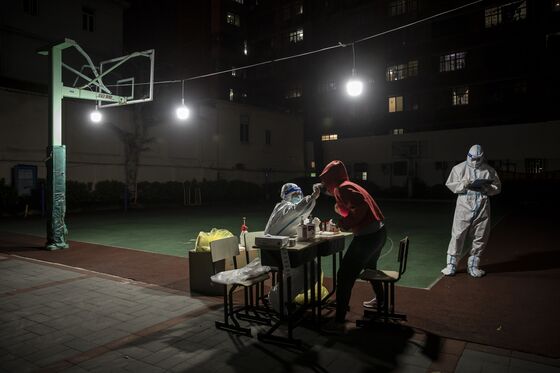 The American Chamber of Commerce in Shanghai surveyed its membership during the early days of the lockdown and found that for 81% Covid measures were impeding their ability to attract or retain skilled foreign staff. For more than a third, the impact was either "large" or "severe."
"Until this latest crisis, Shanghai had established a good reputation as an attractive place to do business relative to other places in China," says Eric Zheng, president of the American Chamber of Commerce in Shanghai. "This is obviously a huge test for the Shanghai government: How to rebound back to its old self?"
Although it lags behind regional rivals Hong Kong and Singapore, Shanghai's status as a financial hub had been rising in recent years, spurred by market liberalization and heavy investment in housing, schools, and transportation. A blueprint published last year pledged preferential tax treatment for "high-end" foreign talent willing to move to the city, an attempt to match the perks offered in the Greater Bay Area, a megalopolis of nine cities and two territories in southern China. Shanghai authorities also expanded the categories of desirable expats to include newly minted Ph.D.s in disciplines such as science and streamlined the process for visa applications.
Freed from the requirement of having to operate joint ventures with local partners, foreign banks including Goldman Sachs Group Inc. and Credit Suisse Group AG have been sketching out plans to double or triple their workforces in China. However, Shanghai's bungled lockdown is serving as a reminder that even the city's well-heeled residents are subject to the whims of an authoritarian regime. Expats and even Chinese professionals, key ingredients to building out a business hub, are having second thoughts about making it their long-term home.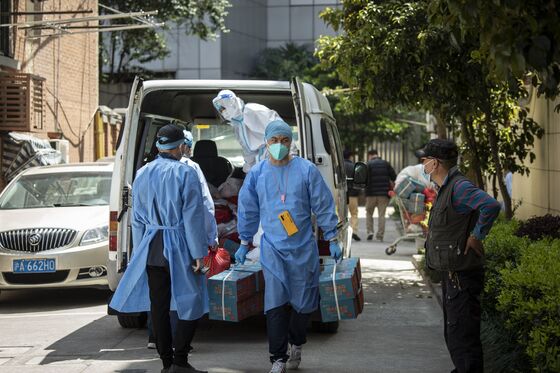 Ralf, a German-born event planner in Shanghai who recorded a contentious conversation in which he resisted instructions to report to a quarantine center and then shared it on social media, says he's making preparations to leave China as soon as possible. "I can't trust the people and I can't even take the people seriously anymore," he says.
This month, both JPMorgan Chase & Co. and Credit Suisse saw the top executives running their Shanghai-based and Beijing-based stock brokerage businesses step aside after short stints. The departures came amid an increasingly challenging operating environment marked by abrupt regulatory changes that have roiled China's capital markets and restrictions on international travel.
The head of a foreign asset-management firm in Shanghai said the company has seen most of its non-Chinese employees depart this year and has now given up on recruiting from abroad. A Hong Kong-based fund manager is recommending his U.K. firm establish its China headquarters in Shenzhen, which has lower taxes. The dire lockdown stories emerging from Shanghai have helped his case, he said, asking not be named because of potential business repercussions.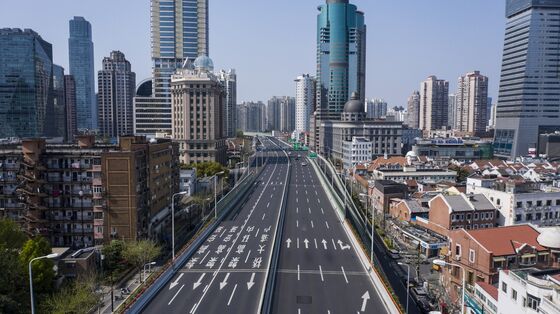 Even before Shanghai came to a standstill, there were signs of foreign families exiting. A survey conducted before the lockdown showed most international schools across China losing 40% to 60% of their teachers and enrollment falling by 25% for the next academic year, according to Julian Fisher, an education consultant in Beijing and vice-chair of the British Chamber of Commerce in China.
Still, many foreign firms are sitting tight, betting that gaining even a sliver of China's $45 trillion financial industry is worth the sacrifices. It helps that in recent weeks China's leadership has taken steps to shore up sagging investor confidence, enacting measures to support the economy and vowing a quick conclusion to the crackdown on big technology companies that has destroyed billions in shareholder equity.
Foreign businesses, represented by chambers of commerce from the U.S., Europe, and Japan, got a chance to air their grievances in an April 18 meeting with Commerce Minister Wang Wentao, who pledged to address their concerns while reaffirming the government's commitment to Covid zero.
"The current policy with lockdowns leading to productions stops, logistic and supply chain disruptions, and restrictions on the movement of people do not only pose a short-term concern, but will leave their marks on the long run," Jens Hildebrandt, executive director of the German Chamber of Commerce in North China, said in an email.
The toll is already visible: Data for March, including retail sales and industrial activity, indicate that China's economy is in the worst shape it's been since early 2020 when the pandemic first slammed growth.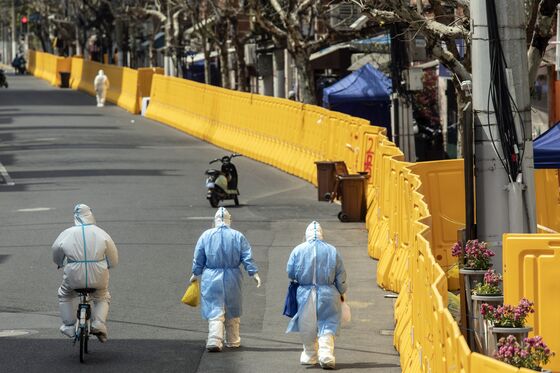 Last week, some businesses including Tesla Inc. and French grocery chain Carrefour SA began to gradually resume operations in Shanghai as Covid cases declined. Still, there's no indication of when the lockdown will be lifted, and 16 million people, about two-thirds of the city's population, remain confined. Factories that restarted are using a closed-loop system, where staff work and live on-site and undergo regular testing.
The government hasn't reached its goal of eliminating spread in communities despite weeks of lockdowns and erected fences in some neighborhoods over the April 23-24 weekend to seal buildings where positive cases have been found, sparking renewed frustration among residents.
Rare clashes broke out this month between the police and residents of a Shanghai area that's home to research centers for major tech companies over plans to open quarantine facilities nearby. The Nashi complex residential complex caters to people working at Zhangjiang Science City, which hosts Semiconductor Manufacturing International Corp. and multinationals including Microsoft Corp.
The recent lockdown experience has made Jasper, a 35-year-old banker who asked that only his first name be used, reconsider his move from Hong Kong to Shanghai five years ago. He's now thinking of moving away once restrictions are lifted.
"How is it possible for a city to develop into an international finance center while the government can't even make sure its residents can get enough food?" he says. —With Lisa Du, Amanda Wang, and Colum Murphy
— With assistance by James Mayger, Cathy Chan, and Zheng Li