Prince Andrew Helped a Secretive Luxembourg Bank Woo Sketchy Clients
Prince Andrew Helped a Secretive Luxembourg Bank Woo Sketchy Clients
(Bloomberg Businessweek) -- It isn't much fun these days being Prince Andrew, eighth in line to the British throne. Last year he was grounded by his mother, the queen, after a disastrous TV interview about his links to the late money manager and convicted pedophile Jeffrey Epstein. The prince rarely leaves the confines of Windsor Great Park, where he lives in a 30-room house, and he hasn't made a public statement in months. When he does communicate, it's through lawyers sparring with U.S. prosecutors who want to question him.
But Epstein is only the most infamous wealthy financier the prince has had dealings with. There's another one the public knows less about. For years, Andrew acted as an unofficial door opener for David Rowland and his private bank in Luxembourg, Banque Havilland SA, according to a trove of emails, internal documents, and previously unreported regulatory filings reviewed by Bloomberg Businessweek, as well as interviews with 10 former bank insiders. His royal cachet and his role as the U.K.'s special representative for international trade and investment until 2011 helped the Rowland family pitch their services to potential clients from the ranks of the world's dictators and kleptocrats.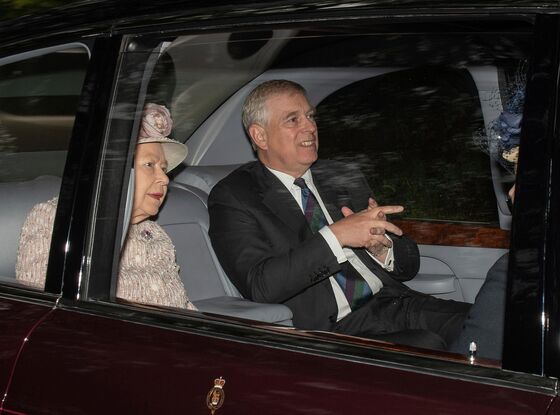 Then in 2011 a photograph published in the Daily Mail drew unwanted scrutiny. It showed the prince with his arm around a young woman in Epstein's entourage as Ghislaine Maxwell, Epstein's former girlfriend and alleged co-conspirator, looked on. Andrew would later claim that the photograph may have been doctored, but the image came at a bad time for the Rowlands: Jonathan, David's son and Banque Havilland's then-chief executive officer, was planning a trip to Cameroon, Equatorial Guinea, and Gabon to scout for business, and he wanted Andrew to join him.
The previous year the Rowlands had accompanied the prince on an official visit to China, where Andrew had given them access to some of his meetings. In other countries and on other occasions, they introduced themselves as investment advisers to the prince and the royal family when wooing clients. But Andrew never went on that trip to Africa. "Disappear for a while," Jonathan advised the prince in an email obtained by the Daily Mail, which has reported on some aspects of Andrew's dealings with the Rowlands.
Andrew's relationship with the family was mutually beneficial. It afforded him a lifestyle beyond the reach of his reported $320,000 annual stipend, including trappings such as the use of the Rowlands' $45 million jet. He had a private bank account at Banque Havilland and a credit card in the name of Andrew Inverness, a pseudonym that's an apparent nod to one of his many titles, Earl of Inverness. For the Rowlands, Andrew's involvement brought some class to a tiny financial institution they'd purchased on the cheap in 2009 from the ruins of Iceland's Kaupthing Bank.
They rechristened it after Havilland Hall, David Rowland's estate on Guernsey, a tax haven in the Channel Islands, and settled on an unusually bold business model. Most banks have become increasingly selective about their clients to avoid running afoul of anti-money-laundering rules. Governments on both sides of the Atlantic require them to vet the sources of their clients' wealth, monitor their transactions, and report any suspicious activity—with more stringent checks for those who hold prominent public positions. But the picture of Banque Havilland that emerges from the documents and interviews is of a bank willing to work with people most other financial institutions would shun.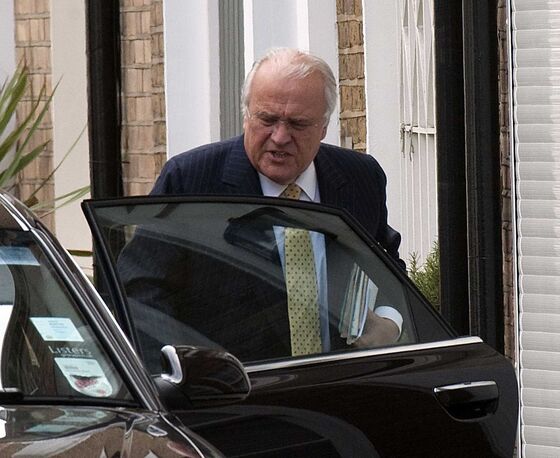 There was Kolawole Aluko, an energy magnate who got a €25 million ($30 million) loan at a time when he was the subject of media reports about a bribery scandal in Nigeria's oil industry. Joshua Kulei, the personal assistant to former Kenyan President Daniel Arap Moi, received a £2.2 million ($2.9 million) mortgage despite being banned from the U.S. because of graft allegations he's denied. And a company controlled by the heirs of deceased Georgian businessman Arkady Patarkatsishvili borrowed more than $5 million from the Rowlands. The money was routed through one of their accounts at the bank, over objections from a senior compliance officer who described Patarkatsishvili, in emails to Jonathan Rowland and other bank executives in 2010, as an alleged criminal and his money as tainted.
The emails don't connect Andrew to any of these clients, and it isn't known whether the Rowlands mentioned him in the course of these dealings. A Buckingham Palace spokeswoman, regarding the prince's former role of special trade representative, says that "the aim, and that of his office, was to promote Britain and British interests overseas, not the interests of individuals." She didn't respond to specific questions about his relationship with the Rowlands or Banque Havilland.
A spokesman for the bank says that none of its current or former clients had been introduced or referred by Prince Andrew, that it had never employed him, and that he was never "a paid advisor or ambassador." The spokesman also says that "compliance with legal and regulatory requirements are the foremost priority" and that the bank had "never extended a loan where it has received the explicit objection to proceed of its compliance officers." David Rowland declined to comment. Jonathan, now a nonexecutive director of a small bank in the U.K., said in an email that he has never been censured or criticized by a regulatory body, and that he has been approved by U.K. regulators to be a director and owner of a bank.
 
The prince and the financier were an odd pair. David Rowland is 75, the son of a London scrap-metal dealer. He dropped out of school at 16. Short and barrel-chested, with a near-permanent scowl, he peppers his speech with expletives. He's said he made his first million pounds in his 20s, buying and selling real estate. He moved on to shipping, timber, and chemicals, eventually setting up a company called Blackfish Capital Management, which he claimed managed $1 billion of his own money and that of his friends.
Through Blackfish and other entities, Rowland made loans to clients who might have had trouble borrowing from big banks. He sometimes charged annual interest of more than 10% and demanded collateral two or three times the value of the underlying loan, according to people with knowledge of Blackfish's business. He parlayed his financial success into political capital, contributing more than £4 million to Britain's Conservative Party in the two years after buying Banque Havilland, making him one of its biggest donors. David Cameron, prime minister at the time, named Rowland the party's treasurer, its chief fundraising position, but he resigned before assuming the post when articles came out about his business dealings and offshore tax status.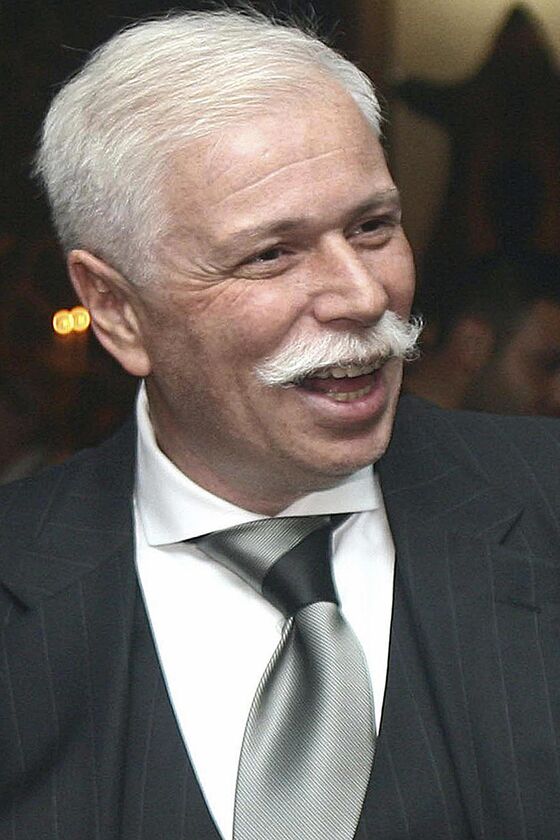 Andrew, 60, came from the other side of the realm: born in Buckingham Palace, baptized by the Archbishop of Canterbury, and raised by a governess. He stood little chance of ascending to the throne; he also didn't have much appetite for school. After joining the Royal Navy at 19, Andrew served as a helicopter pilot during the 1982 Falklands War.
He had a roguish side, too. He liked to party and had a string of girlfriends. A whiff of scandal accompanied him. In 2007 he sold a home his mother had given him to a Kazakh businessman for £3 million above the asking price. More recently he's been embroiled in a dispute with the former owner of his Swiss chalet over an unpaid portion of the purchase price. His friendships, including with a son of former Libyan leader Moammar Qaddafi, have been a source of annoyance for Britain's diplomats and politicians.
Andrew's relationship with Rowland dates back to at least 2005, when he was the guest of honor at the unveiling of a larger-than-life statue of Rowland at the financier's estate. A photograph from the event shows them standing side by side in tuxedos, Andrew's head thrown back in laughter. They attended each other's parties and met for private dinners. Andrew introduced David to his mother and took him to tea with his brother at the queen's Scottish estate, according to the Daily Mail. The Rowlands were regular guests at Andrew's country house, and he'd visit them at Havilland Hall.
A few years after the statue's unveiling, Rowland set up a venture called Inverness Asset Management. It was domiciled in the British Virgin Islands, a former colony that's become an offshore tax haven. Blackfish marketing documents from 2007 describe Rowland as the prince's mentor in business matters and say Andrew owned 40% of Inverness. (A lawyer for Rowland denies that the prince had a financial interest in the company.) Another document shows Inverness had hundreds of thousands of pounds of investments. The prince told Jonathan Rowland in one email that he had proposed using Inverness as a vehicle for Qataris interested in investing in a property company associated with his brother Charles. Inverness was wound down in January 2019.
Whatever David Rowland's intentions were for Inverness, they paled in comparison to his ambitions for the private bank in Luxembourg he purchased for €50 million. The deal transformed him from a scrappy capitalist on the fringes of finance into the owner of a private bank with about 100 employees and €1 billion of assets. Jonathan was given a top executive job, even though he had no banking experience and had left school at 16. (He stepped down in 2013 after a stroke.) Six of his seven siblings would also join the firm. Its new logo featured eight dots around a capital "H"—an echo of the five arrows on the Rothschild coat of arms, one for each brother.
David Rowland took the title of honorary president in 2009, but he's never been a director or had an executive role. He'd bought the bank through a Luxembourg-based company, Luton Investments, which at the time was owned by a company based in Guernsey. That entity was in turn controlled by a series of nesting British Virgin Islands companies, the last of which was half-owned by eight businesses controlled by eight discretionary trusts whose beneficiaries are his children. The other half, and all of its voting rights, are controlled by an entity called Rowland Purpose Trust 2001.
Despite the complex structure, former insiders say there was never any doubt David Rowland was in charge. The plan was to use his network of contacts and family office clients to tap into emerging markets in Eastern Europe, the Middle East, and Asia, offering services to wealthy individuals. They called it their "Very Private Bank," and, like other private banks, it offered to look after investments, suggest trading ideas, and provide basic banking services including checking accounts and mortgages. What set Banque Havilland apart, the former insiders say, was the type of client the Rowlands sometimes pursued.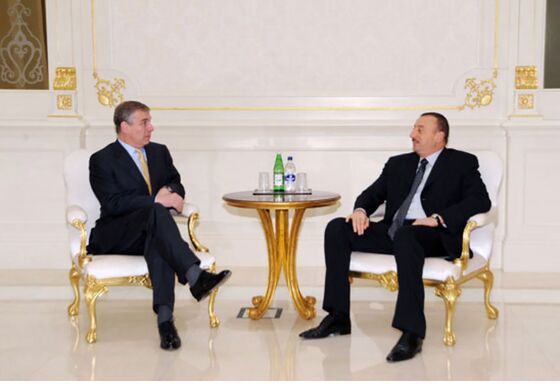 Luxembourg doesn't have a reputation for being the world's toughest enforcer of money laundering laws. But some of the clients Banque Havilland brought on were so toxic, and its efforts to vet them so lax, that in 2018 the country's regulator alerted prosecutors. That led to a criminal probe, according to a spokesman for Luxembourg's judicial administration. The matter is currently before an investigative judge, the spokesman says, adding that there's a presumption of innocence in the absence of a final ruling. Among other things, the investigation is looking at the bank's relationship with the political elite of Azerbaijan, say two people familiar with the probe.
Prince Andrew has been a frequent visitor to the oil-rich country, both while he was the U.K.'s trade envoy and after, and met more than a dozen times with President Ilham Aliyev. Aliyev had taken over from his father, a former KGB major general who'd ruled the former Soviet republic for a decade. The younger Aliyev changed the constitution in 2009 so he could be reelected an unlimited number of times, and in 2017 he appointed his wife first vice president.
He's also been accused by human-rights groups of torturing opposition politicians, imprisoning journalists, and rigging elections—a leaked U.S. diplomatic cable from 2010 compared him to a mafia boss and said Azerbaijan was "run in a manner similar to the feudalism found in Europe during the Middle Ages." Aliyev's family and close associates hold assets worth more than $3 billion at eight of the country's biggest privately owned banks, as well as mansions in London, the Czech Republic, Dubai, and Russia, according to the Organized Crime and Corruption Reporting Project (OCCRP). In 2007, Transparency International ranked Azerbaijan among the worst countries—150 out of 179—on its Corruption Perceptions Index.
David and Jonathan Rowland accompanied Andrew on a trip to Azerbaijan in 2008. Afterward, Jonathan emailed a relative of Aliyev's wife who ran the country's largest company, Pasha Holding. "We are business advisors to HRH and travel with him on various engagements globally where we believe we can operate as independent investors/advisors with his assistance through his unique network," he wrote.
Jonathan went on to detail the services Blackfish, his family investment office, could provide. He said it handled money for other heads of state and ultrahigh-net-worth individuals. And he asked for the contact details of Aliyev's daughters, Leyla and Arzu Aliyeva, whom he'd invited to stay aboard the yacht of British investor Joe Lewis when they visited St. Tropez later that summer. The daughters are among the beneficial owners of Pasha, according to a 2014 company filing made public by the OCCRP.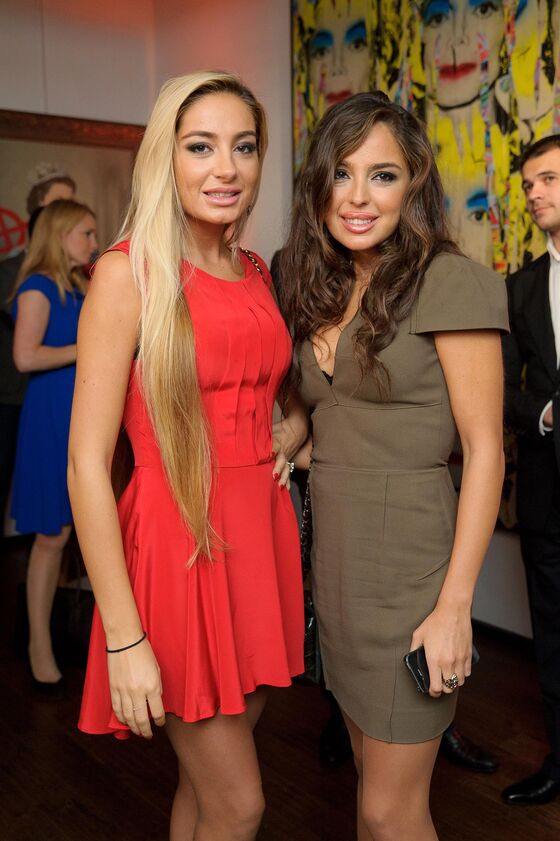 Andrew and the Rowlands made another trip to Azerbaijan later that year. The prince was there in his official capacity as trade envoy. It was dark by the time the visitors descended the steps to the tarmac at Baku Heydar Aliyev International Airport. Sporting matching gold ties and dark business suits, Andrew and David were met by Britain's ambassador to Azerbaijan and an Azeri government minister. Later that evening, Andrew met with Aliyev.
The president's reputation was no obstacle to the Rowlands. In 2009, the emails show, Pasha routed $5 million to an investment fund controlled by the Rowlands that had an account at Banque Havilland.
The Rowlands' ties to the Aliyevs deepened from there. In 2014, Banque Havilland bought a Bahamas-based bank where Aliyev's daughters had accounts. The sisters subsequently opened five additional accounts at Banque Havilland in Luxembourg, according to a 2018 report by the country's financial regulator, the Commission de Surveillance du Secteur Financier (CSSF). Despite classifying the sisters as politically exposed people—a flag to give a customer special scrutiny—the bank didn't obtain sufficient supporting documentation to establish the source of their wealth, the report shows.
It also shows that the sisters subsequently used one of the Luxembourg accounts to lend money to two companies whose main role seemed to be making loans to the family of Mikhail Gutseriev, another potentially politically exposed person. The largest shareholder of RussNeft PJSC, Russia's sixth-largest oil producer, Gutseriev has interests in Azerbaijan, too. In 2007 he fled to London after being charged with tax evasion and fraud by Russian authorities—accusations that were later dropped. The Aliyeva sisters cooperated with him on various deals, according to a note in their Banque Havilland file, which the report shows didn't give further details. Gutseriev says he doesn't know Aliyev's daughters and never had any business dealings with them or their father. Aliyev and his daughters didn't respond to a request for comment.
There should have been little doubt about the difficulties of banking the daughters. Documents held by Banque Havilland showed that the Aliyev family's transactions had been under surveillance by U.S.-based banks and that two banks in Dubai no longer wanted to be used as conduits for their cash, according to Luxembourg's regulator. Its report concluded that Banque Havilland hadn't put appropriate measures in place for these "high-risk clients" or obtained sufficient documentation to establish the purpose of their business relationship with Gutseriev. The Banque Havilland spokesman says he can't comment on whether specific individuals held accounts, citing confidentiality laws.
 
In October 2018, David and Jonathan Rowland and their wives had front-row seats at the wedding of Andrew's youngest daughter, Princess Eugenie, at St. George's chapel in Windsor Castle. Dressed in a morning suit, a silver tie, and a matching waistcoat, David sat next to supermodel Kate Moss. Demi Moore and Liv Tyler were seated nearby, as was Johnny Hon, a businessman from Hong Kong. Hon had arranged the Rowlands' 2011 visit to North Korea, where they pitched their services to a representative of leader Kim Jong Il and his family. Although Andrew didn't join the Rowlands on that trip, Hon had introduced them as friends of the prince, emails show. (Hon declined to comment.)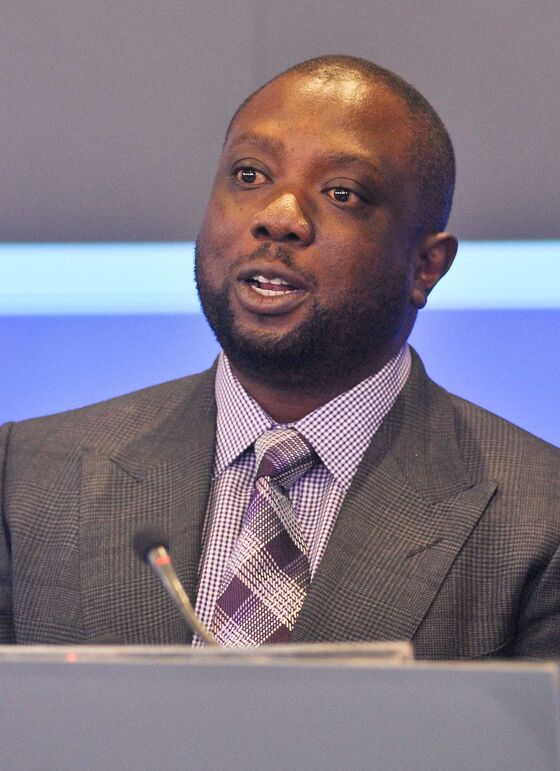 That day at Windsor Castle may have marked the high point in David Rowland's social rise. But a legal noose was tightening around the bank. Banque Havilland's 2015 loan to Aluko, the Nigerian energy executive, was coming under scrutiny. As collateral, Aluko had pledged a 6,240-square-foot penthouse at the One57 tower in Manhattan, bought for $49 million in cash in 2014, as well as his $80 million, 213-foot yacht, Galactica Star.
The bank stood to get its money back and make tens of millions of dollars more if Aluko defaulted. Within days of the loan papers being signed, a former oil minister of Nigeria was arrested for bribery and money laundering offenses. The U.S. Department of Justice would later say Aluko made payments to her to win lucrative oil contracts, allegations both of them have denied. Aluko defaulted on the loan in September 2016, putting the penthouse into the biggest foreclosure in New York history.
But the transaction backfired on the bank. After it started foreclosure proceedings on the apartment, the bank was publicly linked to the scandal. Luxembourg's regulator was soon asking questions. (Aluko, who is under investigation, declined to comment through his lawyer.)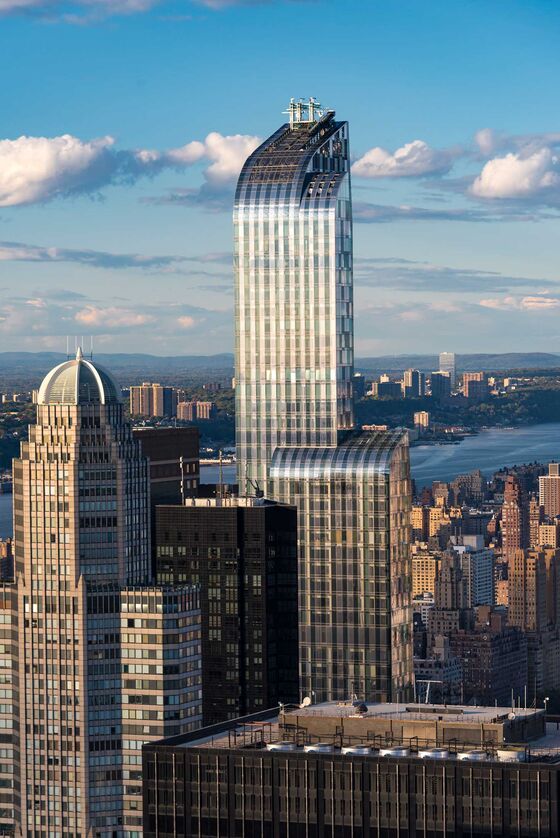 In March 2018, Banque Havilland filed a suspicious activity report with the regulator regarding one of Aliyev's daughters, according to the report. It was too late for the bank to avoid the regulator's wrath, though. That month it sent the firm a letter announcing its intention to fine the bank for anti-money-laundering failings regarding the Aluko loan. Investigators searched the bank's offices.
In April another letter arrived. The 16-page document accused the bank of flouting Luxembourg's laws to prevent money laundering and terrorism financing. It described serious breaches of internal governance, inadequate monitoring of client relationships, and an insufficiently critical mindset among its compliance officers. And it referred scathingly to the timing of the suspicious activity report for Aliyev's daughter, saying the bank should have filed one the day it took them on as clients. "We consider that the significance/importance, frequency, duration, and persistence in time of the shortcomings identified, have compromised the sound governance and performance of your Bank," the regulator wrote.
Later that year, two months after the wedding, Banque Havilland was fined €4 million. As part of the settlement, the bank agreed to put further international expansion on hold for an unspecified amount of time. According to its spokesman, it also redefined its approach to risk after the March inspection and ended relationships with some clients. "The bank was fined in relation to historic issues arising from CSSF audit findings" and not in relation to specific clients, the spokesman says. "These findings have been remediated and the bank operates unrestricted."
The breaches identified by the regulator were nonetheless considered so egregious that it referred the case to prosecutors in Luxembourg, who opened an investigation. Insiders describe a bank under siege, with the regulator scrutinizing its activities and executives being interviewed by prosecutors.