Tech Workers Arm Themselves With Salary Data
Tech Workers Arm Themselves With Salary Data
(Bloomberg Businessweek) -- Taylor Poindexter had been working as a software engineer for about a decade when she began amassing a dataset of salary information from other people in the industry last year. "I thought I was well-paid until I started talking to my peers," says Poindexter, who in 2016 helped found the Black Code Collective, a community for software engineers of color. "I realized that, as a woman and a person of color, maybe I'm not as well-paid as I could be."
Online tools such as Glassdoor Inc. are designed to show people how much they can make at a given job, but Poindexter says she thought she could get better data on her own. She reached out to people she knew and posted publicly on Twitter, asking engineers to send her information about their compensation.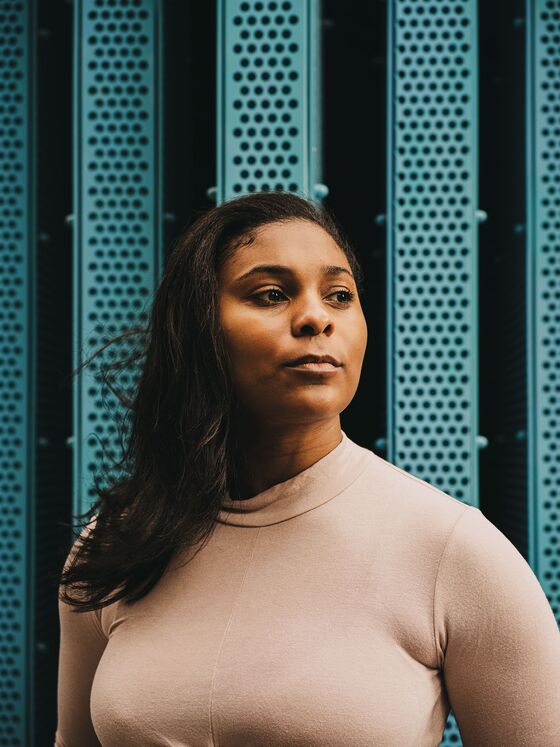 Over several months she collected thousands of responses, which she anonymized, added to a spreadsheet, and started sharing. A friend organized the figures into an array of charts and graphics, arranged by city, specialty, experience level, and size of organization. The numbers show, for example, that most respondents were commanding salaries well over $100,000 a year, that people in larger companies tend to be paid higher average salaries than those in smaller ones, and that for many people, pay levels out after about a decade of work.
Exercises such as Poindexter's are unfolding in one way or another across the technology industry, which, for all its rhetoric about the power of shared data, is often hostile to the idea of open discussions about how much employees make.
In California, where many of the big U.S. tech companies are based, it's illegal to bar employees from talking about pay. Even so, workers in the industry say their employers get peeved when they do it. More than 60% of respondents in a 2019 survey by Blind, a professional network that lets users remain anonymous, said they've been discouraged by management or human resources from discussing compensation with other employees.
In 2015 a group of workers at Alphabet Inc. began gathering salary and bonus information on about 1,200 U.S. employees. Their findings showed that women were paid less than men at most job levels at Google in 2017. Google said at the time its own analysis found no significant gap in pay based on gender.
Apple Inc. spent part of this year embroiled in a conflict with employees who accused it of trying to stymie talk about pay transparency. They say it barred employees from operating a chatroom on Slack to discuss pay equity; in a September complaint with the National Labor Relations Board, one of the employees involved in the Slack group, Cher Scarlett, alleged that management had interfered with employee efforts to gather wage data. Scarlett later left Apple after reaching a settlement with the company but has since said that Apple has reneged on the terms. An Apple spokesperson said the company takes such concerns seriously, but it doesn't discuss situations regarding specific employees.
At least seven U.S. states have passed legislation in recent years aimed at forcing employers to be more transparent about compensation. Some states have also limited a company's ability to ask for pay history, a practice that's been associated with gender and racial pay gaps. In one of the most expansive laws, Colorado in January began requiring recruiters to disclose the pay range of a position in the job posting itself. In California, employers must provide salary or hourly wage ranges to applicants who have completed an initial interview. Starting this year, California employers with at least 100 employees nationwide are also required to file annual reports on compensation to the California Department of Fair Employment and Housing.
The laws are designed to protect job candidates from wage discrimination and, in practice, can give applicants an advantage in bargaining. "Employers will often anchor negotiations based on the first offer the employee makes," says David Lopez, a professor at Rutgers Law School and former general counsel of the U.S. Equal Employment Opportunity Commission. If you lack data on pay, "you're negotiating from a position of weakness."
Researchers say transparency requirements could help reduce long-standing gender- and race-based pay inequities, chronic problems within the tech industry. "The idea is that if you're not transparent about what people are being paid, you can't smoke out gender-based differentials," Lopez says.
In January, a few months after embarking on her pay project, Poindexter left her company—a startup focused on helping grassroots political campaigns—for a brief sabbatical. When she was ready to rejoin the workforce a few months later, she began posting reflections about her job search on Twitter and was quickly inundated with messages about openings. So she made an unconventional choice: She posted her compensation requirements on her Twitter profile, based on what she had gleaned about her market value from the spreadsheet she created. On her wish list: a base salary of $185,000, plus equity, at a midsize to large company and qualities such as "work-life balance," and "psychological safety."
In October she started a job as an engineering manager on the advertising team at Spotify Technology SA. The initial offer exceeded her salary requirements. But "I followed my general rule of thumb," Poindexter says, "and negotiated for a bit more."