Instacart's Frantic Dash From Grocery App to Essential Service
Instacart Wasn't Ready to Become an Essential Service Overnight
(Bloomberg Businessweek) -- For the first-ever Zoom call with all 1,200 of his full-time employees, Instacart Inc.'s Chief Executive Officer Apoorva Mehta had an inspiring speech ready to go. It was all about coming together, noble missions, wartime footings, and Instacart's sudden ascension from mere grocery delivery app to essential service for the human species. Then the fire alarm went off.
This was in late March, a couple of days after Californians had been ordered to shelter in place, and Mehta's San Francisco landlord hadn't thought to reschedule his apartment building's routine safety test. The alarm, screeching over the Instacart team's home-office computer speakers, was at just the right pitch to set off dogs, which could now be heard barking frantically via the microphones of employees who'd neglected to mute. Mehta was stuck. "It wasn't one of those all-hands where I could have put myself on mute," he says. "I was presenting."
Covid-19 was going to change everything, he told his staff as best he could over the cacophony, and Instacart would have to prepare for an onslaught. Within weeks, the company was going to face stress on operations greater than anything anyone had experienced. "It couldn't have been worse audio," says Nilam Ganenthiran, Instacart's president. "I guess it was prophetic."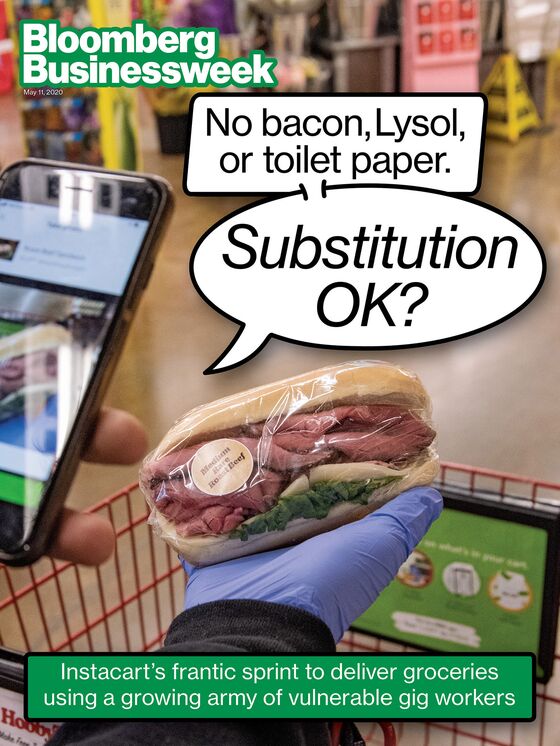 Sooner than most, Instacart saw coronavirus anxiety starting to reshape the U.S. The company charges fees for its contract workers, called "shoppers," to gather and deliver customers' orders (and the occasional substitution) from among a list of hundreds of retail grocers. By mid-February, Mehta and his team were noticing unusual behavior. Demand for canned vegetables, toilet paper, powdered milk, and Purell—not the sorts of things people are usually thinking about around Valentine's Day—spiked at warehouse stores such as Costco and Sam's Club, then at Wegmans and Safeway a week later, especially in Covid petri dishes like Seattle and New York. By then, the usual midweek drop in overall grocery demand wasn't happening.
"Every day, we would see that the volume was 20% higher than the last day," Mehta says. "In a matter of a couple of weeks, we were already ahead of our end-of-year goal. A week later, we were ahead of our 2021 goals, and a few days after that, we were ahead of our 2022 goals. And so, at a certain point, we stopped counting." The numbers looked too good to be true; they were really too true to be good. While the rest of the world was being transported into the past—quarantined at home, venturing no farther than their own neighborhoods—Instacart found itself catapulted into the future. That future was a mess.
In the handful of weeks since the fire alarm call, demand for Instacart has risen to a level investors didn't expect to see before 2025. Instacart turned a surprise, first-ever monthly profit in April ($10 million), and says it's on track to process more than $35 billion in grocery sales this year. That's not a number normally associated with an upmarket delivery service. In terms of pre-pandemic e-commerce, it's a Walmart or EBay number. "@Instacart thank you for being a lifesaver," one customer wrote on Twitter. "My husband has congestive heart failure and we have to be super careful."
It's tough to overstate how unready the company's 600-ish software engineers and 180,000 shoppers were to meet the needs of millions of new customers. The models that had helped predict which items would be in stock and how long deliveries would take proved useless. To keep things running, many staffers have logged 18-hour workdays and seven-day workweeks. Nonetheless, the service has suffered, because how could it not? Deliveries used to be easy to get in an hour; the pandemic meant it could be hours, days, or as long as two weeks. Instacart became Eventuallycart.
The pandemic has also added stress to the often-miserable working conditions of Instacart's Uber-esque contract army, which has expanded from 180,000 to 500,000 in eight weeks and, if recruiting efforts are successful, will be closer to 750,000 this summer. Shoppers say they're hard-pressed to stay 6 feet from everyone while wandering the aisles of grocery stores and have often had to work with inadequate protective gear. And, because the company classifies them as contractors rather than full-time employees, they don't get workers' compensation or traditional unemployment or health benefits, though they can now apply for Covid-19 emergency relief.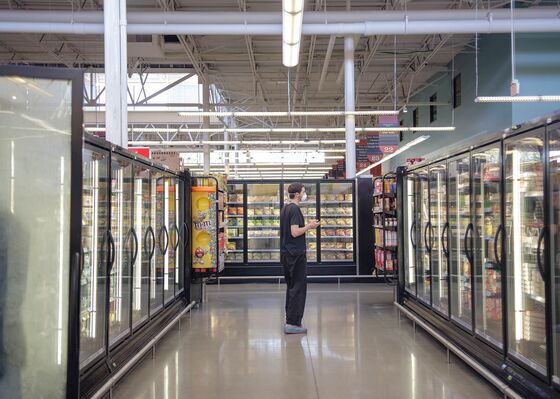 Years of tension between the company and its shoppers appear to be reaching a flashpoint now that the contractors, whom Instacart guarantees $7 to $10 an order before tips, are among the workers that governments have deemed essential. Shoppers walked off the job en masse for a day at the end of March, demanding more masks, hand sanitizer, and access to sick pay. (Although Instacart agreed to meet some of these demands, some shoppers have continued to protest by staying off the app, arguing that the company's response has remained insufficient.) Another strike, on May 1, saw shoppers join workers for Amazon.com Inc. and other companies in protest of their conditions and pay.
"Instacart has failed to protect its shoppers," says Vanessa Bain, a longtime shopper who organized the March walkout, in which she estimates thousands of her colleagues participated, and helped organize the similar-size May strike. She says the company's training and safety procedures haven't kept pace with the mass hiring. Many of the new shoppers "are people who are economically vulnerable and have been laid off," she says. "Now they're wandering aimlessly through grocery stores in the worst shopping conditions I've ever worked in."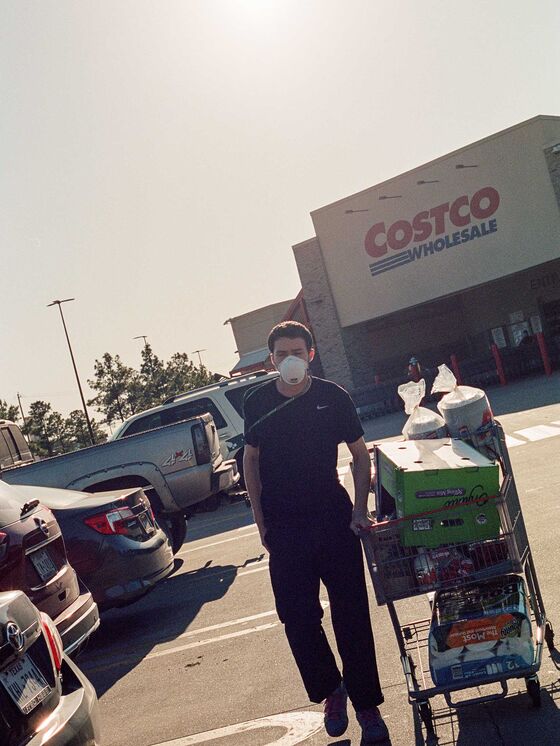 Mehta says safety is Instacart's top priority (the company says it's spending tens of millions to protect workers), shoppers want the flexibility that comes with being a contractor, and the walkout didn't materially affect its service. Across the board, though, maintaining Instacart's once-vaunted reliability appears to be its biggest challenge. For obvious reasons, it isn't nearly as good as it used to be at finding and delivering the items people want. Steady profits are still far from guaranteed, and investors are fine with that since the company looks like a key fixture of Covid-19 America. But how long will that last if customers have a faster or cheaper option, including shopping for themselves again?
Mehta, an electrical engineer and entry-level foodie, moved to San Francisco in 2010, when he was 23. He was looking to create something, if he could only figure out what. He'd grown up in Libya and Canada, where he attended the University of Waterloo. After brief stints working on phone acoustics at BlackBerry and supply chain management at Amazon, he felt he knew enough to start his own company. He experimented with more than 20 low-budget startup ideas, from a social network for lawyers to an app that let diners rate specific items on restaurant menus, but all either failed or quickly bored him. Looking at the lone Sriracha bottle in his otherwise-empty fridge one day, he grew frustrated that there weren't quick delivery options for people who, like him, lived far from supermarkets and didn't own cars.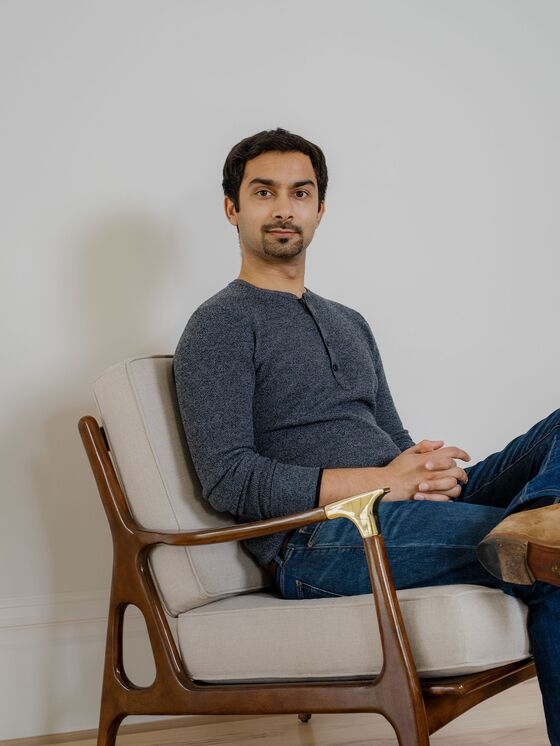 In 2012, Mehta co-founded Instacart with two other startup guys, both of whom remain managers there. At a moment when Amazon was still telling investors it didn't see a way to do same-day delivery, Instacart made headlines by promising that same-hour deliveries were in its sights.
Mehta and his co-founders convinced Silicon Valley's venture capitalists, including some who'd lost a lot of money on a grocery startup called Webvan when the dot-com bubble burst, that they'd fixed the delivery economics by offloading the risks. There would be none of the warehouses that sank Webvan with huge overhead, and the company would keep labor costs low by classifying almost all its workers as contractors, like Uber drivers. This wasn't great for the shoppers, who lack basic employment protections, but it helped Instacart secure close to $300 million in its first three years.
As it expanded across the U.S., Instacart marketed itself aggressively to customers (offering $20 off first orders) and shoppers ($50 bonus payments for quickly completing multiple orders). It also signed deals with grocery retailers to put roving assembly lines of Instacart shoppers in their stores, speeding delivery, and with companies like PepsiCo, Kraft Heinz, and General Mills to buy ads in the app. Mehta's team was losing massive amounts of money in exchange for volume, but times were flush. In early 2016 he struck a three-year deal to intermingle his operations much more closely with Whole Foods Market Inc. In exchange for the exclusive right to deliver for the upscale grocer, Instacart put dedicated baggers in Whole Foods stores. Some stores set up Instacart-only storage fridges, where shoppers could pick up deliveries, and special checkout lanes to speed up things further.
The courtship soured a year later, when Amazon acquired Whole Foods. While Amazon hadn't had much success in fresh food delivery, investors assumed it would be only a matter of time before it took control of the business and suffocated everyone in its way. Stocks of grocery chains plummeted, and Instacart, too, seemed likely collateral damage. The company's imminent demise appeared so obvious that one Instacart executive received about 200 texts of concern and condolences after the deal was announced, including one from his mom that asked, "are you ok?"
Mehta and his team say that until the coronavirus pandemic, the purchase of Whole Foods was Instacart's biggest moment of both crisis and opportunity. Supermarkets that had dismissed Whole Foods as a bougie creature comfort were suddenly terrified of being underpriced by Amazon. Over the next year, Instacart went from 200 retail partners to 350, expanded from 32,000 shoppers to 70,000, and started losing much less money. It completed its separation from Whole Foods in late 2018.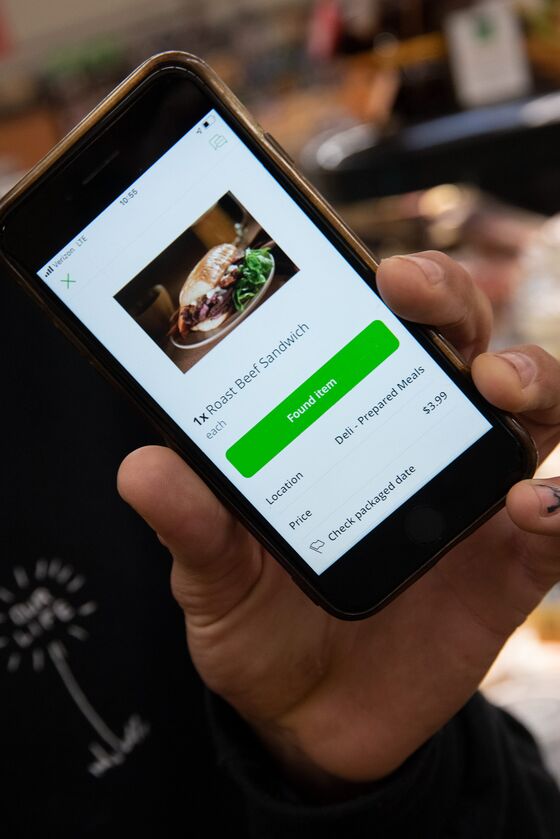 Longtime Instacart shoppers say these increased efficiencies came at their expense, as the payments for deliveries began to vary widely enough that assignments often didn't seem worth the money on offer. New app features, including an "on-demand" queue, could require shoppers to say yes to a job within seconds, before they'd had time to read the payment offer and judge whether it added up after time and other expenses. Last summer shoppers told Bloomberg Businessweek that Instacart was also hounding them to accept unsustainably low-paying deliveries with aggressive phone calls, text messages, in-app messages, and other tactics. For a time, the company also paid some shoppers less money when customers tipped them via the app, or outright pocketed the service fees customers thought their shoppers were getting. After a backlash, the company agreed to change those tipping practices—Mehta called them "misguided"—but said it wasn't forcing shoppers to take on deliveries they didn't want to do.
The bad publicity didn't follow Instacart for long. Last year, with his company valued at $7.9 billion, Mehta started telling interviewers that an initial public offering was "definitely on the horizon." Instacart was designing websites for retail partners and talking about making it easy for customers to order custom cake decorations through the app or to buy, say, every item on a recipe, including requests for certain levels of ripeness. In other words, the company was planning for a world that no longer exists.
Instacart executives had been preparing for the pandemic as early as February, a time when most Americans were still eating at restaurants, watching sports, and never considering letting their toddlers give them a haircut. But that was still far too little time to adequately corona-proof Instacart's most basic services for the needs of its suddenly captive audience.
Job One was keeping the website online. Instead of musing idly about recipe integration, the members of Instacart's engineering team found themselves pushed to their limits simply maintaining the site while traffic was doubling every week. The team quintupled server capacity using, awkwardly enough, Amazon Web Services, and programmed some added flexibility into the system in case of emergency. When stressed, the site can now turn off features such as autocorrect or delay notifications. (Demand is so high that it's no longer sending email promotions aimed at attracting new customers, which keeps bandwidth down a bit, too.) Instacart has suffered some brief service interruptions, including a 20-minute freeze on new orders in March, but never the full system failure that engineers call a "hard down."