The Indian Airline on a $10 Billion Pandemic Shopping Spree
IndiGo is doing something few of its peers would risk right now.
(Bloomberg Businessweek) -- The airlines have seen more than their share of casualties during the pandemic, as travel stopped and carriers' finances nose-dived. That's forced many survivors to concentrate on cutting costs, trimming payrolls, and walking away from aircraft orders, but IndiGo, the airline operated by InterGlobe Aviation Ltd., is doing something few of its peers would risk right now: going shopping.
Since taking to the skies in 2006, no-frills IndiGo has grown to control more than half of all local traffic in India, consistently making money in the process. It's betting it can bounce back stronger once the virus is tamed and ordering billions of dollars of equipment to be delivered after the current crisis.
The airline is in talks with Pratt & Whitney and CFM International, a joint venture of General Electric and France's Safran, to provide engines to power about 150 new Airbus A320neo jets, according to people familiar with the matter, who asked not to be identified because the negotiations are private. Based on the size of IndiGo's last engine order—a $20 billion transaction with CFM covering 280 planes that was the largest engine order ever—the agreement could be worth about $10.7 billion, including service, repair, and maintenance.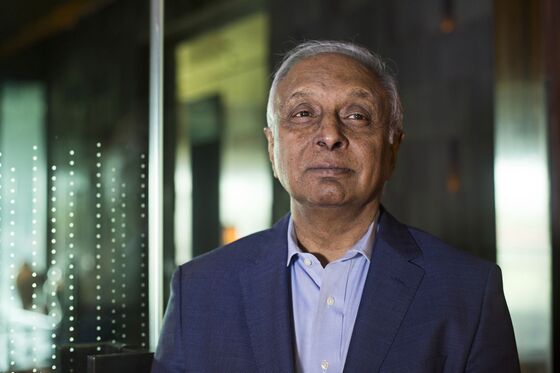 Such bold and big wagers have been the hallmark of IndiGo since 2005, when the little-known upstart surprised the aviation world by placing a $6 billion order for 100 Airbus jets. Booking such a huge purchase ensured that IndiGo got not only big discounts on the sticker price but also favorable terms on service and maintenance for years to come. While the Indian market exploded as the nation's emerging middle class began flying for the first time, IndiGo kept on enlarging subsequent orders, including deals for 180 planes in 2011, followed by an additional 250 in 2015, and most recently for 300 more Airbus jets in October 2019.
After a nationwide lockdown to curb the virus's spread halted all its flights for two months earlier this year, IndiGo returned to the skies with a fresh marketing campaign—"Lean Clean Flying Machine"—to showcase efficiency and safety to passengers wary of getting back on planes. It worked, and by September, IndiGo's market share zoomed to 57.5%, up from 48.2% a year earlier.
Chief Executive Officer Ronojoy Dutta says the worst is behind the industry. "The good news is, given the last four, five months of experience, all those really bad scenarios are off the table," he told analysts in October. "Things won't get great quickly, but things are definitely not as bad as we might have feared back in March, so all that gives us room for some optimism."
IndiGo's success has been the exception in India, which had been the world's fastest-growing major air travel market before traffic started to slow last year and then was put on hold because of the virus. State-run Air India Ltd., kept alive with a taxpayer-funded bailout, has consistently lost money since 2005, when a slew of budget carriers entered the market. Kingfisher Airlines Ltd., once the second-largest domestic carrier, went belly up in 2012. Jet Airways India Ltd., which had drawn a major investment from Abu Dhabi's Etihad Airways PJSC, hasn't flown since April 2019. Singapore Airlines Ltd. and Malaysia's AirAsia Group Bhd have set up local affiliates, but neither has ever made money in India's hotly competitive skies.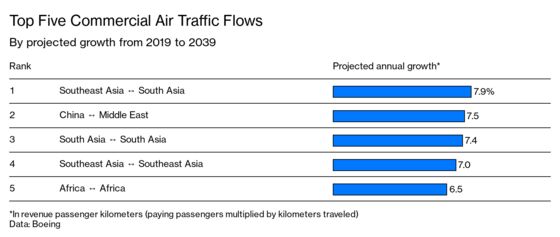 One reason for the financial turmoil: the country's notoriously low fares. Base fares can sometimes be as low as 2¢, with carriers selling tickets below cost to woo first-time flyers away from trains and buses. To withstand the fare-cutting fray, IndiGo has tried to introduce service on routes where it can have a monopoly, while adding multiple frequencies to established routes—attracting flyers willing to pay for a choice of flight times. IndiGo has won a following by providing on-time service while charging for frills such as meals, luggage, and extra legroom. It also pioneered the sale-leaseback model in India, allowing it to continually offer a modern fuel-efficient fleet.
IndiGo's success boils down to "a clear and ambitious blueprint and business plan," says Sanjiv Kapoor, an aviation veteran who's held management positions at IndiGo rivals SpiceJet Ltd. and Vistara, the Singapore Airlines affiliate. He credits the company's management for maintaining a "laser-like focus" on operations while steadily bagging fantastic aircraft deals.
That success has attracted suitors, as well. Akbar Al Baker, CEO of Qatar Airways, has repeatedly expressed interest in buying as much as 49% of IndiGo, the maximum share Indian regulators allow a foreign airline to control. He's held talks with IndiGo since 2015, but the upstart has resisted a matchup. Qatar also tried to buy a stake when IndiGo went public later that year but didn't have enough time to obtain approvals. Qatar Airways now plans to start a local carrier in India on its own.
The timing of a full market revival remains uncertain. Indian air traffic is set to fall to as low as 50 million passengers this fiscal year (the period from April 1 to the following March 31 for India's airlines), down from more than 200 million last year, estimates researcher CAPA Centre for Aviation in Sydney. Discretionary domestic travel has "evaporated and [is] unlikely to return until the pandemic is under greater control or deployment of a vaccine is widespread," CAPA says.
But though IndiGo isn't immune to the current challenges—it's had to cut costs, fire staff, and temporarily reduce schedules—it remains relatively flush, with $2.4 billion in cash, and hasn't asked for major adjustments to its aircraft deliveries. That should strengthen its relationships with plane makers and leasing companies.
"In a time like this, all suppliers and stakeholders will be placing bets on who they expect will survive and emerge stronger than the competition after the pandemic is over," Kapoor says. "I expect they will be willing to do very attractive win-win long-term deals to secure the business of the winners rather than increase risk and exposure to those unlikely to survive or who have been constantly late or delinquent in payments even before the pandemic."
 
Read next: China Isn't Letting Up on Lockdowns to Crush Coronavirus
Get Your
Daily Newsletter
Get market moving news, top news & compelling perspectives
---