Indigenous Groups Are Finally Getting a Seat at Tourism's Table
(Bloomberg Businessweek) -- For the first time, the 12-member board of directors of the Hawaii Tourism Authority is majority-led by Native Hawaiians.
This may not sound like a big deal, but it's transformative. After two years of chaos from the pandemic, during which the state seesawed from overtourism that strained resources to strict closures that rattled its economy, Hawaii is looking for a new travel status quo. The old way of doing things was to create illusions of paradise for visitors, but in many ways it was hell for Hawaiians.
"Our nature and people were seen as Disneyland attractions for too long," says Clifford Nae'ole, cultural adviser for the Ritz-Carlton Maui, Kapalua and a past president of the Native Hawaiian Hospitality Association. Picture sacred burial sites covered in beach loungers or tourists harassing endangered monk seals to snap photos.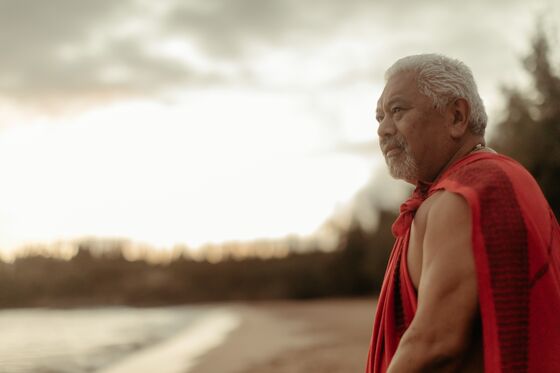 The Hawaii Tourism Authority is taking particular aim at facile representations of Native Hawaiian culture that are considered integral to a visit to the state, such as the luau and even those ubiquitous leis, which use orchids imported from Southeast Asia because they're inexpensive. The tentpoles of the typical Hawaii honeymoon may bring in dollars, but they also perpetuate generations of cultural exploitation.
To address that, the authority has released a six-year, four-pillar plan that overhauls the way the state will consider sustainability, cultural attractions, community enrichment, and how vacations are marketed.
Change is afoot in Australia as well, where a reconciliation action plan is under way between the country's tourism board and Aboriginal and Torres Strait Islander peoples—an initiative to make Indigenous tourism experiences a part of any Australian itinerary. That's also true in Canada, where First Nations-owned tourism businesses have become central to the way the country markets itself. So far, Canada has established its Indigenous Tourism Association, developed a toolkit to help First Nations-owned travel businesses digitize and market their products, and created an attractive website that makes these experiences easy for travelers to find and book.
"Today nuances are everything to the travel industry, and only people who are local to these places can understand how to sell their own culture," says Lebawit Lily Girma, an adviser to the Impact Travel Alliance and reporter at travel news site Skift. The sharp rise of the conscious consumer, she adds, will deepen the reward for groups who do that work.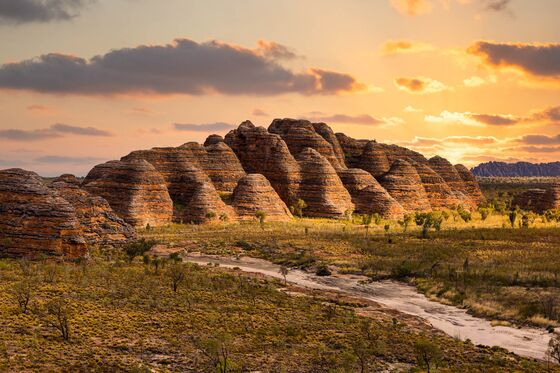 In the U.S., so far roughly a dozen destination marketing organizations, or DMOs, have joined Hawaii in filling their ranks with Black, Indigenous, and people of color (Bipoc) representing their communities, including Explore Charleston and Travel Oregon. Visit Boston created a 1.6-mile-long Black Heritage Trail that connects significant historic sites in a way that's akin to the city's famous Freedom Trail. It's also promoting the city's Black and Latino life, both in the 19th century and modern day, with a new website that contains directories of Black- and Latino-owned businesses, sites of cultural significance to Black Bostonians, and guides to the city's Latin Quarter in Jamaica Plain.
All of these destinations are pivoting toward what industry insiders are calling "anticolonial travel," which puts diverse groups of people whose history and culture are inextricably tied to a place in charge of telling its stories—rather than just White tour guides and White-run corporations. While it's mostly happening behind the scenes, the effects are already tangible, whether it's reshaping plantation tours in the American South by focusing on the perspective of enslaved people or learning about the role salmon played in tribal history on a food tour of the Pacific Northwest.
Across the country, the movement is building a groundswell of support. A new organization called Tourism Diversity Matters aims to be a one-stop shop for ensuring these communities are integral to the travel industry, pushing for apprenticeships and workforce development, new standards for tourism marketing, and research about how diversity affects the market as a whole. It's earning the buy-in of tourism boards, travel marketers, and large companies such as MGM Resorts International, as well as the U.S. Travel Association—the national nonprofit representing all components of the industry. "That collaboration alone could bring about great change," Girma says.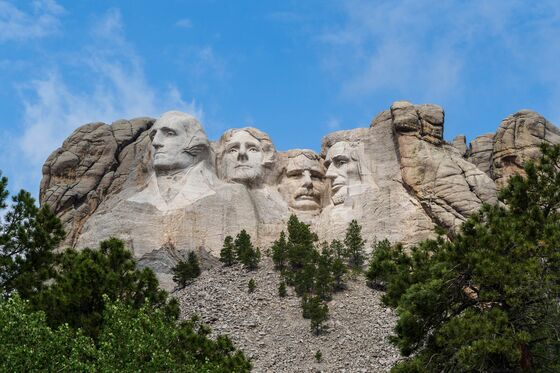 Tour operator Intrepid Travel, for instance, used anticolonialist principles to inform 38 new trips for 2022 focused on understanding great American places—including Mount Rushmore, Badlands National Park, and the Oregon coast—through the shared experiences of Indigenous guides representing, among others, the Crow Nation and Lakota tribes in Montana, Wyoming, and the Dakotas. Trips in the latter region combine visits to Yellowstone with stops at Little Bighorn Battlefield National Monument for an intimate tour that provides a Crow perspective on the most famous clash between the U.S. Army and Native tribes, commonly recorded in history books as Custer's Last Stand.
"The interest so far has been great," says Intrepid Chief Executive Officer James Thornton, adding that families with teens and college-educated singles in their 30s and 40s have been core demographics among early bookings.
Richard Launder, director of the Travel Corp., an umbrella for 40 brands including Trafalgar Tours, Insight Vacations, and Destination America, the latter of which he serves as president, didn't realize until 2020 that he had no Black tour group leaders for its many U.S. trips. It was then that the Black Lives Matter movement made him take a hard look at how his company was presenting the American South.
Not only did he make some hires to fill a gap that he recognized "was not OK," but he also formed a partnership with nonprofit Tourism Cares to fund a nascent hospitality school. The Pathways Project was started to develop Bipoc guides and travel entrepreneurs—people to create local experiences in the destinations Launder's companies explore—and is now training its first cohort. In 2022 these new guides will help Trafalgar offer tours exploring the civil rights trail across nine cities from Memphis to Atlanta, along with music-centric tours of the South incorporating Black and American Indian history.
"It takes time, baby steps, to make sure diverse stories are told and heard," says Leon Burnette, a veteran Black tour guide of the American South who founded the Media Arts Institute of Alabama and now runs the Pathways Project. "We plan on making progress one person at a time. I want to get it to the point where the industry takes this as a given."