Everything You Need to Know to Master Working From Anywhere
(Bloomberg Businessweek) -- "My rule of thumb is to create environments that support the body in five or six different positions," says body-conscious design expert Galen Cranz, professor emerita at the University of California at Berkeley and principal at Cranz Consulting. Start with two body positions at each office (four total): At home you can't go wrong with "perching," which is seating your rear on the edge of a bar-height stool with your weight on your legs. If your in-office setup is a typical desk and chair, add a standing option.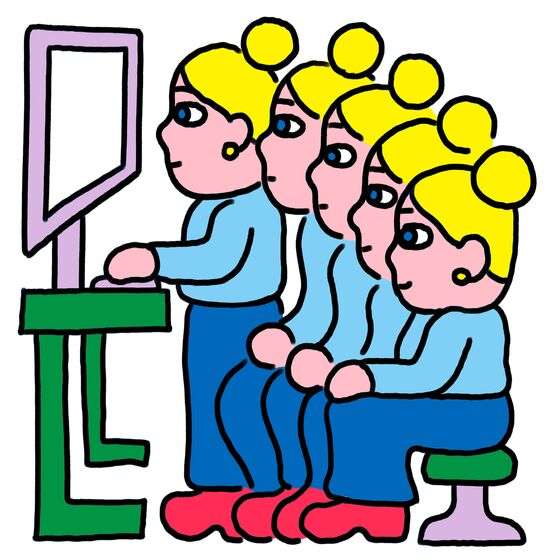 Children, pets, phones, and neighbors all shift your focus away from work. "Invest in noise-canceling headphones—they allow you to work undistracted," says Tal Shelef, co-founder of Canadian condominium and townhouse database CondoWizard.ca.
Your bag is now more important than your office
Laptops are the epicenter of hybrid offices, and nothing trashes a workday like a forgotten cord. Your bag should include a kit that allows you to seamlessly transition and work anywhere in a pinch. This will save you grief, says organizational consultant Carrie Collins, chief executive organizer of H.O.W. Highly Organized Woman. Consider including all connection cords and dongles, a charger with a few ports, a 3-in-1 cable, headphones, a phone earpiece, and a multiport battery big enough to fully recharge your laptop, phone, and tablet.
Legal pads and notebooks aren't hybrid-appropriate. "I simplified my notebooks and invested in an amazing digital tablet that writes like a notepad but saves my notes and information like a laptop, and lets me upload drawings," says Thomas Drew, co-founder of Black-owned wellness company 1And1 Life.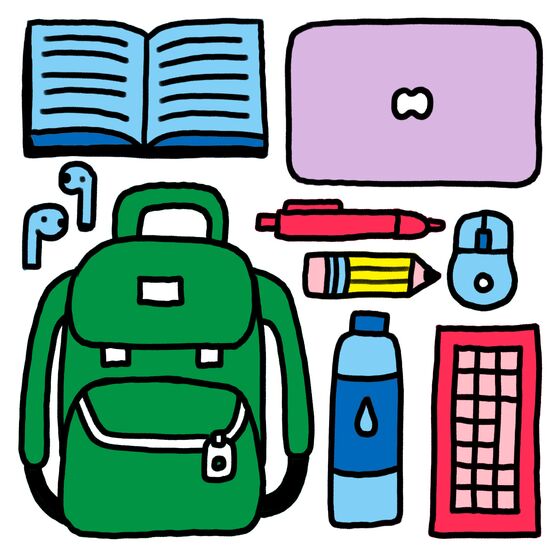 To duplicate or not to duplicate?
Some executives re-create their office setup at home for efficiency and psychological cuing. "I duplicated my workspaces so that it is easy to switch into 'work mode' wherever I am," says Gabriel Dungan, CEO of Charlotte-based bedding company ViscoSoft. Others cringe at the idea. "Create a space that brings out the best in you," says Kunal Sawhney, CEO of finance news company Kalkine Media. "It's OK and even rewarding to create a space of one's own, something you may not be able to attempt in an office."
Ask yourself what environment fuels your best work and well-being. "Think about what would make you feel motivated and energized," says Navarre Trousselot, CEO of finance portfolio tracker Navexa. "Is that a very bright corner with lots of paints and colorful items? Or modern industrial style that reminds you of traditional offices?" Add books or photographs that inspire you.
Go big on home audiovisual gear
Your conferencing equipment needs to be top-notch. Why? In a conference room, a glitchy mic is shrugged off; at home it suggests unprofessionalism. Invest in great lighting, quality cameras and microphones, and a sharp-looking background.
In a family home, consider disappearing desks. "I invested in a simple folding table, laptop stand, and Bluetooth keyboard," says Alison French, mother of three and CEO of Emerged, a health-care software-as-a-service company.
Don't organize around tasks. Plan to do almost all tasks at both locations. This will avoid a semi-catastrophe when you unexpectedly can't get from one to the other.
Beverages matter. Set up your favorite coffee maker or espresso machine or tea gear nearby, along with go-to mugs.
Put your home desk adjacent to a window. In-office desks typically face the door, but at home, working by a window makes the space feel larger and more alive, while adding visual variety, natural light, and a built-in respite from screen eyestrain.