How Do The Leading Flying Taxi Companies Compare?
(Bloomberg Businessweek) -- Flying taxis are coming, sooner than many think. A couple dozen startups, promising quieter and safer rides than in helicopters, have resulted in a crowded industry, backed by billions of dollars in investments and SPAC deals. So far, results have been mixed. Here are seven leaders.
Founded: 2018 by Brett Adcock and Adam Goldstein
Range: 60 miles
Passenger capacity: 4+pilot
Top speed: 150 mph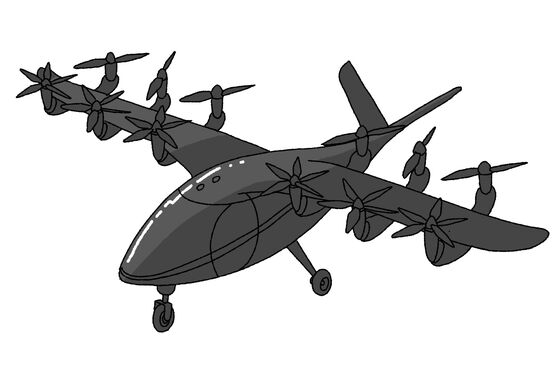 Archer says its prototype electric Maker aircraft completed a first hover test flight on Dec. 16. The Palo Alto-based company plans extensive flight tests of the two-seater this year as it continues working to develop a four-seat version. It aims to obtain U.S. certification in 2024. — Justin Bachman
Founded: 2017 by Kyle Clark
Range: 250 miles
Passenger capacity: 5+pilot; 1,400 pounds
Top speed: N/A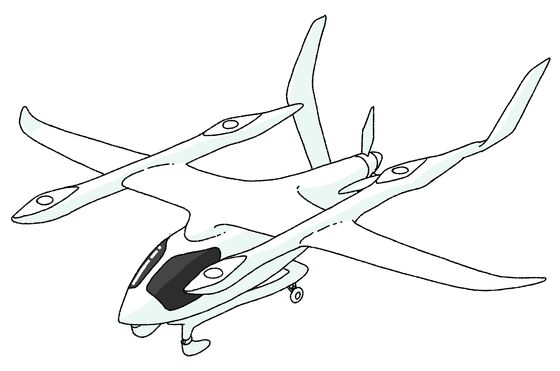 Burlington, Vt.-based Beta, whose investors include Fidelity and Amazon.com, intends to deliver first to the U.S. Air Force and then begin commercial shipments. United Parcel Service has ordered a cargo version of the electric eVTOL that it plans to use to shuttle packages between sorting hubs. —Thomas Black
Founded: 2017 by Embraer SA
Range: 70 miles
Passenger capacity: 4+pilot
Top speed: 130 mph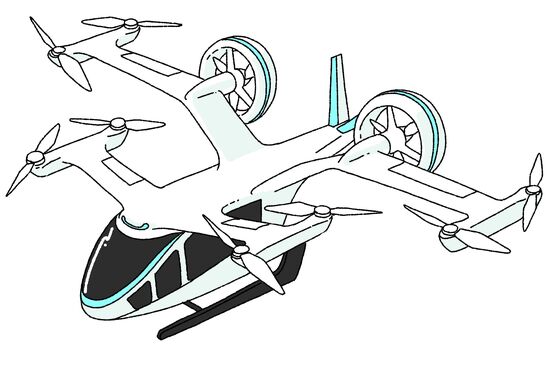 Eve, spun out of Brazilian aircraft maker Embraer in 2020, has eVTOL orders from 17 customers for 1,735 aircraft valued at $5.2 billion. Embraer in December agreed to merge the urban air mobility business with a special purpose acquisition company and plans to list shares publicly this year. It expects to gain FAA certification in 2025 and begin deliveries in 2026. —T.B.
Founded: 2009 by JoeBen Bevirt
Range: 150 miles
Passenger capacity: 4+pilot
Top speed: 200 mph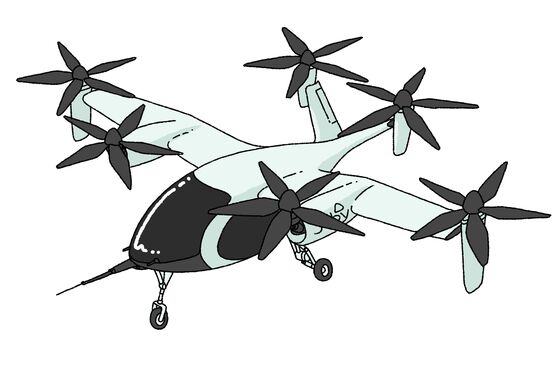 Joby's first production aircraft is slated to roll off its California assembly line in 2022. The company aims to become a certified Part 135 aircraft operator this year, then get the regulatory permits to make and fly its aircraft. It plans to begin commercial passenger service in 2024. —J.B.
Founded: 2015 by Daniel Wiegand (CEO), Sebastian Born, Matthias Meiner, and Patrick Nathen
Range: 155 miles
Passenger capacity: 6+pilot
Top speed: 186 mph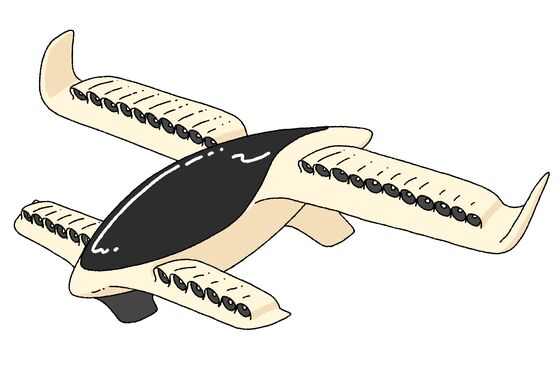 Lilium, which uses mini jet engines rather than propellers, has a deal to build a flying-taxi network for Brazilian carrier Azul. Aerospace veterans on its board include ex-Airbus CEO Tom Enders. The company, based in Wessling, Germany, moved to a seven-seat design (from five) last year and aims to start service in 2024. — Charlotte Ryan
Founded: 2016 by Stephen Fitzpatrick
Range: 100 miles
Passenger capacity: 4+pilot
Top speed: 200 mph
Bristol, U.K.-based Vertical has taken more than 1,300 tentative orders for a model designed to whisk passengers to local airports. The startup's first VA-X4 craft has yet to become airborne but is expected to hit that milestone sometime in the first half of 2022. —Christopher Jasper
Founded: 2011 by Alexander Zosel and Stephan Wolf
Range: 22 miles
Passenger capacity: 2
Top speed: 68 mph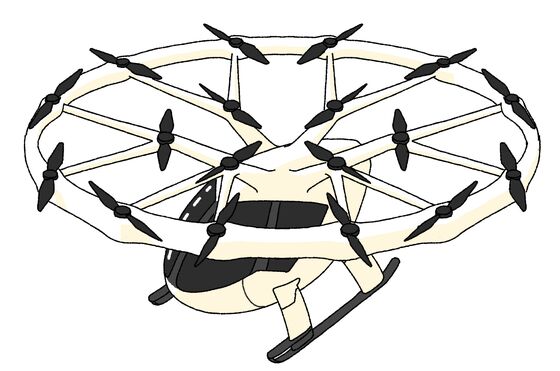 Volocopter claims it will be the first to introduce sustainable air mobility and affordable air taxi service to megacities worldwide. The Bruchsal, Germany-based company's eVTOLs have performed public demo flights in Dubai, Las Vegas, Singapore, and other cities. A commercial debut is anticipated in the next two years. —William Wilkes