Worker-Owned Businesses Are Having a Moment
Worker-Owned Businesses Are Having a Moment
(Bloomberg Businessweek) -- At a small table in an empty retail storefront in Baltimore, Nicole Foster pores over blueprints with her husband, Dwight Campbell, and architect Evan Wivell. For years, Foster and Campbell had made plant-based ice cream from scratch for their lactose-intolerant children. It turned out the public liked it, too. Could Cajou Creamery squeeze a production space and a cafe into 700 square feet? The architect was doing his best. "I spent some time in Rome in college," Wivell says. "Tight cafes with three or four seats. That's the inspiration—that and the scarcity of space you have."
Sunlight reflects off the windows of a nearby vacant building to illuminate the blueprints. Baltimore is perennially on the cusp of revival, and Foster and Campbell left the Washington, D.C., area to come here in August 2018, lured by a thriving food scene in a majority Black city with an eager sense of community. With Cajou Creamery, the couple is hoping to build more than a business. A former criminal defense attorney, Foster never forgot the obstacles people faced after incarceration. She wants to hire returning citizens. "If we rise, we want to rise with others," she says.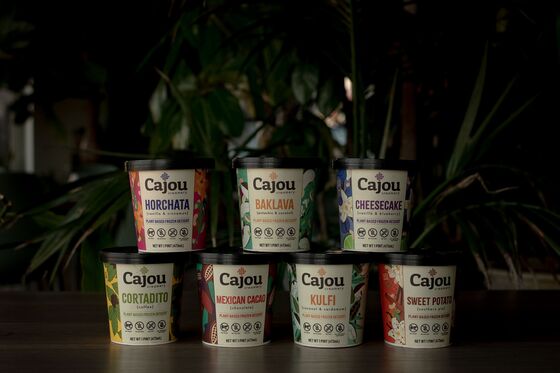 Rising with others could ultimately mean rethinking how the business will raise money and distribute profits—and even who makes decisions. Foster and Campbell have been talking with the Baltimore Roundtable for Economic Democracy, or BRED, which provides financing and technical assistance to nascent worker-owned cooperatives. In these businesses, employees have both equity and a say in corporate governance.
In some ways, co-ops seem made for times like these. In July, when the couple was meeting with the architect, the coronavirus had frozen the global economy, and life was especially precarious for people working for small businesses. Employee co-ops could give workers a voice in the face of mass layoffs and dire health risks on the job. But because it's such an unusual business model, it's also a tough way to do a startup under stress. Foster and Campbell would spend the fall and winter trying to figure out how far down the co-op road they wanted to go. "We know that we're dedicated to ensuring that our workers have an equal share," Foster says. "But at the same time, we want to protect what we've created."
If you want to launch a co-op, Baltimore may be one of the best places in the U.S. to do it. There's a small but sturdy network of worker co-ops in Baltimore that have garnered national attention. Among the most successful is Red Emma's Bookstore Coffeehouse, where BRED Executive Director Kate Khatib is a worker-owner. (When the author of this story published a book in 2019, Red Emma's hosted a public discussion of it.) Red Emma's strives for maximum democracy, making decisions by consensus and giving each employee one ownership share and one vote. However, the model takes many forms. Some cooperatives have chief executive officers and division managers; a worker-owner's "one vote" can be limited to their representation on the board. What's essential, says Khatib, is that workers at the lowest level of the organization are represented at the highest level of governance. "Co-ops will almost always choose the path with the most security for their workers," she says.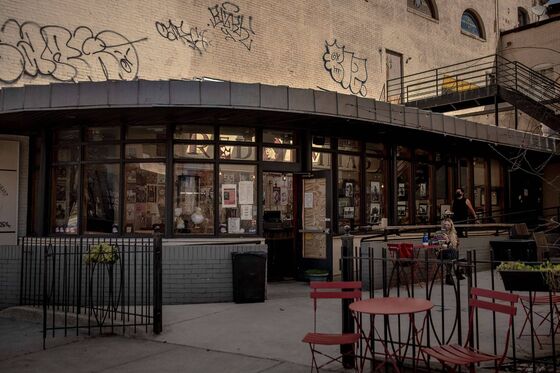 In March 2020, worker-owners at Red Emma's decided that they couldn't stay open and keep customers or themselves safe during a pandemic, Khatib says. They shut down and furloughed themselves. The co-op applied successfully for a Paycheck Protection Program loan, an Economic Injury Disaster Loan, and some emergency grants from local and state government. By May it had brought several workers back on payroll, and in June they went online with a "general store" featuring Cajou Creamery and other local businesses. In September, the cafe opened its outdoor seating, which brought back more staff. Worker-owners voted on all of these decisions.
Despite a reputation for endless meetings, some cooperatives across the U.S. have proved nimble. Take the Island Employee Cooperative on Maine's Deer Isle (population 3,000), which bought three stores from their retiring owners in 2014. The stores are meant to provide everything residents need without having to leave the island. "We understood immediately that we had to keep the doors open," says Chief Operating Officer Benjamin Pitts. In March, the board of directors voted to vest emergency decision-making power in Pitts and Les Weed, the CFO and acting CEO. "That helped give us a little bit better reaction speed," Pitts says.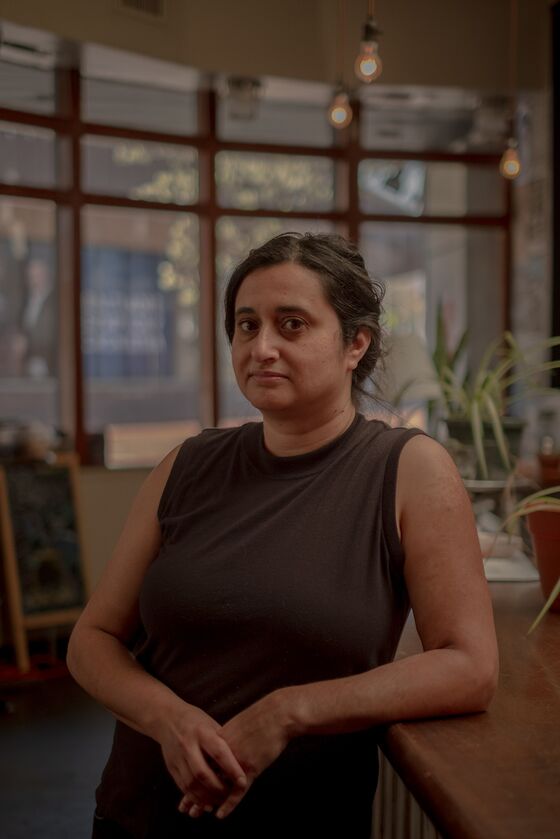 Whatever their internal dynamics, cooperatives still face difficulties when they go out to secure financing. "We went to a bank we'd had a relationship with for a long time and said, 'We're expanding, and we need a $100,000 loan,'" Khatib says. "They said, 'Cool, who's the personal guarantor?' It doesn't work that way: We have 12 equal owners." So the proponents of democratic workplaces have had to set up an alternative financing system.
BRED offers co-ops "non-extractive" loans in which debt service doesn't begin right away. Project officer Emily Lerman says she helps borrowers identify a point when they can start repayment as a percentage of net profits—a percentage that leaves the business sufficient working capital. "Your loan repayments should never be at the expense of the business's success," she says.
It's known as "patient capital" in the world of co-op finance. Lerman has spent a year and a half developing a relationship with Foster and Campbell as they work toward a loan. Where does that kind of patient money come from? BRED has loaned $3 million so far, all of it from Seed Commons, a network of funds looking to invest in co-ops. Khatib helped start it after her experience trying to get the bank loan. The funders include foundations, some government sources, and individual philanthropists. These so-called impact investors are "looking for places that can hold their savings and use it to build a more just economy," says Brendan Martin, co-director of Seed Commons.
Part of the idea is to work a little bit like Wall Street, pooling the money into a diversified loan portfolio. "If you're one company looking to borrow money, you better have a house or something" to put up as collateral, says Martin, who worked on Wall Street in the early 2000s and later participated in Occupy Wall Street. "If you can say, 'You're not investing in a business, you're investing in a fund that has a thousand businesses underlying it,' then you've got a shot."
When borrowers share profits with Seed Commons, it passes about half along to investors. However, investors have no stake in how the companies are run. "For a co-op to really function and be successful, it is imperative that decision-making power is held in the hands of people impacted by those decisions," says Khatib.
Public policy can also give cooperatives a leg up. At the local level, New York City started its Worker Cooperative Business Development Initiative in 2014. U.S. Federation of Worker Cooperatives Executive Director Esteban Kelly says that helped the city go from fewer than two dozen worker cooperatives to having the most in the nation: more than 130 as of spring 2020. The city recently called worker ownership a "resilience strategy" for struggling business owners, and during the pandemic the city launched programs to help them sell their businesses to their workers.
Researcher Shannon Rieger has identified national-level policies that could boost the cooperative sector. In a report for the Century Foundation, Rieger says Italy provides a model, with the government backing a pair of financial companies that help fund worker buyouts. Italian workers have the right of first refusal to buy an employer's business and can use unemployment benefits as capital to start co-ops. Rieger also suggests letting American co-ops access tax breaks that companies with employee stock ownership plans already receive. ESOPs share equity with workers but generally don't offer them the same level of control. "Every person I've talked to about worker cooperatives is on board with them once they hear about them," she says. "I really do think that's the critical part of all of this: just getting the word out. Then policy change can come from there."
About 25 new co-op firms emerge each year, with a growing number of those—now a quarter of them—having converted from some other form of ownership, according to the U.S. Federation of Worker Cooperatives. There are more than 400 worker cooperatives in the U.S. According to Kelly, the sector's workforce is more than 60% people of color and nearly two-thirds women. "We used to say that co-ops were a way to opt out of the economy—now it's a way to opt in," he says. But the pandemic threatens that progress. Business ownership was already lower among Black Americans, and Black-owned businesses have suffered the most under Covid-19.
John Pencavel, a Stanford professor emeritus of economics who has studied cooperatives for three decades, says workers sometimes overvalue their expertise in the production process when they decide they can take over as owners. "Occasionally they are right, but more often they are wrong, and those other aspects of running a business turn out to be not so straightforward, and the co-op collapses," he says.
Even so, Pencavel sees advantages in co-ops. He points to a study finding that countries with high rates of worker cooperatives had higher measures of trust in their societies. Some political scientists, he says, see workplace democracy "as a way to improve political democracy in developing the skills necessary to run a decent democratic open society."
A quarter of the way into 2021, Cajou Creamery is finalizing a loan from BRED, and Foster hopes to open the downtown space later this spring. Foster and Campbell are now sketching out a three-tiered model for sharing equity, governance, and profits. After a certain amount of time, workers would become eligible for leadership opportunities and a percentage of profits. After some time at that level, they could become worker-owners. Foster and Campbell intend to make decision-making democratic, but as founders they want to control decisions about their product. Foster is as optimistic as ever about what she and her husband can build in Baltimore as it emerges from the pandemic. "We have built a really strong community, and the community supported us in ways we never thought imaginable when we moved here," she says.
 
Read next: Should Businesses Force Employees to Get Covid Vaccine? Advice From a Lawyer