'Last Hired, First Fired': Seven People Who Lost Work in the Virus Recession
Minorities And Less Skilled Workers See A Decade's Job Gains Evaporate
07 May 2020, 1:30 PM IST
(Bloomberg Businessweek) -- The U.S. is in the midst of an historic crisis that's turned back the clock on more than a decade's worth of labor market gains for workers across several demographics. Figures due Friday are expected to show the national jobless rate surged in April to 14.7%, the highest in monthly data going back to the 1940s.
Unemployment rates for black Americans and Hispanics fell to historic lows during a record-long economic expansion that saw the overall jobless rate drop to a half-century low. Women entered the labor market at an increasingly high pace, and as of December they made up the majority of payroll employment. Also, wage growth picked up across the board.
Faced with a shortage of workers, many employers made accommodations to fill openings. Former prisoners got job offers, drug tests were waived, schedules became more flexible, and training became part of the job rather than a prerequisite.
It's too soon to say how many of these labor market milestones will stand after the waves of layoffs subside; more than 33 million people have lost their jobs in the past seven weeks. Yet it's difficult to be optimistic. Historically, minority workers have been penalized by a "last hired, first fired" dynamic that has limited their ability to notch up wage gains. New college graduates will likely struggle for a foothold in the job market, as did those during the Great Recession.
Here we introduce you to seven Americans who recently lost work. Each is representative of a cohort whose fortunes improved over the course of the last decade.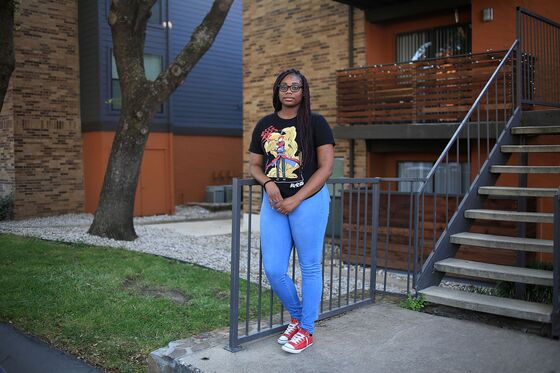 Senae Dillard was laid off in March from a job she had started just two weeks earlier. The Dallas-area resident was employed at a health-care services company, where she coordinated appointments and travel for patients scheduled for elective surgery.
"If you had told me I was going to be out of a job, Covid-related or not, I would have said: 'no way, I just started,'" says the 29-year-old. "I never thought in a million years it would happen to me—but it can happen to anyone."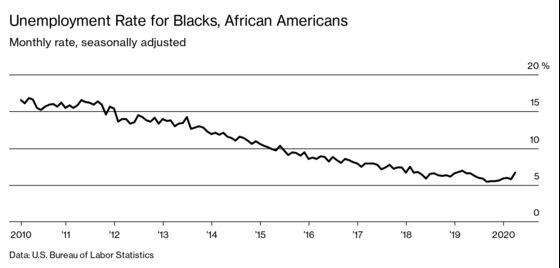 Dillard was among the millions of black Americans who found new employment opportunities in recent years, pushing the unemployment rate for that category down to an all-time low of 5.4% in August 2019.
She's now receiving weekly unemployment checks, which—thanks to the Coronavirus Aid, Relief, and Economic Security (Cares) Act Congress, approved in March—add up to more than her monthly pay. Getting her claim filed took some doing, though. "I applied for unemployment the day I got laid off," she says. "I called their hotline and was getting a busy signal. Over three weeks, I probably called 500 to 600 times."
Dillard says her main worry these days is that she's among the 28 million Americans without health insurance. "I try to avoid going out as much as possible to avoid getting sick because I worry about not getting good treatment. I've seen stories about black women in particular not being taken seriously or being turned away when they go to the hospital."
She isn't planning on returning to a normal routine until there's a Covid-19 vaccine: "They can open up anything they want to, but the fear of the virus is what keeps people from going outside."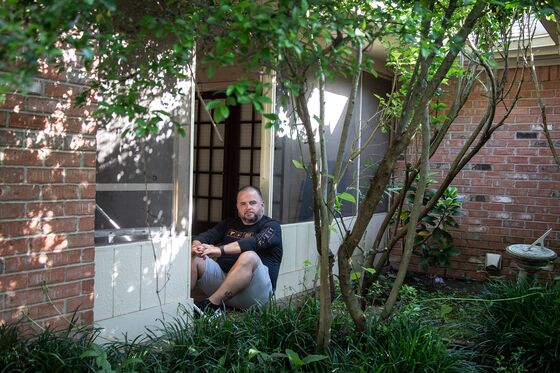 Blake Mitchamore worked for a logistics company for the past two years, scheduling and providing customer service to clients. He moved with the job to Moore, Okla., at the beginning of the year. At the end of March he figured out he was getting fired when he noticed the company had cashed out his vacation pay.
"I was not expecting it," says the 38-year-old, who's been in the transportation business for 15 years. "It's what I've always done." Logistics was a high-growth sector with perennial worker shortages, so the pay was good, he says.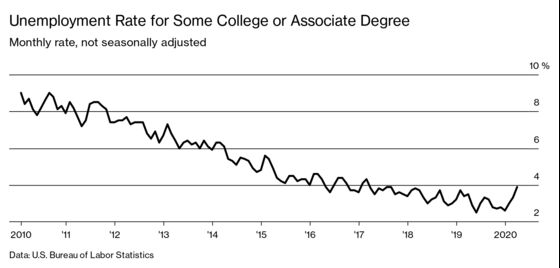 One of the anomalies of the recent expansion was that workers without college degrees actually saw a faster pace of wage gains than recent graduates. "I've done fairly well for myself without a degree," Mitchamore says. He says he's considered going back to school but isn't certain he'd earn back the investment.
He filed for unemployment, but his estimated entitlement came back at $0. He can't figure out why, since no one at the inundated state benefits office picks up the phone. So he's living off some severance and the federal government's $1,200 stimulus check. Without jobless benefits, "things can only go on so long like this," he says.
Mitchamore says he's desperate to get back to work, despite the health risk: "I would be prepared to go back—lockdown or not—because I have to."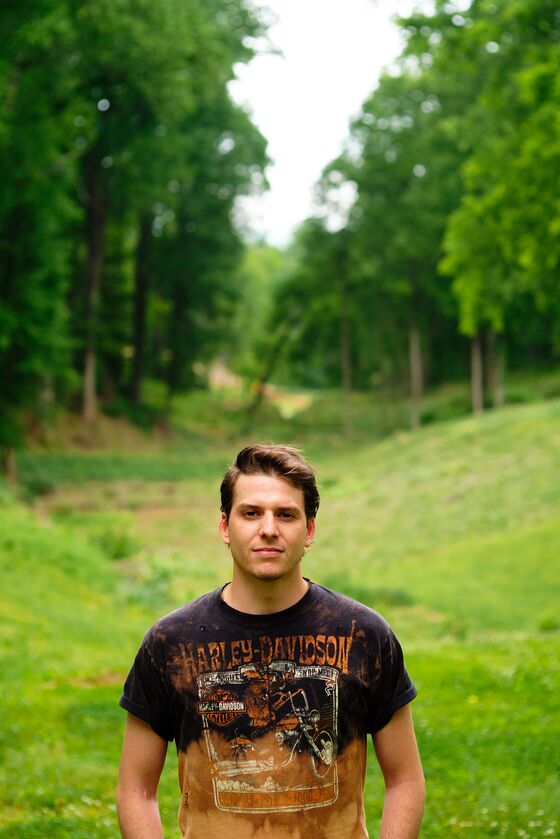 "I felt like I was on my way to making it," says Maxwell Rogan, about a month after being laid off over a Zoom call. The 26-year-old Brooklyn, N.Y., resident had imagined he'd grow along with his company, a startup that sold staffing software to restaurants, eventually gaining equity: "I saw myself becoming a manager in six months."
He'd started as a salesperson there about a year ago, leading the expansion into a new region and making just under $50,000 a year plus commission. It was a big step up from washing dishes at a restaurant less than a decade earlier, or organizing rafting trips just five years ago.
As the economy improved over the course of the past decade, people like Rogan were able to leave lower-paying jobs for better opportunities. The so-called quits rate, or the rate of Americans exiting employment of their own will, reached a 17-year high in January of last year, doubling from the depths of the last recession. The share of workers with a college education—particularly a bachelor's or advanced degree, like Rogan—also rose quickly. Until 2012, most workers only completed high school; since then, most have an associate degree or some college experience.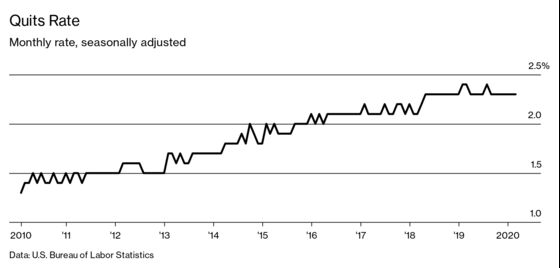 Rogan says the rewards of his old job went beyond pay: "There was health insurance, we had biweekly happy hours, it was a great culture." Now "it feels like everything is collapsing at once." He adds, "I was lucky enough to have some savings. I didn't file taxes for last year, so I didn't get the $1,200 stimulus check. I'm mostly trying to make food at home and stretch my dollars. I'm eating a lot of tuna fish and beans."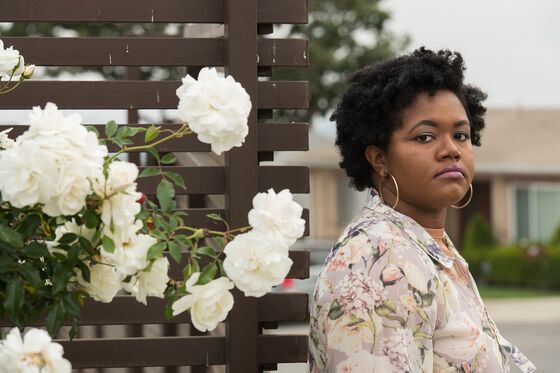 It was early March when Ashley Nash first heard from her manager about a quickly spreading virus. "I thought, 'Oh wow, I wonder when that's going to get here?'" the 30-year-old Los Angeles resident recalls. She was fired that month, just two weeks after starting.
Nash, who had previously worked at Macy's and Ross Stores, landed the sales associate position at a clothing store on Santa Monica's promenade, a busy open-air shopping district, soon after applying. "I interviewed on a Sunday and came in on a Monday," she says.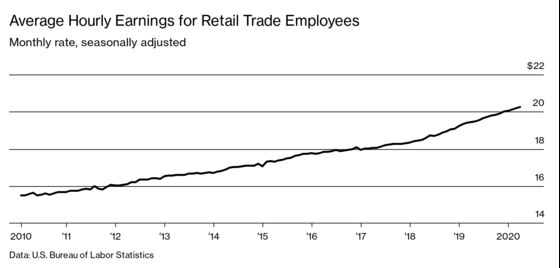 Now Nash is among millions of retail workers who lost their jobs as coronavirus shutdowns rolled across the country. While the industry's been in turmoil in recent years, employment in the sector had finally regained pre-financial crisis levels in 2015, with 15.7 million workers, and wages hit a 15-year high.
Now, even if stores reopen, there's concern that shoppers may not come back, either because they fear infection or because their incomes are constrained. Workers may not either. "I don't see myself returning there for a while or at all," says Nash, who has been unable to collect her final paycheck, which is inside the shuttered store.
Nash, who lives at home with her parents, qualified for a stimulus check. Like many others, she's found applying for unemployment a frustrating ordeal. "This process has to be a whole lot easier," she says. "It's like you're being punished for being poor or not having a job."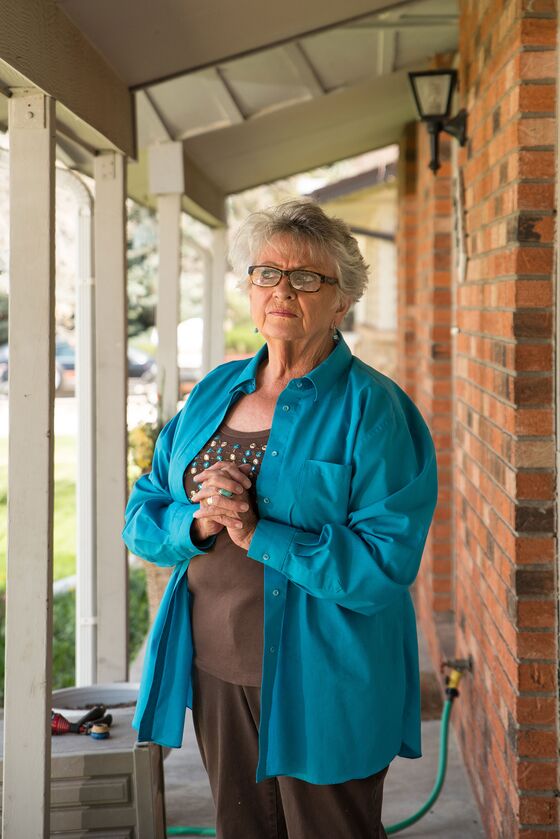 Karla Wagoner used to work 36 hours a week as a home health aide, feeding, bathing, or socializing with elderly and sick patients. She's now down to just six hours a week, as clients' families have canceled services over fears of the virus or because they now have time to care for their relatives themselves.
A resident of Fort Collins, Colo., the 72-year-old Wagoner is in the fastest-growing labor participation cohort: workers age 65 and over. Older Americans are postponing retirement as they live longer. In the past few years, some were also called back to jobs when employers faced shortages of skilled labor.
Wagoner, who shares a home with her son, now also unemployed, and granddaughter, collects social security. The $12.50 to $15 an hour she makes as a health aide pays for groceries, travel, and "anything else above and beyond," she says. "We're just trying to reduce everything: insurance costs, different things that we have control of. We're shopping around more competitively, lowering the budget."
Her employer doesn't offer automatic sick leave or hazard pay. Plus, Wagoner must supply her own personal protection gear. "My granddaughter and I took some handkerchiefs and made some homemade masks," she says, and the Colorado care workers union also brought some medical ones to her door. She bought a box of latex gloves herself.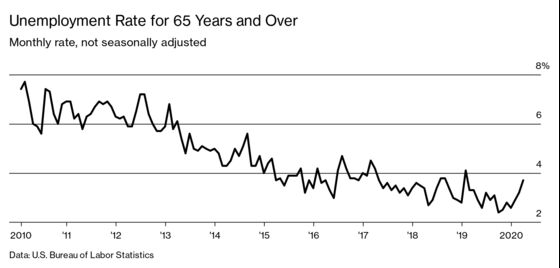 "I've had a lot of self-analysis in this last three weeks about what is really important for me to be doing at my age, getting out of the trenches so to speak, and being still of service to the elder community," she says. "When I get home, I'm exhausted. And when I lose them, I go through emotional detachment. It's a very personal thing for me."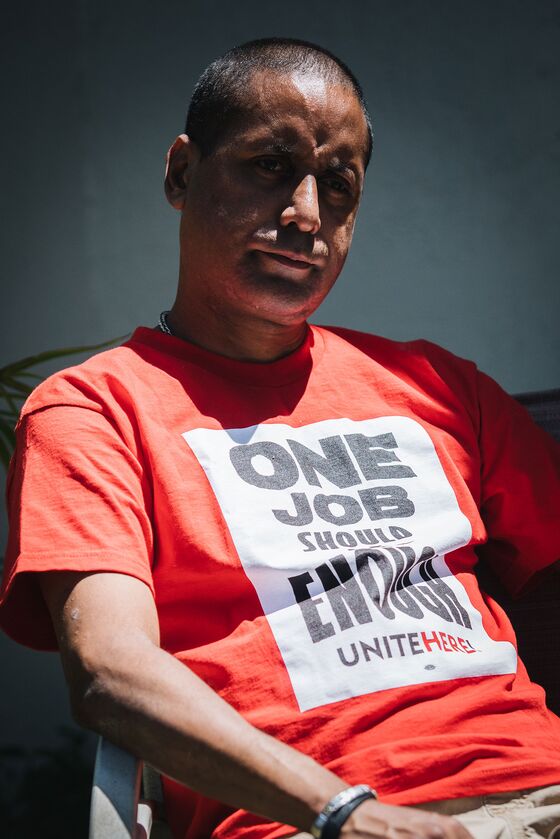 "Two hours after I got to work, they let us know that we had to close the restaurant and go to human resources to receive a letter of layoff," says Roy James, recalling his last shift on March 19 at a restaurant inside Miami International Airport where he tended bar for the past decade. "The only thing that I know how to do well is serve people, and right now we're not serving people," says the 42-year-old, who was mixing cocktails in his native Cuba before arriving in the U.S. 15 years ago.
Helped by a boom in leisure and hospitality jobs, the unemployment rate for Hispanics dropped to a record low last year and continued to hover near 3.9% until March, when it jumped to its highest level since 2016.
James, who lives with his mother and 9-year-old son, received his stimulus check but has been unable to collect unemployment, despite filing. "My bank account is at zero right now," he says. "The coronavirus will disappear, but the bills are not going to disappear.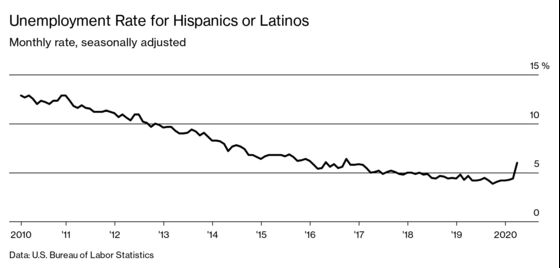 "To pay my rent, I got a deal for the first month. But for the second month I didn't get a deal, so I had to pay my rent yesterday. I cannot continue accommodating deals and deals and deals to make late payments. Because by the time everything is going to go back to normal, we will have to pay everything back all at the same time."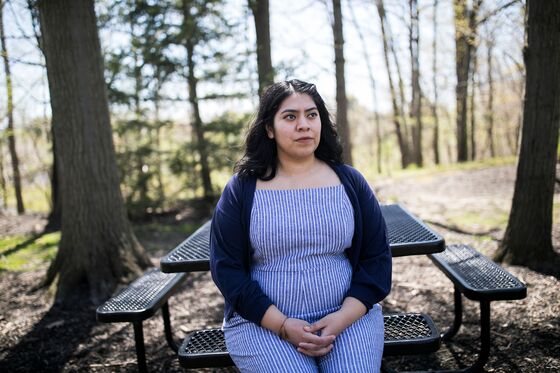 Dani Ortiz was furloughed from her part-time job as a teaching assistant at a Montessori school in mid-April. The soon-to-be 26-year-old had expected to collect an associate degree from a college in Cleveland this summer, which would have allowed her to transfer into a bachelor's program come fall and begin training to become a Montessori teacher. Without money for tuition payments, those plans are on ice.
"I was looking forward to enrolling for the summer semester, but with the uncertainty of retaining my job, I feel as though it's not something I can do financially at the moment," she says.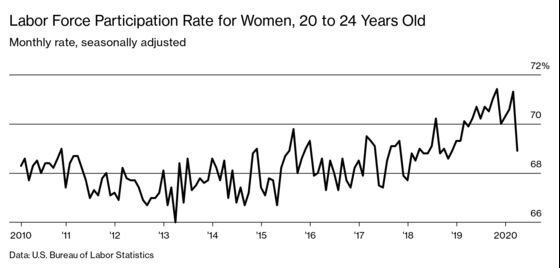 One feature of the early part of the expansion was a steep dive in the labor market participation rate of teenagers, as more opted to wait out a weak job market by attending college. That translated into a bump in the number of twentysomethings entering the labor force.
Ortiz's employer has until June 30 to decide whether the position will be eliminated. For now, she is getting by on the money from her stimulus check, some savings, and what she earns from occasional babysitting and online tutoring. "There's a cushion," she says. "It's going to last me about two more months, maybe."