Americans Rush to Start Businesses, Stoking Optimism for Rebound
(Bloomberg Businessweek) -- Amid the worst job market in decades and projections that the economy will contract by as much as 35% this quarter, entrepreneurs apparently missed the message of doom. New business formation has rebounded quickly in parts of the country, raising hopes for a stronger-than-expected recovery.
The number of Employer Identification Number (EIN) applications, which new businesses file with the IRS, tanked in mid-March as the pandemic forced most of the nation into lockdown. Filings remained low for several weeks, but they're growing again across much of the country, led by Southern states that have been less severely affected by the coronavirus outbreak.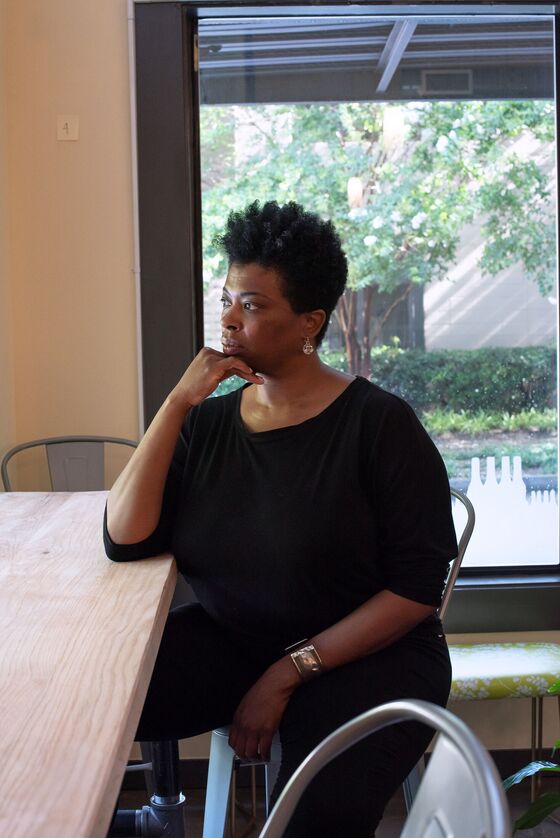 In Atlanta, transportation planning consultant Jen Price is moving ahead with her dream of opening the Atlanta Beer Boutique, a "beer cafe" showcasing local brews and beer appreciation classes catering to women. (Price is the author of the self-published Chick's Guide to Beer.) She's awaiting a date to go before the city's liquor license review board. Price, 45, has been encouraged by Atlanta's nascent economic recovery. "You see tons of people out," she says. "I'm very surprised by the number of people who are busting to get out and who are excited to get out. I am not sure exactly what to expect."
A smattering of data suggests the country is slowly climbing out of the abyss, even if the recovery is threatened by rising numbers of Covid-19 cases in some states. Unemployment fell in May to 13.3% from 14.7% the previous month, surprising economists, though African Americans' jobless rate continued to climb slightly, to 16.8%. And U.S. retail sales jumped 17.7% in May from the previous month. Adding to the air of optimism, there were record-breaking increases in manufacturing activity in the New York and Philadelphia regions.
Statistics on business formation are less widely scrutinized, but those, too, show improvement. Businesses apply to the IRS for an EIN for tax purposes, and economists use clues on the forms to estimate how many of those new establishments are likely to hire workers in coming months, says John Haltiwanger, a University of Maryland economics professor who advises the Census Bureau.
In particular, the subcategory of "high-propensity business applications" is considered a bellwether of labor market trends and the overall health of the economy. Those applications have rebounded surprisingly in certain states, particularly in the South. In Georgia, filings for the full 13-week period from mid-March to mid-June since the pandemic started are up 4% over the same period last year.
Two other Southern states, Louisiana and Mississippi, are also up for the period, while Northern and Western states hit harder by the virus have generally seen their rates of decline slow or experienced slight improvements recently. California has seen its business formation numbers flatten after 30% drops in March and April, Census Bureau data show. "For the parts of the country where we see this rapidly turn up, it's a very good sign," Haltiwanger says. "Quite strikingly, the South is doing better. I think what this is suggesting is a very uneven recovery, and I don't know whether I fully understand why."
In North Carolina, restaurateur Jim Moore sees opportunity from all the real estate vacancies likely to emerge from the pandemic. His two fast-casual seafood restaurants, named Skrimp Shack after a Southern term for shrimp, have benefited from the troubles of full-service restaurants, and Covid-19's economic fallout may allow him to open more locations at lower cost. Meantime, he's exploring a virtual restaurant concept, in which he'd sell food only through third-party delivery firms such as DoorDash without operating a separate brick-and-mortar store. "There will be a lot of restaurants that were on the edge and maybe are taking this opportunity to walk away," Moore says. "We're going to take a look."
The business formation data come with some caveats. Because the deadline for filing tax returns was moved back to July 15, it's possible some entrepreneurs also delayed applying for an EIN. That could have artificially pushed up business formation numbers in recent weeks, says Tim Dunne, an economist at the University of Notre Dame who's worked with the data. Also, some of the recent uptick might be from entrepreneurs playing catch-up after delaying filing earlier in the pandemic, says Mark Zandi, chief economist at Moody's Analytics.
Neil Dutta, head of economics at Renaissance Macro Research in New York, is taking a bullish view. He published a short note to clients on the upturn in business formations recently, noting that many people commented on the sharp downturn in EIN applications in March, but fewer noted the more recent rebound. He says Wall Street economists and the financial media may have gotten too gloomy. "I think many people missed the runup in stocks and are now trying to explain away the rally by talking down the economy," he says.
 
Read next: Why Are Right-Wing Trolls Harassing This Seattle Bagel Shop?