Cleveland Clinic Thrives While Its Black Neighbors Fall Behind
Cleveland Clinic Thrives While Its Black Neighbors Fall Behind
(Bloomberg Businessweek) -- The Cleveland Clinic, where the heart-bypass operation was perfected, boasts not one but two Intercontinental hotels that cater to wealthy patients from around the world. Visitors can stay in $800-a-night suites and dine on short ribs with blue cheese grits, washing them down with an expensive Bordeaux before seeing a cardiologist.
But across Cedar Avenue, which borders the clinic's 165-acre campus, is a tableau of American deprivation. Block after block of aging houses that once belonged to middle-class Black families—residential streets that Jesse Owens and Langston Hughes once called home—are dotted with vacant lots that speak to grinding poverty and the consequences of urban decay.
Children born in the predominantly Black census tract south of Cedar have a life expectancy 22 years shorter than those who come into the world in a White-majority suburb a 15-minute drive away. They're four times more likely to die in the first year of life than a White child in the city and twice as likely to live in poverty as the average Cleveland kid, if they make it past their first birthday.
Which is to say that the Cleveland Clinic, co-host of Tuesday's first U.S. presidential debate, embodies an American paradox exposed again by this year's pandemic and the national conversation about race that has come alongside it.
In a city that is 49% Black, 55% of the Covid-19 cases and 59% of the fatalities have involved Black residents. "Covid-19 has shed a light on all the disparities that African Americans have been talking about for years," says Yvonka Hall, a former Cleveland public health official who leads the Northeast Ohio Black Health Coalition, a group that combats racial inequities in health care. "Covid let people know that we have a serious deficit in our health-care delivery system."
The Cleveland Clinic, one of the world's leading medical research institutions, occupies a sparkling campus with manicured lawns and artificial ponds in the middle of one of the city's poorest areas. It is the largest employer in Ohio, with 51,000 people working in the Cleveland complex and 11 other hospitals across the state. Next year, it plans to open a facility in London and break ground on a cancer center in Abu Dhabi. A new outpost in Shanghai is coming in 2024.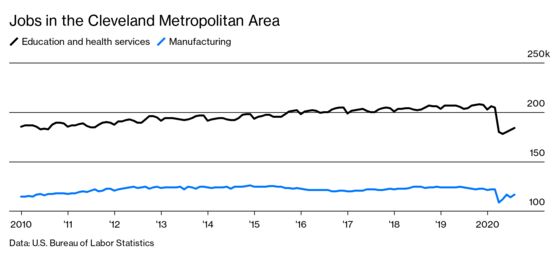 But for all its international prestige and local job creation, the Cleveland Clinic is viewed with suspicion by many in the community. It's a story that has played out elsewhere. Universities and medical institutions have been sold as 21st century knowledge-economy salvations for cities that wear the scars of 20th century deindustrialization. Yet that growth hasn't come to Black neighborhoods that need the most help. Globalization and automation are often blamed for the people left behind in America's factory towns. Mentioned less often before this crisis have been the people missing out in places such as Cleveland that offer a widely touted "eds and meds" model for metropolitan reinvention. That model may have created jobs, but more than half of Cleveland's children and more than 30% of its residents—triple the national rate—still live below the federal poverty line.
The vulnerabilities of the model were exposed by the pandemic, which wiped out a decade of health and education job gains in the Cleveland area, according to data from the Bureau of Labor Statistics. A study by Cleveland State University economists published in August put Cleveland fourth on the list of American cities hardest hit by job losses, citing layoffs of health-related workers as a reason. Executives at the Cleveland Clinic say they didn't lay off any workers, but disruptions to travel and elective surgeries resulted in an operating loss of $241 million in the first six months of the year, compared with a profit of $152.4 million in the same period of 2019. The clinic also put all capital projects on hold.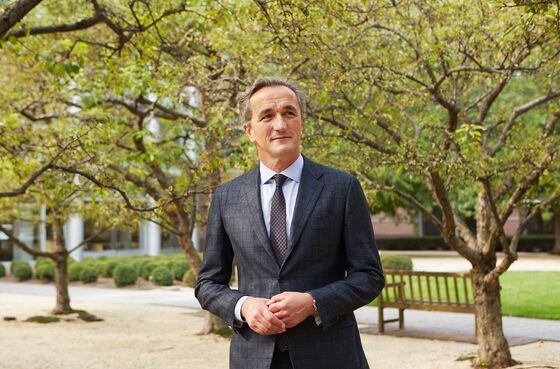 Tomislav Mihaljevic, the Croatian-born former heart surgeon who became the clinic's president and chief executive officer in 2018, recognizes that the institution's identity is tied to one of the poorest cities in the U.S. "Cleveland is in our name," he says. "We cannot thrive as an organization unless the communities in which we reside thrive with us."
But the Black neighborhoods surrounding the clinic haven't been thriving. East Mount Zion Baptist Church, a crumbling century-old building in the middle of the clinic's campus, is one stark reminder: It needs $6 million in repairs and had to move its services out of the main sanctuary for safety reasons. Renee Davis, who still lives in the house on East 103rd Street below Cedar Avenue that her parents bought in 1947, after migrating from the South, is another. She has spent all but six years of her life there and has witnessed the changes that began slowly at first.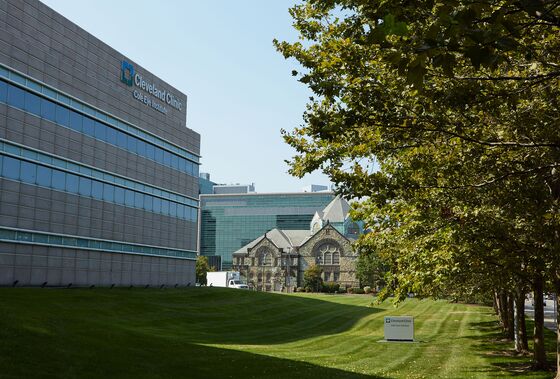 Davis, 71, a retired schoolteacher, remembers growing up in a bustling Black community that lasted well into the 1970s. There was a Black-owned movie theater and a grocery store, Atomic Foods, that one of her uncles owned. His store was across the street from Cleveland's first Black-owned gas station, which two other uncles owned.
That all began to change after doctors at the Cleveland Clinic perfected the heart bypass in 1967, putting a hospital that had been around for half a century on the international map and paving the way for expansion that steadily ate away at the neighborhoods around it. "Every year, there was another business gone," Davis says.
Her uncles arranged the sale of their corner lots to the clinic in the early 1990s. They weren't the only ones to depart. These days, even Cleveland Clinic executives describe the area as a food desert. For years, Davis has had to drive out of the neighborhood to shop for groceries.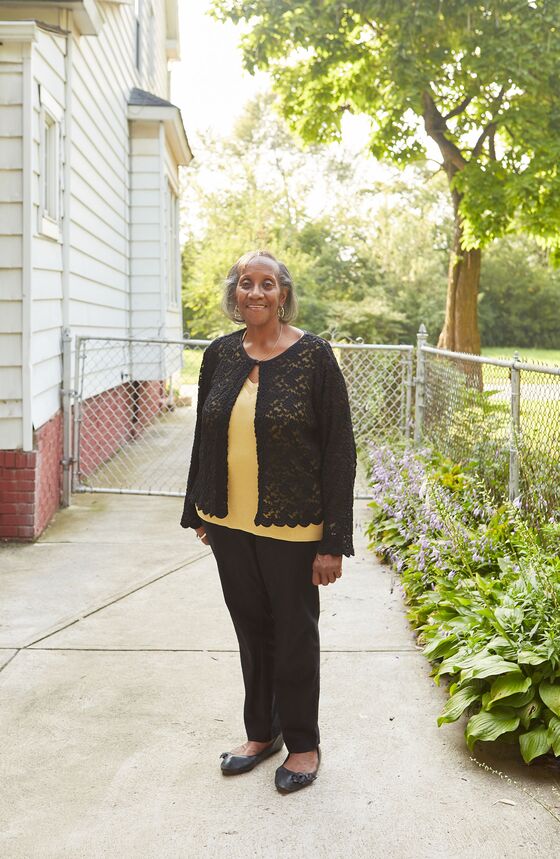 No story better exemplifies the collateral damage than that of Winston Willis, an outspoken Black entrepreneur who lost his strip of businesses along Euclid Avenue in a fight that went all the way to the U.S. Supreme Court. Willis, who at 80 lives in a nursing home near the clinic, moved to Cleveland as a teenager and, according to his sister, built a business empire on the back of a $500,000 fortune won at a three-day craps game.
He emerged from the game one morning in July 1968 to discover that a shootout between Black nationalists and the Cleveland police had devolved into riots in the Glenville neighborhood. Before long, he was using his winnings to buy properties from fleeing White business owners.
By the mid-1970s, Willis was in a battle with the city over property taxes and unpaid utility bills. He and his supporters said it was all part of a land squeeze meant to clear out businesses and make room for the clinic, which now occupies the strip along Euclid Avenue that Willis once controlled. Willis took his fight to the Supreme Court, which in 2007 declined to hear his case. "When I see pictures of the campus, I just feel anger," says his sister, Aundra Willis Carrasco, who lives in Texas. "Because I know they are trespassing. The city of Cleveland did that because of racism."
The clinic has long argued it has done what it can to help neighboring communities plagued by problems that go far beyond health and has pointed to the broader economic benefits it brought to the city. Now, it's embarking on a new round of efforts to address the persisting inequities in its backyard. Mihaljevic says the clinic, where only 3.4% of the doctors are Black, is recruiting more minority students for its medical school. It offers employees a $15-an-hour minimum wage. And it's expanding its presence at a community center named after Langston Hughes, where it provides everything from free primary care to job training and exercise classes. Most important, Mihaljevic says, is putting a new emphasis on improving the social determinants of health in the surrounding area, including access to food, housing and jobs.
Clinic executives and community leaders say Mihaljevic has pushed to improve relations since becoming CEO. Soon after being appointed, he went on walks through the Hough and Fairfax neighborhoods and participated in a town hall meeting with residents at Karamu House, an historic Black theater in the area. "People were stunned," says Denise VanLeer, executive director of the Fairfax Renaissance Development Corp., a community group working to redevelop the neighborhood south of the clinic. She says people couldn't remember any other clinic CEO doing something like that.
The biggest investment is yet to come, VanLeer says: a five-year, $300 million plan to redevelop the neighborhood south of Cedar into a mix of new residential properties and businesses. Dubbed "Innovation Square," it will provide new homes for existing residents such as Davis and, its backers hope, more of the clinic's own staff, most of whom live in the suburbs. It will also include a grocery store and restaurants. Mihaljevic says the clinic's investment in the project will be the biggest it has made in the Fairfax community in more than 60 years, though he declined to say what its share of the cost will be.
Blaine Griffin, the local representative on Cleveland's City Council, says a significant share of the funding is expected to come from outside investors attracted by the project's location in a federal opportunity zone, which means investors can use it to reduce their taxes on capital gains made elsewhere. But that only puts the clinic's contribution in perspective. As a nonprofit, it has saved millions of dollars in municipal taxes over the years that might have gone to investments in the area. It also has benefited from government funding for research, and it got almost $200 million in federal coronavirus relief, despite having more than $1.5 billion in cash on hand and more than $10.5 billion in investments on its balance sheet at the end of June, according to financial disclosures. Even if the clinic turned out to be the sole investor, it would be spending less than 0.6% of the more than $50 billion in revenue the hospital will bring in over the next five years.
For Griffin, Innovation Square is designed to get the clinic to invest in an area it has turned its back on. While many of its customer-facing buildings are polished and sleek, what faces Cedar Avenue is its parking lots and garages. "It's almost like the clinic has put its rear end out to the community," he says.
Griffin has grown used to managing a tense relationship between the clinic and its neighbors that he represents. Among the blocks slated to be part of the project is the site of a former church that the clinic bought and was hoping to use for a biomedical repository until Griffin pointed out that the community found the plan insulting, in no small part because of the tortured history of shady medical tests on Black Americans. The repository ended up being built further down Cedar Avenue.
The councilman has also been among those trying to keep the clinic and local government honest on a $331 million project to create a so-called Opportunity Corridor running from Cleveland's southern suburbs to the clinic. When the city announced the plan in 2014, many community activists were opposed. The economic revitalization project looked to some like a way to ease the commute for clinic staff. Griffin says new businesses are now coming with the development, but he still hates the name. "Right now, it's just a corridor without any opportunity," he says.
Those questions about economic development are entangled in a larger national debate over health inequities brought to the fore by the pandemic, which has hit Black and Latino communities harder than White ones. Covid-19 arrived just as the views of experts on the causes of the disparities were changing.
Bernadette Kerrigan started looking in 2015 into the cause of elevated levels of infant mortality in Cleveland as part of a project sponsored by Case Western Reserve University and supported by the Cleveland Clinic. She ended up discovering that, despite assumptions medical experts had made for years, the factors most closely associated with either a mother's or infant's death often had little to do with access to health care, poverty, or any physical differences associated with race.
The overwhelming indicator, she says, is the stress a pregnant Black woman feels throughout pregnancy, often when she is going for treatment. When Kerrigan pulled together focus groups that included Black doctors, lawyers, and teachers, what quickly became apparent is that the stress of everyday interactions in a system dominated by White doctors was affecting the health of pregnant Black women. "Instead of saying race matters, that group was telling us racism matters," Kerrigan says. "It's never assumed that it might not be the person of color that's the problem; it might be all the people serving them."
Hall, of the Northeast Ohio Black Health Coalition, and other activists stop short of blaming the clinic for societywide problems. But they argue it and other institutions need to take responsibility for the systemic racism that earlier this year prompted the Cleveland City Council to declare racism a public health crisis in the city. "We have structural racism in all of these systems," Hall says, "and unless all of these systems are willing to work together, nothing is going to change."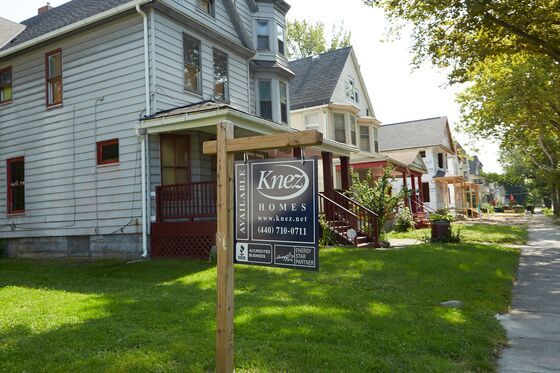 Berkeley Franz, a medical sociologist who studied the Cleveland Clinic's relationship with the surrounding neighborhoods for a forthcoming book on American hospitals and their role in cities, says the clinic has started to overcome its legacy of missteps. That is in part, though, because some of the business incentives have changed. The Affordable Care Act has put a bigger premium on hospitals serving their neighborhoods to maintain nonprofit status, Franz says. Changes in Medicaid billing rules have also put more emphasis on patient outcomes. "If you send someone home, who is diabetic, to a food desert and encourage them to eat healthy, you are probably not going to get great outcomes," Franz says.
The recent changes and investments in the community being pushed by the clinic are good news, she says, and in many ways the institution is becoming a role model for other hospitals. But the changes are late in coming. "Those things are happening now, but the fact that they didn't happen for so long certainly didn't help," Franz said.
Plenty of skeptics remain. When the Lown Institute, a nonpartisan research group focused on health policy, put out a ranking of U.S. hospitals earlier this year based on criteria including civic engagement, the Cleveland Clinic was way down on the list. The organizers gave it a D- for its civic work and its relationship with the community.
Angie Kiska, a spokeswoman for the clinic, says regardless of rankings, the institution is committed to "doing what is right for our patients, caregivers and the community.'' She and other hospital executives say they have come to recognize that  they have a responsibility to look beyond the medical treatment they are offering. "When communities become challenged and others leave, anchor institutions stay," says Adam Myers, the Cleveland Clinic executive in charge of its community health program. "They don't abandon communities. They continue investing. And that's what we are doing."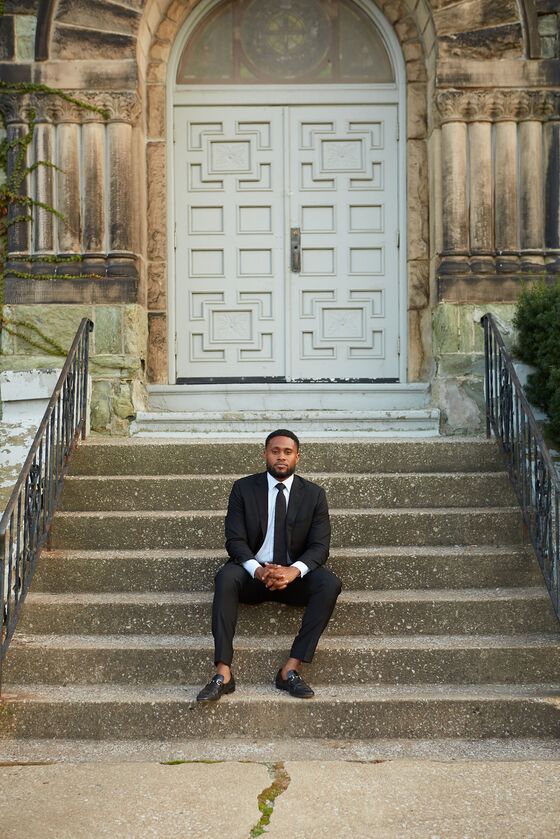 The challenges facing the Cleveland Clinic are daunting, and it's not hard to find other institutions in its orbit confronting existential crises. At East Mount Zion Baptist Church, Pastor Brian Cash, 29, who grew up in the nearby Hough neighborhood, came back to Cleveland after years away to take on the biggest job of his life. Among other things, he's dealing with a deteriorating brick façade that has allowed water to seep in and erode the structural skeleton of the building that houses his Covid-19-battered congregation. For years, it looked as if the only option to save the church would be to sell the property to the Cleveland Clinic. Now Cash has another plan.
On a recent Sunday, he delivered a sermon streamed to his congregation and invoked a speech by Martin Luther King Jr. celebrating the often forgotten ground crew that made air travel possible. "Ground people are the laborers who have been cleaning beds and cooking food and doing domestic work at Cleveland Clinic," Cash said, pointing in the direction of the hospital, "Everybody is talking about the doctors, but no one is talking about the ground people."
Cash's sermon had a subtext. His new plan is to make a case for relevance to the Cleveland Clinic, exploiting what he hopes may be a new chapter in its relationship with the community ushered in by the pandemic. The goal is to build East Mount Zion's future where it now stands by serving not just its own congregation, many of whom moved out of the neighborhood years ago, but the clinic's staff. He wants to build a day-care center that employees can use, and offer such services as counseling. 
"There's a community in Cleveland Clinic—like the cooks and the essential workers who are working minimum wage, and those who are cleaning the beds, and all that kind of stuff," Cash says a few days before the sermon. "How do we remind the Cleveland Clinic, those who are in power, that you cannot move forward unless you are conscious of those realities? You've got all of this great stuff that is helping and curing people all over the world. But it is not curing the people that are here."