These $50 Chicken Nuggets Were Grown in a Lab
Clean, cultured—whatever you call it, it's a brave new world when it comes to growing meat without any animals.
(Bloomberg Businessweek) -- At a 93,000-square-foot warehouse-­office in San Francisco's Mission District, they're growing chicken. Not chicken the animal—chicken the protein.
Just Inc., the maker of plant-based mayonnaise and vegan eggs, is using cellular agriculture to take extracted animal cells and turn them into chicken nuggets. Technicians grow the cells (the company's catalog includes both stem cells and not) in baths of nutrient-rich liquid media, a bespoke "feed" that includes salts, sugars, amino acids, and often, notably, no animal molecules at all. Just is turning huge bioreactors into mini chicken farms, getting cells to multiply naturally, without an animal body to house them.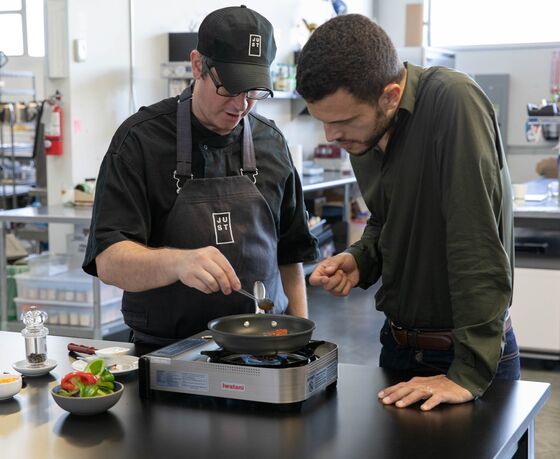 The lab-grown meat has the smell and flavor of a strong chicken bouillon, with no artificial seasoning. The texture still needs work—it's a bit too smooth and not quite fibrous enough, closer to Play-Doh or a firm tofu. It's not sufficient to simply culture muscle fibers to get a better mouthfeel. You need the structure of other cells, such as fat and blood vessels, all aligned in a matrix of the right density; it's a huge challenge. It's a feat of science that such a food can be made at all.
The chicken nuggets are still being refined, but they're ready for small-scale commercialization, Just says, and restaurant partners are already lined up. They'll be the first cultured meat product available to consumers, even if, at $50 a pop to make, they're limited to diners with deep pockets—and a taste for adventure.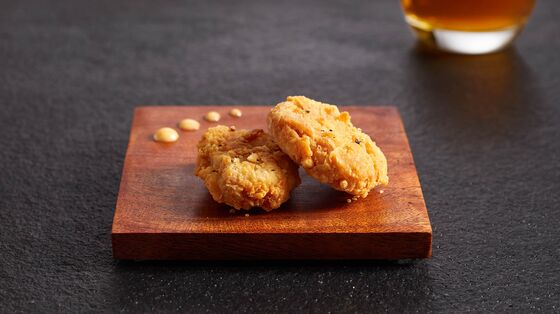 In June the Good Food Institute (GFI), a nonprofit promoting cellular agriculture and plant-based foods, counted 26 companies focused solely on cellular agriculture, including Memphis Meats, backed by Tyson Foods Inc., and cell-based seafood maker BlueNalu Inc., which plans to introduce yellowtail and mahi-mahi in a Southern California test market in two to three years. These startups are selling the idea of a real, not plant-based, meat that's better for the environment and public health and has zero ­animal-welfare concerns.
Just says it's been market-ready since 2018, but before anyone can sell it, a government needs to give the cell-based industry the green light. And for that, all eyes are on Asia. "The Singaporean regulators are very interested in cultivated meat," says Elizabeth Derbes, assistant director of regulatory affairs at GFI. Its government is not only science-friendly and prepared to move quickly; it's also one with little land and real concerns about food security, she says. Growing lots of meat in relatively tiny spaces is an attractive proposition.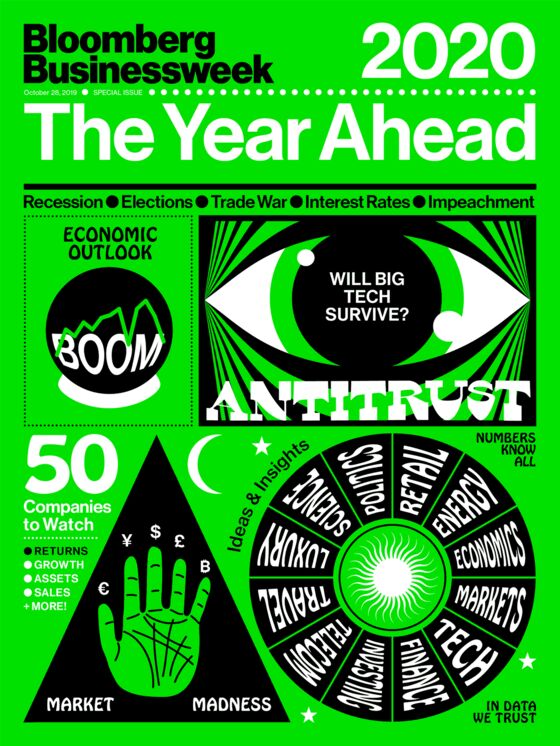 After legal approvals, scaling will remain a significant challenge. "It's almost entirely insignificant to be the first one," says Josh Tetrick, Just's chief executive officer. The company will need to go from 1,000-liter (264-­gallon) bio­reactors to ones of at least 250,000 liters to reach worldwide distribution. Publicly announced investments in cellular agriculture have totaled about $140 million, not nearly enough to take on the $1.4 trillion global meat business it wants to displace. GFI wants more governments to buy in; so far, India, Israel, Japan, and the Netherlands have. Shooting this moon will require vastly more funding for everyone.
But the biggest hurdle may not be the science, or the regulators, or the funding. It's disgust. Nobody can even agree on what to call the protein: clean meat, cell-based, cellular, cultured, cultivated? No stranger to controversy, Tetrick tested "slaughter-free" on this Bloomberg Businessweek reporter. (She voted no.)
Some meat companies see enough promise to make bets—in addition to Tyson, Cargill Inc. has backed both Memphis Meats and Israel's Aleph Farms Ltd.—but others are steering clear. "We'll never say never," says Jim Snee, CEO of Hormel Foods Corp., which has a plant-based ground beef-ish product. But, he says, "consumer acceptance is a whole other threshold when it comes to lab-grown meat," easily the industry's least favorite term.
To contact the editor responsible for this story: Justin Ocean at jocean1@bloomberg.net, Chris Rovzar
Get Your
Daily Newsletter
Get market moving news, top news & compelling perspectives
---