Data Failures Keep the CDC From Seeing the Whole Picture on Covid
(Bloomberg Businessweek) -- A year into the Covid-19 vaccination campaign, the U.S. government still faces data shortcomings that cloud its vision of who's getting vaccinated and at what rate.
The record-time development of the shots was a (mostly) American triumph. Now vaccines are plentiful in the U.S. and offer meaningful protection for those who get them. But in another way the U.S. has lagged. America's public-health authorities have struggled to monitor the rollout of vaccines and to track data on how effective they are.
That issue followed another a few weeks earlier. After the U.S. cleared Covid shots for kids age 5 to 11 at the start of November, it took the CDC almost three weeks to publish data on how many children had been vaccinated. In the meantime, an impatient White House started its own ad hoc data collection effort, assembling vaccination numbers for the age cohort from states and vaccine providers, according to people familiar with the matter.
Those problems are just the latest. In late spring the U.S. stopped counting many vaccine breakthrough cases, information that was critical for deciding how and when to roll out boosters. And the government still lacks complete data on the race and ethnicity of vaccine recipients, despite the Biden administration making demographic equity a cornerstone of its rollout.
After two years of rising case counts and more than 800,000 deaths, there's broad agreement that U.S. public-health systems need an overhaul, just as the Sept. 11 attacks and the 2008 financial crisis paved the way for national security and banking reforms, respectively. The push is being led by influential persons in public health and in Congress who aim to better prepare the government for the next infectious-disease threat the world will confront.
The slow-to-arrive kids data felt like déjà vu. I'm one of the people who run the Bloomberg Vaccine Tracker, our newsroom effort to tally every Covid vaccine going into arms around the world. When we began the project in December 2020, our team of journalists would reach out to states and foreign governments each day and produce a tally of how many doses had been administered. It was laborious, complex work, but we figured the CDC and the World Health Organization would quickly put us out of business.
The CDC took months to catch up to data that was being published independently by states. Entities such as the WHO didn't have real-time access to data on vaccinations and ended up relying for several months on third-party sources for information, according to a person familiar with the organization's efforts. The situation was an echo of the first year of the pandemic, when nongovernment sources such as the Covid Tracking Project and Johns Hopkins University were the go-to resource for data on the virus.
Robert Redfield, director of the CDC during the Trump administration, said the agency's inability to provide seemingly basic information on the virus bothered him. "I was quite embarrassed that everybody quotes Johns Hopkins and Bloomberg," he says. "Why aren't they quoting CDC?"
There's no obvious reason the data on child immunizations should have been difficult to collect or disseminate. The vaccines were cleared for use in children on Nov. 2; a few days later a handful of states began publishing their own numbers. And for months the CDC had been putting out detailed data on the ages of people who've been vaccinated.
But a little over two weeks after the shots were cleared, there were still no numbers from the CDC. Instead, the White House announced its own tally: 2.6 million 5- to 11-year-olds had gotten a dose.
When the agency eventually published its own data, there were several discrepancies between its statistics and what states were reporting. A White House official, expressing frustration, described the CDC's child vaccine data at the time as "useless," since it was several days behind reality on the ground.
In a statement, the CDC said that it's working with states, local jurisdictions, and the health system to improve and speed the flow of data but that the huge variety of sources could create slowness and errors. "While CDC data provides a wide-angle lens to look at vaccination across the country, we know that states and local health departments have a wealth of information and have always referred reporters there for the most up to date data," the agency said.
It added that the vaccination data for 5- to 11-year-olds presented challenges because of a new dose amount and new vaccine providers. The agency said that while it worked to get its own data up and running, it helped in the effort to model a national number.
In many ways the CDC's ability to gather and publish timely numbers on the pandemic has improved. The agency now has a website rich with statistics, providing an invaluable resource for the public, researchers, and policymakers.
But the delayed child vaccine data and the miscount of millions of vaccinated people are only the latest data problems from the agency. In late spring the CDC stopped collecting information on mild breakthrough infections—just as the delta variant was beginning to spread widely. It had to rely on Israeli government data for information on how quickly the effectiveness of vaccines was waning and the need for booster shots. And the government has race and ethnicity data for only about 70% of vaccinations, even though states have published such data on their own, covering more than 90% of shots. (Vaccine trackers at Bloomberg News and Kaiser Health News both offer demographic data covering more people than the CDC does.)
Being slow to produce information in the middle of a health emergency isn't just a pandemic problem. Redfield recalls an episode from April 2018, the month after he took over the agency. He'd almost lost one of his children to a drug overdose, from cocaine laced with fentanyl, and he wanted a report on the opioid epidemic.
"I got a wonderful briefing," Redfield says. "And afterwards I asked the simple question, when was the data through? And they said, 'Through March 2015.' And I said, 'But it's April 2018.' " He adds: "When I became CDC director, I was excited about making an impact on the human condition and public health. I didn't realize I was becoming a medical historian."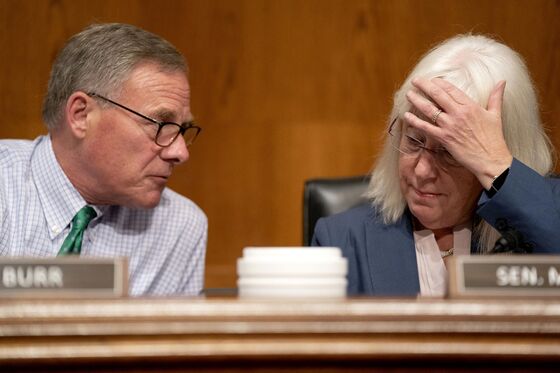 In Congress, Senators Richard Burr, a North Carolina Republican, and Patty Murray, a Washington Democrat, are drafting legislation to make broad changes at the agency. The pair, who lead the U.S. Senate Committee on Health, Education, Labor and Pensions, hope to introduce a bill after Congress finishes dealing with the Biden administration's Build Back Better package.
A key part of any new law will be increasing funding for the CDC or rethinking how it spends existing dollars, along with how much of its budget should be funneled to state public-health departments. The lawmakers also want to overhaul the way health data gets collected and reported.
Among some legislators, former agency heads such as Redfield, and state public-health officials, there's also talk that the culture needs to change. One often-heard criticism is that the agency is too academic. It has tended to "agonize over having perfect, clean data," Burr said at a Nov. 4 hearing with current CDC Director Rochelle Walensky. "By the time we get their data, it's too late."
Another White House official, who spoke anonymously because they're not authorized to comment publicly on such matters, says there's a sense that while the CDC is a useful center of knowledge, it's not "operational," meaning it's not capable of mounting an on-the-ground response. Those types of tasks—such as executing quarantines, ramping up testing capacity, or running disease surveillance—might be better handled by another part of the government.
Walensky has said she's working to make changes at the agency, whose a little over 10,000 employees are based mostly in Atlanta. "One of the things I think we've done since I've been here is try and understand what are the questions people are going to be asking a month from now or two months from now," she said at an event hosted by the Atlantic in September.
The agency now gets faster updates on vaccine effectiveness from studies it's commissioned, for example. Walensky, the former chief of the Division of Infectious Diseases at Massachusetts General Hospital, also set up a unit to focus on disease forecasting. The new Center for Forecasting and Outbreak Analytics is meant to give the agency better information on future threats and is being led by people hired from outside the agency—an effort to get around the CDC's too-academic culture, according to a person familiar with the effort.
Redfield says a CDC overhaul will require a substantial investment, anywhere from $25 billion to $50 billion: "This is not some hundred million here, a hundred million there." As recently as a few years ago, he says, the agency was still getting reports from some local agencies by fax. "We've never given the American public the public-health system that it needs—more importantly, that it deserves."
The problems aren't just at the federal level. In January 2021, as the U.S. vaccine rollout was getting under way, public-health officials in California saw something that worried them. Despite months of planning, the state's numbers were lagging.
It didn't make sense. Health workers in the field were saying immunizations were moving quickly. But according to the data, California was slower than other states in administering the still-meager supplies of vaccines being shipped by the federal government.
So officials began to investigate. The culprit, it turned out, wasn't vaccine hesitancy or bottlenecks at hospitals. It was a button. On one of the computer programs the state was using to feed records into a central database, the "submit" button was buried at the bottom of the screen and easy to miss. A message went out to vaccinators: Hit "submit." Within days the numbers began to turn around.
It was a face-palming oversight with serious repercussions. One of California's biggest health-care systems, Sutter Health, had been focusing those early vaccinations on older, vulnerable people. Supplies were tight, and Sutter quickly used up what it had. But the state wasn't sending more—and doses were being delayed.
"The state thought they had vaccine, but they didn't," says Paul Markovich, chief executive officer of Blue Shield of California, the health insurer that would end up being brought in to take over management of the state's vaccine program. He says there were "a number of glitches" in the state systems that could have caused the problem.
"We had people who were 80-plus years old not getting their second shot," he says. A Sutter Health representative confirmed that the system had briefly paused first-dose appointments and also second-dose appointments.