Broadcaster Sky Turns to Original Shows to Fight Netflix, Amazon
Broadcaster Sky Turns to Original Shows to Fight Netflix, Amazon
(Bloomberg Businessweek) -- On a nondescript road on the northern outskirts of London, a TV and film factory the size of 17 soccer fields is under construction. But while the 14 soundproof hangars and sprawling post-production facilities of the Elstree studio complex are being tailor-made to let U.K. broadcaster Sky create worlds of make-believe, the massive facility has a mission that's all too real: keeping Europe's biggest pay-TV company relevant in the face of Netflix Inc.'s global barrage of bingeable content.
Netflix doubled U.K. investment to $1 billion in 2020 and expects even more this year, when Sky (a unit of Comcast Corp. since 2018) will boost spending on original TV and film content by 50%, feeding an arms race for talent and production space. Netflix has practically taken over another major English facility, the historic Shepperton Studios, where owner Pinewood Group Ltd. plans to add 22 soundstages in the biggest-ever expansion of stage space in the U.K. Sky is fighting back by hiking annual spending on original content to £1 billion ($1.4 billion) by mid-decade—double the level in 2018—with half of its output to be made in-house rather than commissioned from third parties.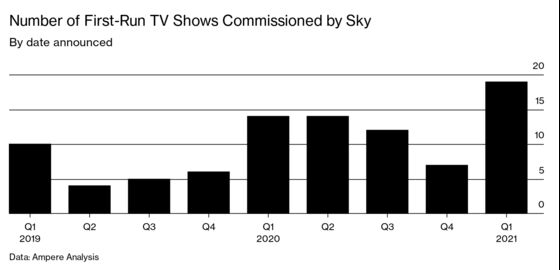 It's a response to the stagnation of Europe's pay-TV industry, and a realization that Sky's traditional supply of hit U.S. shows is coming under threat as giant media companies cut out distribution partners and take content directly to viewers via their own streaming platforms.
The merger of AT&T Inc.'s WarnerMedia and Discovery Inc. announced in May underscores the danger to Sky. It could prompt Warner to accelerate the launch of its HBO Max streaming service in Europe. Until now, the companies needed each other—Sky was Warner's bridge to many of its European viewers, and Warner was Sky's source for Game of Thrones, Watchmen, and other major shows. Sky has been promoting the latest Warner titles, including the Friends reunion and Mare of Easttown with Kate Winslet, heavily on billboards and TV, proving they remain a pillar of its offerings. A content partnership with Warner's HBO—which will expire in the middle of the decade—has helped make Warner the largest contributor to the 100 top-rated shows on Sky's NOW streaming service, according to Ampere Analysis.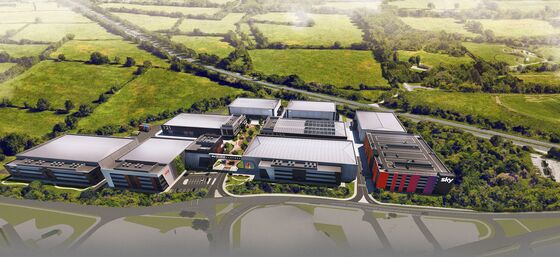 The recent decline in Walt Disney Co. content available on Sky's platforms illustrates what could happen when the Warner partnership lapses. In April, 173 Disney and Fox titles were available on NOW, down from 378 in January 2020, before the European launch of the Disney+ streaming service, data from Ampere show.
Sky founder Rupert Murdoch built the company into Europe's most successful broadcasting franchise by outbidding rivals on rights to top-flight soccer. That approach secured the viewers Sky needed to draw audiences to its other channels, but it was costly: The price of English Premier League soccer rights soared thirtyfold between 1992 and 2016.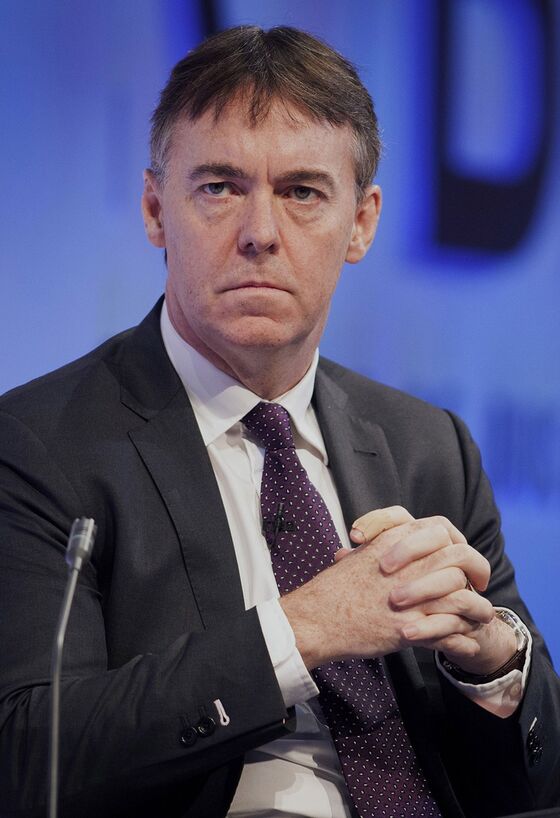 Former Sky Chief Executive Officer Jeremy Darroch started to pull back from that soccer-dominance-at-any-cost strategy in 2018, when a Premier League rights auction saw prices fall for the first time in 15 years. In late 2019, Sky lost German broadcast rights to the Champions League to billionaire Len Blavatnik's streaming service DAZN. Then, on March 26, Blavatnik snapped up domestic rights to top-flight soccer in Italy, one of Sky's biggest markets.
Sky has been channeling some of the savings into producing its own entertainment programming. It announced 19 commissioned shows in the first quarter of 2021 alone, 76% of the total for all of 2019, according to Ampere. Sky plans to air 125 original films and shows in the U.K. this year, a 50% increase from 2020. It's leaned toward big, flashy original programming as it tries to build on recent successes, such as its award-winning HBO co-production Chernobyl, Italian gangster drama Gomorrah, and Sky Germany's Babylon Berlin. Big-name star projects have included the psychological thriller series The Third Day with Jude Law—the first show Sky has produced totally on its own—and This Sceptered Isle, with Kenneth Branagh playing British Prime Minister Boris Johnson grappling with the first wave of the coronavirus.
Sky also wants its shows to be memorable: In the first five minutes of its glossy action-crime series Gangs of London, a man is dangled from the top of a skyscraper by his foot before being set on fire and sent hurtling to the ground. It was Sky's most watched show last year. The wave of buzzy, star-studded output appears to be working: Nine of the 10 most popular shows on Sky last year were its own commissions instead of U.S. imports.
Outgoing Sky Studios CEO Gary Davey says the new productions are designed to appeal to domestic viewers in its main markets: the U.K., Germany, and Italy. Netflix's investments in countries from France to India to Mexico also have a strong local flavor, but the streaming giant needs to ensure that some of those shows become international hits. "A Netflix show made in Italy has to work around the world," Davey says. "A Sky show in Italy has to work in Italy."
In January, Comcast Chairman Brian Roberts replaced Sky CEO Darroch with one of the media giant's own executives, Dana Strong, and so far she's stuck with the scripted-production drive at the expense of sports.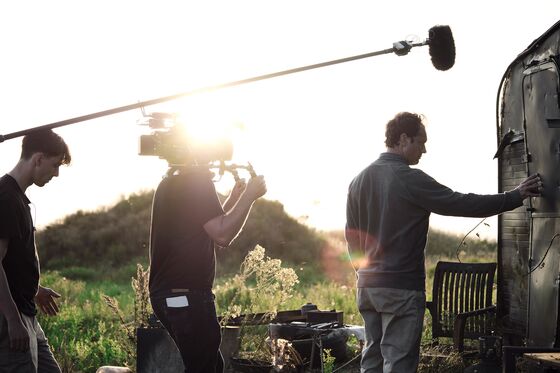 While Sky's business in Germany has struggled against the country's free-to-air national broadcasters, the mass cable cord-cutting seen in the U.S. hasn't hit European pay-TV providers to the same extent, partly because pay TV in Europe is a lot cheaper. American consumers spend $80 to $150 for a TV and broadband cable package, compared to €30 to €45 ($37 to $55) in Europe, according to Richard Cooper at Ampere.
Sky is still the unchallenged gatekeeper to 23.4 million households in Europe, forcing Netflix, Amazon, and Disney to strike deals to offer their streaming services via Sky's set-top box, Sky Q. That gives Sky a rare window on user behavior across competing platforms and data on how viewers react to different story arcs. It also offers subscribers the convenience of a single home entertainment bill, making them less likely to drop Sky itself. As streaming services proliferate, "content is king, but the interface is queen," says Francois Godard at Enders Analysis.
The pandemic hit Sky's advertising revenue, but it appears to be bouncing back, with Comcast's European division reporting the strongest first-quarter net subscriber additions in six years. Still, the added competition from the Warner-Discovery marriage and Amazon's pending purchase of Hollywood studio Metro Goldwyn Mayer could portend a world dominated by global streaming giants, with regional pay-TV services such as Sky becoming outliers. That could encourage Comcast's Roberts to combine Sky with Comcast's fast-growing Peacock on-demand platform. "How does Sky fit into Comcast's global streaming strategy?" asks Ian Whittaker of Liberty Sky Advisors. "This was a question before the Warner-Discovery deal, but it's even more in focus now."
 
Read next: Here Are the Ways the Pandemic Changed Hollywood