Silicon Valley Is Flooding Into a Reluctant Austin
(Bloomberg Businessweek) -- Matthew Congrove got the first offer on his house one month into the pandemic. Now, says Congrove, who lives in an eclectic neighborhood on Austin's east side, he gets about a half-dozen all-cash offers every week. They come by phone, via text, in the mail, hanging on his doorknob, and slipped under his door. In the boldest attempt, a stranger simply showed up at his home unannounced and asked to buy it.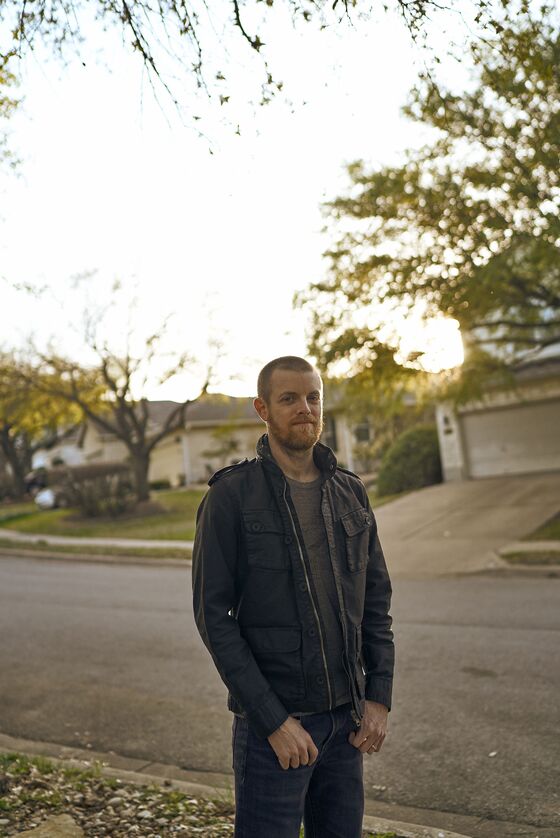 For years, Austin has attracted far-flung newcomers with its food and music scenes, along with low taxes and cost of living. The city grew 30% from 2010 to 2019, making it the fastest-growing major metro area in the country. It was adding about 170 people per day by the end of that period, according to the latest census count. So while rapid growth is nothing new for the city, the population shift associated with Covid-19 has intensified the struggle to, as the motto goes, "Keep Austin Weird." Even Congrove—a software engineer who moved from Florida seven years ago—is most concerned about how the new wave of tech workers is affecting his adopted city's culture. Lately, he's seen more T-shirts bearing startup logos than band names. New condos have sprouted up where quirky bungalows once stood. And the commute time to his downtown office has tripled.
"They just keep coming," Congrove says. "The fleece vests, the tech bros—that's definitely imported from California."
Since the pandemic started, a subset of the California-based tech industry has declared the need to relocate, citing the state's high taxes and prices, ineffectual government, and endemic wildfires. A few investors and executives loudly decamped to Miami, but an analysis of LinkedIn user data shows that about six times as many tech workers went from the San Francisco Bay Area to Austin.
During the pandemic, Austin has welcomed more new residents from the Bay Area than from any other region outside Texas, according to records provided to Bloomberg by the U.S. Postal Service. Tech is not new here—Dell Technologies was founded in the city, and Apple and Facebook have large presences. But there's been a slew of defections from California in recent months. Oracle late last year said it was moving its headquarters to Austin, and a stream of tech elites including prominent investor Jim Breyer and the chief executive officers of Dropbox and Splunk made plans to relocate.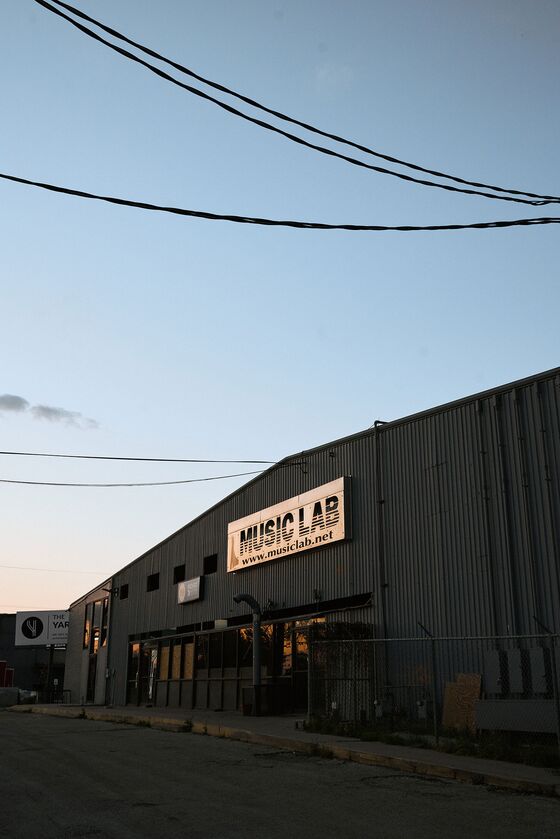 Elon Musk, the second-richest man in the world, is now a resident of Texas—though he hasn't said where—and Tesla Inc. is building a factory in Austin's outskirts, where Musk has said the company will need 10,000 people by 2022. He's also expanding the Austin area operations for Boring Co. and SpaceX, and has moved his personal foundation to the city's downtown.
For all his boosterism, even Musk recognizes the potential hazards of the influx he's helping spark. In a tweet on April 4, he called out the "urgent need to build more housing in greater Austin area!"
The region is facing the same boomtown dynamics that have plagued San Francisco for decades. Last year the number of people sleeping on Austin's streets increased 45% by one count. Houses in the city are on the market for an average of just two weeks, according to the Austin Board of Realtors—compared with seven months a decade ago. And a minimum wage worker hoping to afford a one-bedroom rental would now need to work a 125-hour week.
"There is a fairly broad-based concern that some of the things that aren't working in other areas are going to be brought here," says Dax Williamson, a managing director for Silicon Valley Bank who leads its technology banking practice for Central Texas. "If we price out the musicians we're going to find ourselves in a bad place." In a sign that may already be happening, Tesla recently selected a warehouse in southern Austin that served as music rehearsal space, with plans to transform it into a $2.5 million Tesla showroom this summer.
Hating California is a tradition in Texas, but Austin's growing pains aren't all California's fault. According to the Austin Chamber, more than half of newcomers from 2014 to 2018 came from other parts of the state, followed by just 8% from California and 3% from New York. The majority of people who moved to Austin during the pandemic came from other parts of Texas, according to USPS data. The city is also home to the University of Texas at Austin, which attracts tens of thousands of students, who may be more inclined to stick around after graduation because the city is thriving.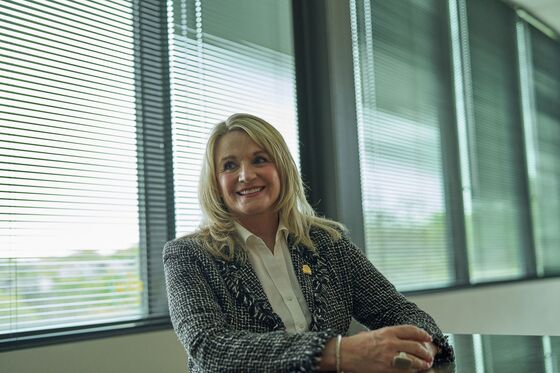 Still, out-of-state arrivals from affluent cities tend to be richer than average existing residents and, as a consequence, have a greater impact on the local economy. "Probably 5 out of 10 of my clients are Californians, and others could say the same thing," says Susan Horton, president of the Austin Board of Realtors. "The majority are all tech people, and the last wave were all coming to work at Tesla."
For its part, the city's burgeoning tech industry sees itself as the solution. Local nonprofit Austin Technology Alliance, which aims to promote tech companies' civic engagement, now includes Google, Facebook, Uber, and Lyft as members. The alliance weighs in on issues such as electric-car infrastructure and 5G coverage, areas where a tech industry partnership may be able to help the city.
Joe Lonsdale, a venture capitalist and co-founder of controversial data-mining company Palantir Technologies Inc., purchased a cowboy hat and boots and obtained a concealed-carry gun permit shortly after moving with his wife and three young daughters to the city last year. He says Austin can learn from San Francisco's mistakes, which he sees mostly as California's "misguided politics" and the anti-growth mentality that has driven up San Francisco's housing prices by restricting supply.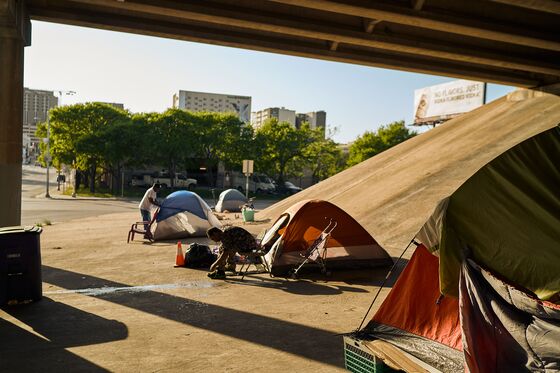 Lonsdale and his wife, Tayler, run the Cicero Institute, a public-policy think tank that operates in 12 states and now has a special focus on Austin. His priorities in the city include maintaining a strong police force, getting homeless people off the streets, building more housing, and decreasing traffic congestion. The last problem he believes could be solved by Musk's Boring Co., which aims to build underground tunnels to funnel traffic to its Texas Tesla Gigafactory and could theoretically create a network of them to help alleviate Austin traffic.
Of course, not everyone is convinced that tech billionaires should be the key drivers shaping Austin's future. Those from an earlier surge of California migration are feeling a sense of déjà vu. In 2016, Emil Davityan moved his startup Bluedot Innovation Inc. to San Francisco to be part of the tech boom. He says he loved the Bay Area at first, but over the years the quality of life there ebbed as the city's cost of living, traffic, and rates of homelessness climbed. In 2019 he moved the company and its eight employees to Austin. Now he fears he's witnessing the same deterioration.
"It's definitely on that trajectory of Austin becoming like Silicon Valley," Davityan says. He doesn't mean it as a compliment. —With Jonathan Levin