A Plastics Giant That Pollutes Too Much for Taiwan Is Turning to America
Taiwanese Plastics Giant Finds an Environmental Loophole in the U.S.
(Bloomberg Businessweek) -- The countryside of St. James Parish, an hour west of New Orleans, is a hodgepodge of bayous and sugarcane fields, smokestacks and riotous tangles of steel pipe. Taiwanese conglomerate Formosa Plastics Group has a $9.4 billion plan to add a new landmark: a giant complex to make petrochemicals used in products such as playground equipment, drainage pipes, and artificial turf.
The company calls it the Sunshine Project. But environmentalists consider its arrival as anything but sunny, saying it could emit more than 13.5 million tons of greenhouse gases annually, equal to about 10% of the increase in U.S. carbon dioxide emissions in 2018 compared to a year earlier. Formosa says emissions from the complex won't be that high.
Over the past decade, Taiwan has tightened regulations, making major local expansion difficult for Formosa. Meanwhile, the company is spending more than $14 billion to enlarge its operations in the U.S. Gulf Coast region. "They're not building this in Taiwan," says Anne Rolfes, founding director of Louisiana Bucket Brigade, a New Orleans-based nonprofit focused on environmental issues related to petrochemical production and oil refineries. "They are looking at us as a colony."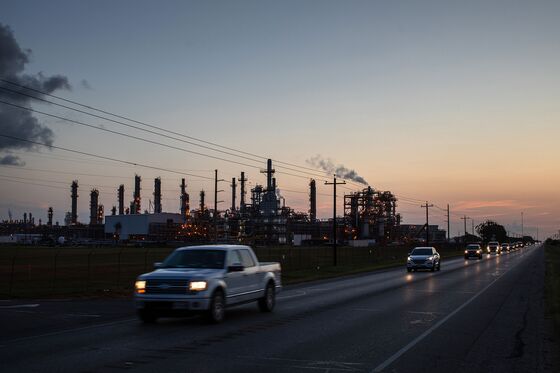 Formosa's strategy to invest in the U.S. rather than at home represents a reversal of some long-established roles in the global economy. Petrochemical companies that once focused on Asian nations where governments tolerated pollution in exchange for economic growth are increasingly turning to the U.S., with many pro-industry politicians and cheaper raw materials. The American Chemistry Council (ACC) estimates that companies will invest $200 billion in new facilities by 2025. "For more than a decade, every Western company was pouring capital into Asia because of the growth there," says Jason Miner, an analyst with Bloomberg Intelligence. "Now there's a global race for cheap gas, and the U.S. has a lot of it."
As fracking has become widespread in America, the supply of natural gas—released from rock formations during the high-pressure process—has soared. U.S. production of natural gas rose 12% last year, to a record 83.8 billion cubic feet per day, according to the U.S. Energy Information Administration.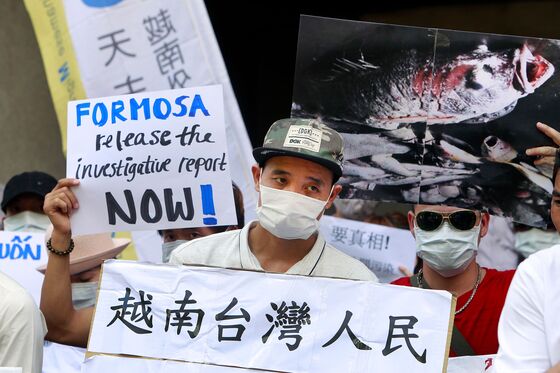 In St. James, that's attracted investors like China's Shandong Yuhuang Chemical Co., which has a joint venture with a unit of Koch Ag & Energy Solutions, controlled by Republican megadonor Charles Koch, that's spending $1.85 billion on a methanol complex. In another St. James deal, South Louisiana Methanol LP in January announced an agreement with Saudi Basic Industries Corp. to build North America's largest methanol plant, with an annual capacity of more than 2 million metric tons.
Formosa has also announced more than $4 billion of investments in Baton Rouge and Point Comfort, Texas. And the group is expanding in mainland China, says Lin Keh-Yen, executive vice president of Formosa Petrochemical Corp., a sister company. But it has no big plans for Taiwan, where it invested more than $27 billion on a giant plant from 1994 to 2009. President Tsai Ing-wen, who has ambitious targets to reduce the release of CO2 into the atmosphere, is favored to win a second term in January.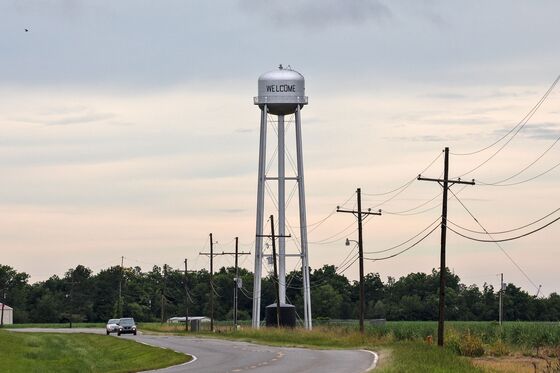 Formosa Plastics Chairman Jason Lin says his company can save a lot by investing in Texas and Louisiana rather than at home. A ton of ethylene costs $300 to make in the U.S., about a third of the cost in Taiwan. And officials are more amenable in the U.S., where "the government encourages investment as long as you meet the requirements of environmental protection regulation," he says. "In Taiwan the government treats petrochemical investment as a polluting industry and stigmatizes us."
St. James Parish already has too many petrochemical plants, says Sharon Lavigne, president of RISE St. James, which has organized protests against Formosa. "This monster is going to be too much," says Lavigne, a retired high school teacher. But the company enjoys strong support from politicians. Formosa's complex will create 1,200 permanent jobs at an average salary of $84,500, according to Janile Parks, director of community and government relations with FG LA LLC, the Formosa affiliate developing the plan. That's 80% more than the state's median household income. The company will spend as much as $500 million locally each year, Parks says.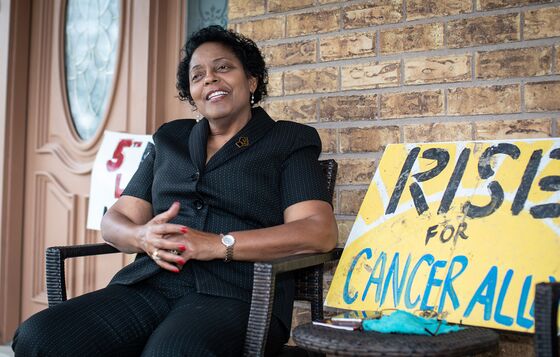 Formosa already has won water and land use permits and is awaiting an air permit from the state. "We are committed to doing what's necessary to protect the health and safety of our employees, the community, and the environment," says Parks, adding that emissions won't exceed limits set by federal and state regulators.
Nationally, dozens of new chemical, gas processing, and related plants will generate almost $120 billion in construction spending and bring 250,000 permanent jobs by the middle of the 2020s, according to the ACC. Given the job-creating power of petrochemical investments, fighting Formosa and other petrochemical makers is especially difficult, says Barbara Washington, 68, whose house sits less than a half mile from a Mosaic LLC fertilizer plant. "People are discouraged from speaking up," she says. "Even if they don't work in the industry, they're worried someone they're related to or someone they know could lose their job."
Formosa's opponents got a win on Dec. 3, when a federal district judge in Texas accepted a settlement between the company and neighbors of its factory in Point Comfort. Formosa, called by the judge a "serial offender" for dumping plastic pellets into the bay surrounding its plant, agreed to improve its waste-disposal system and spend $50 million on sustainability projects in the region.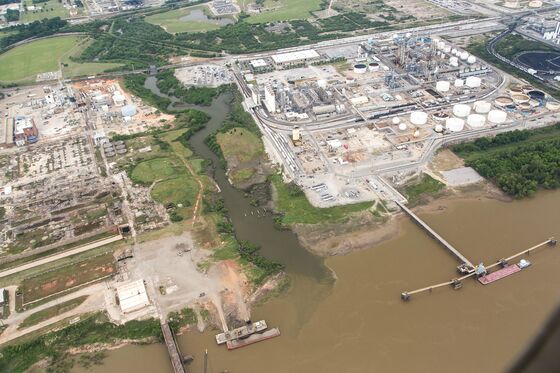 Although the settlement amount won't make much of a dent to the bottom line of Formosa Plastics Group, which last year reported $12.1 billion in pretax profit, the case could be a turning point, says Julie Teel Simmonds, an attorney at the Center for Biological Diversity in Boulder, Colo. "Nobody feels they can stop a giant petrochemical company from doing what it wants," she says. "What makes Formosa unique is they got stopped in Texas. They had a judge who said, enough is enough. Given that Formosa was such a bad actor in Texas, we want to see a tight permit in Louisiana, with the same requirements Texas requires."
In another victory for industry opponents, China's Wanhua Chemical Group, the largest maker of MDI (a raw material for polyurethane) is having second thoughts about a plan for a $1.2 billion plant in St. James. Wanhua is "reassessing the scope of construction of the U.S. project," the company said in a Nov. 2 statement. That followed a Tulane Environmental Law Clinic lawsuit challenging the local government's decision to greenlight the project and questioning its safety. President Trump's trade policies forced Wanhua to rethink, according to Ed Bryztwa, director for international trade at the ACC, since tariffs on imported steel, aluminum, and other products added to the cost of the project.
Wanhua's retreat is providing hope to those challenging Formosa. More litigation about the Sunshine Project is almost assured, according to Simmonds, and RISE St. James organizer Lavigne says she's optimistic. "I think we can stop it, I really do," she says. "With prayer, with work, with a little bit of everything." —With Samson Ellis, Sarah Chen, Chinmei Sung, and Cindy Wang
 
Read more: What Happens to All Those Beads After Mardi Gras?
To contact the editor responsible for this story: Jodi Schneider at jschneider50@bloomberg.net, James Ellis
Get Your
Daily Newsletter
Get market moving news, top news & compelling perspectives
---