Amazon Hits Chinese Sellers With Crackdown on Fake Reviews
(Bloomberg Businessweek) -- Obscure Chinese makers of everything from wireless headphones to kitchen mops that wanted to crack the U.S. market for several years have turned to the world's biggest e-commerce company for help. They use an Amazon.com Inc. program called Fulfillment by Amazon (FBA) that allows third-party merchants to store their goods in its warehouses and let the U.S. company handle delivery, returns, and exchanges. To get attention on Amazon's sprawling marketplace, many Chinese sellers offer freebies or even cash to consumers willing to write favorable product reviews. Amazon once allowed such incentives in exchange for reviews to help introduce products to customers. But it began discouraging the practice in 2016, realizing freebies compromised the integrity of customer reviews. Many merchants ignored the new rules by recruiting shoppers on Facebook and reimbursing them via PayPal to elude Amazon's detection, and the problem persisted.
Although review incentives—except those solicited through Amazon's own Vine review program—violate rules, for years the company was eager to have more Chinese merchants offering an abundant supply of low-priced goods via FBA and didn't seem to aggressively enforce its policies. But now Amazon is cracking down on pay-for-praise schemes, which can include other forms of consideration for reviews including free extended warranties, discounts or refunds, or gift cards, as the company looks to restore a sense of order to its previously free-wheeling marketplace. Starting in the second quarter, Chinese industry observers say, the company abruptly changed course and began suspending retailers and freezing their inventory at its U.S. warehouses. More than 50,000 Chinese retail accounts have lost their place on the platform, resulting in lost sales of 100 billion yuan ($15.4 billion), according to the Shenzhen Cross-Border E-Commerce Association.
"Suppliers cannot be repaid, bank loans cannot be applied for, employees are facing unemployment, and the profits of the past few years have been emptied overnight," says Wang Xin, the association's president. The industry "has been almost completely broken." Amazon's policy to crack down on the misconduct of fake reviews applies to all sellers, but based on data tracked by New York-based data consultant Marketplace Pulse, all the recently suspended accounts were based in China. The e-commerce giant rejects accusations that it's unfairly punishing Chinese companies. "We … adhere to the principle of fairness and deal with sellers' violations without discrimination, regardless of the size of the seller's business or which country or region it is from," the company said in a May statement. And on Aug. 14, an Amazon spokesman in the U.S. reiterated its position. "We don't tolerate fake or paid reviews from any seller," he said in an email. "We have always prioritized protecting our store from fraud and abuse and taking the appropriate actions to hold bad actors accountable."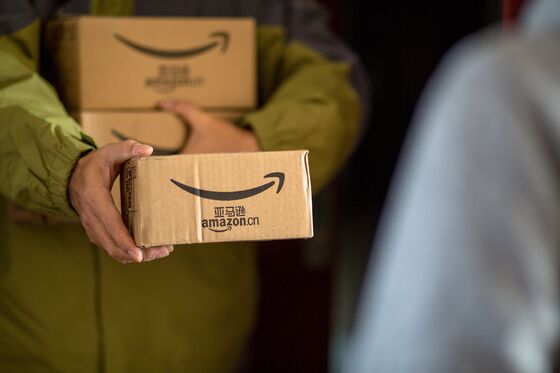 For years fakes flourished on the site, and Amazon's terms of service let it avoid legal responsibility when its customers complained about allegedly shoddy or defective marketplace products. But its free-wheeling approach has damaged its reputation. Now the company seems to be taking actions to rectify that. Next month, it will begin paying customers up to $1,000 for product-liability and personal-injury claims involving goods bought from third-party sellers on its site who've been unresponsive or rejected a claim that Amazon believes is valid, a big reversal from its earlier see-you-in-court approach. Amazon itself will then continue to pursue the claim against the seller. Such changes and the suspensions of Chinese sellers—who are often beyond the reach of U.S. laws—send a message that there are consequences for rule-benders beyond the courts.
The crackdown came after reports of a data breach in May that exposed correspondence between Amazon sellers and fake review writers, and soon after, Recode reported that the Federal Trade Commission wanted Amazon to do more to fight fake reviews. Many U.S.-based sellers say the crackdown is long overdue. They've bristled at what they perceive as Amazon's aggressive courtship of their Chinese rivals, who they say have profited from the company's lax enforcement of its seller rules. "If Amazon has made a final decision that [Chinese sellers] are baking reviews—which I believe a lot of them are—then I'm glad, because it's causing us a lot of pain," says David Wright, who runs Pattern Inc., a Lehi, Utah-based company that manages e-commerce sales for dozens of brands, including many that sell on Amazon. "We've been losing market share, in many cases, for years, with products that were better. We just weren't gaming the system."
The problem isn't just bad actors rewarding customers to give them positive reviews. Wright says many of his U.S. clients complain that when their products begin to see their Amazon ratings start to rise, they encounter a flood of negative reviews—which Wright suspects to be fake—that immediately drags their scores back down.
China-based retailers account for about half of Amazon's marketplace top sellers, up from 13% in 2016, according to Marketplace Pulse. Boosted by sales on Amazon, Anker Innovations Technology Co., which hasn't been accused of any ratings manipulation, last year sold about $1.4 billion of mobile chargers, cables, power cords, and other accessories, up from $378 million in 2016. During that period, Amazon's marketplace business continued to expand and overtook its online retail business, where Amazon buys inventory from wholesalers like a traditional store. Big-box competitors such as Walmart Inc. and Target Corp. are copying Amazon's online marketplace model.
One of the biggest Chinese casualties is Shenzhen Qianhai Patozon Network & Technology Co., maker of a formerly hot-selling headset brand Mpow, which has been dark on Amazon since April. The company issued a public letter in May saying it was "closely communicating with Amazon and actively applying for reinstatement" and described the process as "positive." But this month the company halted its research and development team's operations for the rest of the year and is encouraging employees to seek jobs elsewhere, according to a person familiar with the matter who doesn't have authorization to speak with the media.
Guangdong SACA Precision Manufacturing has been trying to persuade Amazon to rescind a June decision to suspend its electronics brands RAVPower and VAVA, which make items like power banks, baby monitors, and electronics accessories. In a stock exchange filing in June, the Chinese company cited violation of rules regarding gift cards as a possible reason for the suspension. But the outlook is grim, according to a person familiar with the matter who isn't authorized to speak with the media. For now, Guangdong SACA is trying to sell via its own websites, where it's dropped prices by as much as 60%, the person says.
Amazon's terms of service don't allow marketplace retailers to sue, though they can take the company to an arbitration hearing. Sellers are unlikely to make any headway when they clearly violated the rules, according to Cherish Liu, founder of Red Flag Solutions, a Shenzhen-based law firm that works with Chinese retailers. "It's against Amazon's policy, and the sellers behaved incorrectly," she says. "It's very hard to convince Amazon to reinstate [a] seller's account."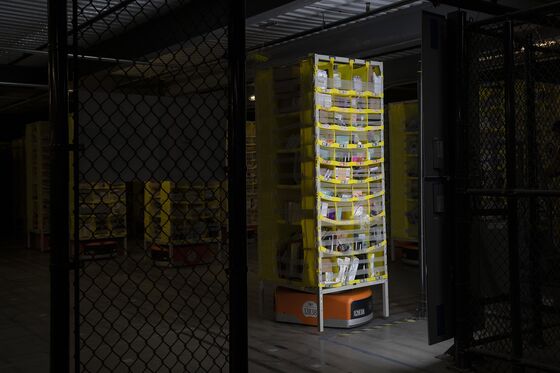 Candy Wu, a 27-year-old manager for a retailer based in Shenzhen that sold items such as hand sanitizers and cleaning supplies on Amazon, is suddenly unemployed. Her company, which Wu isn't authorized to name, abruptly ceased operation in mid-August after landing on Amazon's blacklist for allegedly manipulating customer reviews.
Before condemning her company and other Chinese brands as scofflaws, she says, people should keep in mind the reality of selling on its website. "We are not terrible people selling low-quality goods with bad tactics," Wu says. "But if you want to survive, you have to make great products, minimize the logistics costs, and make your reviews look good." And Chinese aren't the only ones manipulating reviews, she says. Indeed, many U.S. sellers have been dinged for fake reviews over the years, too.
For Chinese companies suspended by Amazon or worried that they might be next, finding alternatives isn't easy. Walmart last year launched an FBA rival, Walmart Fulfillment Services, for the retailer's online marketplace, but so far it isn't a great option, according to Jason Lee, co-chief executive officer of FBAFlipper, a Shenzhen-based advisory firm. "Amazon is just addicting because it has the traffic already," says Lee, who also points to the support network that companies can use when selling on Amazon. "There's an ecosystem—people with courses [on] how to sell on Amazon, logistics providers, payment companies." Walmart's service doesn't have them, he says.
Lee works with Chinese retailers interested in another option: selling to Amazon aggregators, companies that buy brands selling on Amazon and operate them with upgraded marketing, product development, and supply chain management. One leading aggregator, Thrasio, had a valuation of at least $3 billion when it raised $500 million in new debt in January. Aggregators can be attractive for Chinese companies worried that they might be next to get the hook from Amazon.
"Definitely a lot more brands see the Amazon risk and are looking to exit," says J.J. Chai, CEO of Rainforest Life Pte Ltd., a Singapore-based aggregator that launched in January. Chai sees no end to the pressure on alleged rule-breakers. "Amazon," he says, "is still holding strong."
Chinese companies will need to work harder while sticking to the rules, says Wang of Shenzhen Cross-Border , who calls Amazon's behavior "hegemonic." While the association is working with members to take their dispute to an arbitration panel, it's also advising them that they need to move beyond incentivized reviews and instead focus on building overseas warehouse networks and diversifying their sales channels to reduce their reliance on Amazon. "Don't cross the red line if you want a sustainable business," Wang says. "If Chinese want to get fair treatment in the global market, they need to bring innovative products and strong brands." —With Spencer Soper
With assistance from Bloomberg