There's $120 Billion at Stake in an Overlooked War in Mozambique
(Bloomberg) -- An Islamic State-linked insurgency threatens to delay plans by energy majors to spend as much as $120 billion on Mozambique's natural-gas industry, jeopardizing the viability of Africa's largest-ever private investment.

Total SE halted work on its $20 billion project in the conflict-hit northern Cabo Delgado province at the start of the year and said it would only resume once the area has been secured. On Wednesday, a day after the company agreed to restart construction following government assurances on security, suspected militants attacked Palma, the closest town to the project site.
Exxon Mobil Corp. delayed its adjacent project again this month.
Investor unease over the state's failure to contain the fighting is growing, with yields on Mozambique's government debt surging. Construction needs to get going urgently if the southeast African nation is to cash in on some of the continent's biggest natural-gas resources.
Without a resolution soon, "prospective buyers of Mozambique LNG may start looking at alternative supply options," said Leslie Palti-Guzman, president of New York-based consultancy Gas Vista LLC.
The stakes could hardly be higher for Mozambique, ranked by the World Bank as the sixth-poorest country. The government expects to pocket $96 billion over 25 years from the first three liquefied-natural-gas plants.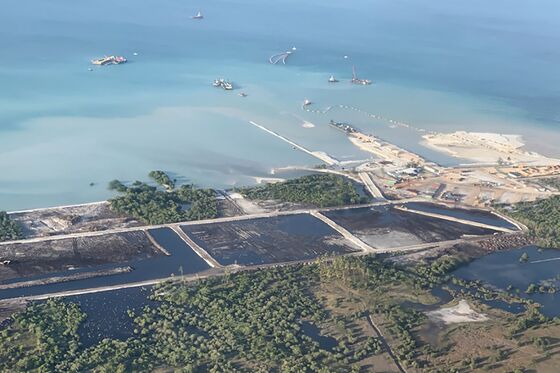 Yields on Mozambique's $900 million of Eurobonds have risen almost 100 basis points this year as project delays increase the risk that the government will struggle to meet its obligations when interest payments on the notes jump to 9% in 2024. The debt, which has already been restructured twice, is due to be repaid from 2028.
"It's going to be touch-and-go," said Anthony Simond, emerging-markets debt investment director at Aberdeen Standard Investments in London, one of the biggest owners of Mozambique's dollar debt until it sold most of its holding in January, partly due to security concerns. "The market is definitely seeing this as a risk."
The government doesn't anticipate any restructuring negotiations with private creditors, the Finance Ministry said in reply to emailed questions.
Besides having to service and settle debt, estimated to have reached 120% of gross domestic product last year, Mozambique's government needs money to quell the violence that's left more than 2,600 people dead and displaced 670,000. Funds are also required to rebuild areas devastated by severe tropical cyclones and counter the fallout from the coronavirus pandemic.
Mozambique is currently in talks with the International Monetary Fund that the government says could lead to a funded program. That would help the country service external loans, including the Eurobonds.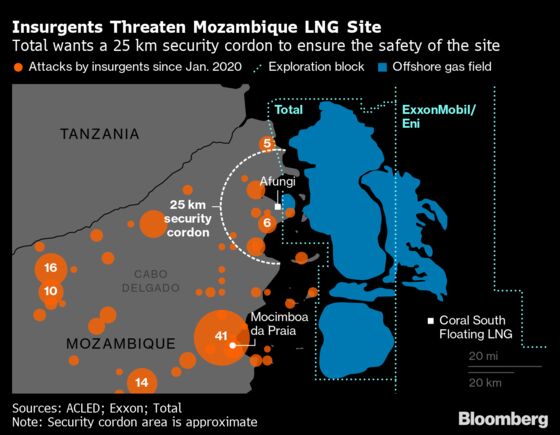 Standard Bank Group Ltd., the continent's largest lender, puts the value of Total's development and others in the pipeline at $120 billion, with most final investment decisions set to be taken in the next five years. That equates to eight times annual economic output in a nation where two in three people live on less than $1.90 a day.
Doubt remains over whether all the investment will materialize: Exxon has delayed formal approval of its planned $30 billion project for a third year and the government doesn't expect a final investment decision to be taken in the next two years.
Total CEO Patrick Pouyanne said in February that government forces must secure an area of at least 25 kilometers (16 miles) around the company's project site if it is to resume onshore work. Palma, the town attacked on Wednesday, is less than 10 kilometers away.
The necessary measures have been implemented and workers will start returning to the project site next week, with construction likely to return to normal levels by the end of April, said Rafael Bie, a press adviser at the Mineral Resources and Energy Ministry. The ministry expects the first project financing disbursement to take place early next month and has obtained a commitment from Total to deliver its first LNG cargo in 2024.
Bie's comments were made before the latest attack, and it's unclear if it will result in further delays.
Even if Total's mega-project is delayed, a much smaller one that Eni SpA is building will probably start producing LNG by next year. All its infrastructure will be located on a floating plant moored above the gas fields about 80 kilometers offshore and the fuel will be directly exported via tanker, sparing it from the onshore turmoil.
Exxon's $30 Billion Mozambique LNG Project Drifts in Limbo
Most of the insurgents are poor, disenfranchised local youths, although some have come from Tanzania and other nearby states. They started out as an Islamic sect in 2007 and in 2018 they aligned themselves to Islamic State, which has claimed responsibility for dozens of the attacks in Cabo Delgado.
The government had appeared to be making headway against the insurgents. Prior to this week, no major assaults had been staged since Total halted work in early January after fighting erupted close to the perimeter fence of its project site.
The lull in hostilities could partly be attributed to the rainy season, which hampers movements through Cabo Delgado's dense tropical forests. The insurgents kept a low profile early last year before rampaging through the province from late March, seizing towns and forcing the military to flee.
By August, they'd occupied Mocimboa da Praia, a key port town just 60 kilometers south of Total's project. It's unclear whether the government has regained control.
The president has pledged to crush the insurgency.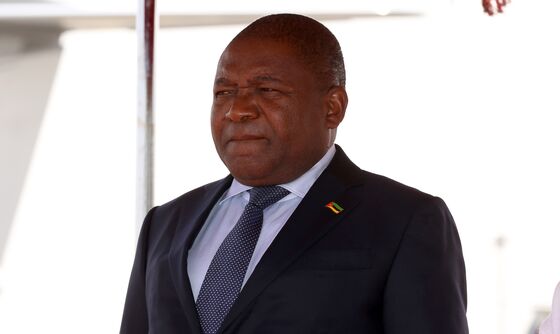 Those responsible "should not be at peace and should regret having dared to attack our country," President Filipe Nyusi said this month at a ceremony to inaugurate his new army chief of staff, Joaquim Mangrasse.
With a slew of other LNG projects due to come on stream from about 2025, delays to the Mozambican projects could see it trying to sell the fuel into a glutted market. That raises the risk of its gas and the infrastructure needed to export it becoming stranded assets in the longer term, according to Fitch Ratings.
"A bad situation in Mozambique will be a boon for rival exporters such as Australia, Qatar, and Russia," Palti-Guzman said.
The Finance Ministry said Total and Eni's LNG projects remain on track. For now, Total shareholders aren't unduly concerned.
"Security costs will rise, hence operating costs will increase, but the project in the long term retains its value for Total," said Nikolay Marinov, a fund manager at Clartan Associes in Paris. "This rise in operating costs shouldn't have a major impact on the profitability of the project."

Besides the security risks, Mozambique's gas industry has run into opposition from environmental groups including Friends of the Earth, which are challenging the U.K. government's decision to provide $1 billion in financing for Total's project.
Total and other gas producers argue that LNG is cleaner than the coal that emerging economies such as China and India rely on for most of their electricity, and can provide affordable energy while they transition toward cleaner sources.
Allegations that Mozambique's forces and a military company the government hired committed human-rights violations while trying to contain the insurgency have cast another pall over the projects.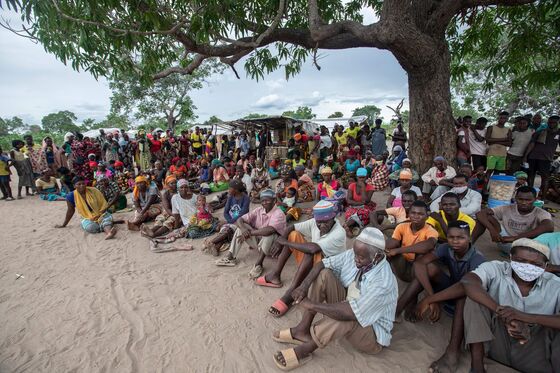 The U.S. government has said the contractors aren't playing a helpful role in defeating the insurgent group, which it refers to as ISIS Mozambique and locals know as al-Shabaab. It is now helping the Mozambican military step up its response, running a two-month training program for the nation's marines and providing medical and communications equipment to the army.
Nyusi previously resisted offers of outside help, even as the insurgency spiraled out of control.
A failure to address the security risks in Cabo Delgado could translate into further delays and additional costs for the gas projects that the industry and country can ill afford, Adrienne Benassy, an associate director at Fitch, said in an emailed response to questions.
"The later Mozambique enters the LNG market, the greater the risk that LNG demand will be lower than initially anticipated," she said.