Startups Sick of Facebook Swap Equity for TV Ads
Startups Sick of Facebook Swap Equity for TV Ads
(Bloomberg Businessweek) -- For the better part of a decade, consumer-focused tech startups have followed a time-tested recipe for success: Pay Facebook Inc. and Google to get in front of exactly the right people, burnish your brand with aspirational Instagram posts, and leaven the mix with the occasional mail drop or a newspaper or magazine campaign. Lately some ambitious newcomers have spiced up that formula with a medium often written off as far too 20th century—good ol' broadcast TV—and they're willing to hand over precious equity to use it.
"There's a limit to how seriously you're going to take a business that you only see on Instagram," says Ben Farren, founder of Spoke, an online seller of casual clothing that has offered a stake in the company in exchange for as much as £2 million ($2.8 million) in advertising on ITV Plc, the U.K.'s biggest commercial broadcaster. "There is stardust in making a TV ad. It's really energizing. You can't put a value on that."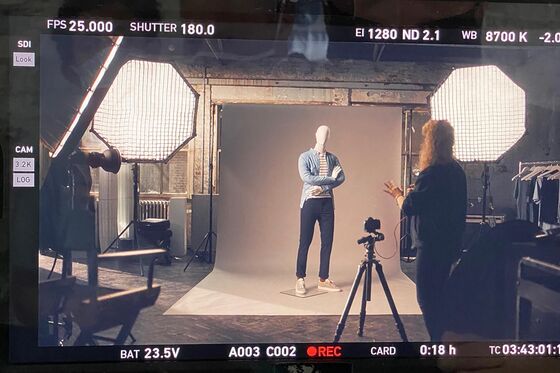 To serve ambitious startups such as Spoke, ITV and its chief rival, Channel 4, have set up venture arms and dispatched staff to promote the benefits of TV ads. In an environment where venture capital firms have piles of funds to deploy, the broadcasters say the exposure they're offering is more valuable than money, allowing managers to book substantial ad time without cratering the budget. "We need to be competitive against cash, and VC groups have a lot of cash," says Niko Waesche, who heads ITV's venture arm. "We put our best people into the mix to provide startups with that know-how."
The idea was pioneered in Sweden in 2002 by Patrik Rosén. His company, Aggregate AB, runs a "fund" whose owners include broadcasters that contribute not cash but ad time, which Aggregate trades for equity stakes in startups. Among Aggregate's early investors was German broadcaster ProSiebenSat.1 Media SE, which in 2009 started its own venture unit. Inspired by its European peers, Channel 4 in 2015 introduced its fund, which holds stakes in 18 companies including mattress maker Eve Sleep Plc and crowdfunding platform Crowdcube Capital Ltd., and has exited several others, including social media platform Pinterest Inc. ITV followed with its venture arm last year.
Digital mapping startup What3Words Ltd. considered investing in a pricey public-relations company and billboards to expand awareness of its service, which uses three-word codes to identify any spot on Earth to within about 10 feet. Instead, marketing boss Giles Rhys Jones opted for TV ads to educate people about the tool as the company seeks to move from a niche offering for first responders and nonprofits in remote locations to a global standard used in everyday life. What3Words signed a deal with Channel 4 last year, and this spring it became ITV's first media investment, with an ad showing how the service can help travelers navigate their way to remote campsites and vacation rentals. "We use a lot of digital because it's very measurable, but it only gets you so far," Rhys Jones says. "You can see where you hit that plateau on Facebook and Google."
Some venture capitalists brush aside the idea, saying that for startups, cash is king and always will be. Antoine Nussenbaum, co-founder of the venture firm Felix Capital, says entrepreneurs he knows typically prefer to walk away with something more tangible than ads if they're going to dilute their ownership stake. "It's been difficult for founders to feel confident that they're getting good value for their money when taking media-for-equity deals," says Nussenbaum, whose firm has backed high-profile winners such as stationary bike maker Peloton Interactive Inc. and oat milk producer Oatly Group AB.
Morten Toft Bech, founder and chief executive officer of plant-based food maker Meatless Farm Co., echoes Nussenbaum, saying he's uncertain whether TV is the best way to reach his customers. But Toft Bech, who agreed to an investment with Channel 4 in 2019, says the deal served as a validation of the business, with Channel 4 offering creative help and prime-time slots for its ads. "To buy a million pounds of media, it's a lot for a small company," he says. "You are a special client, and they give you more access to knowledge."
The deals can provide substantial benefits for broadcasters, says Vinay Solanki, who heads Channel 4 Ventures, promising new revenue for the corporate motherships through profitable exits from their investments. "We've seen a few bets pay off," Solanki says. "It's beginning to be a proven model that solves a real problem, which is that there's a lack of marketing capital for early-stage companies."
And the investments offer the possibility of close ties to the future stars of the tech world while increasing insights into ways TV can augment digital marketing. With many people now watching TV with their smartphone in hand, broadcast ads often deliver instant boosts to app downloads and website traffic, especially around major news such as the coronavirus outbreak or sporting events like the current Euro 2020 soccer tournament.