José Andrés Announces $1 Billion Climate Fund Using Jeff Bezos's Money
José Andrés Announces $1 Billion Climate Fund Using Jeff Bezos's Money
(Bloomberg) -- On Nov. 5, World Central Kitchen announced the launch of a $1 billion Climate Disaster Fund. The fund was created to help the nonprofit respond to environmental crises around the world with both immediate disaster relief as well as longer term solutions and will be allocated over the next decade.
"This is a fight so hungry people can eat," said founder José Andrés in a statement. "We cannot wait for more promises from world leaders. We need the fierce urgency of now."
The fund's announcement and first action, timed to COP26, is the award of $50 million to feed people impacted by extreme weather. An unspecified amount of that money comes from the $100 million Courage and Civility Award given by Amazon.com founder Jeff Bezos to Andrés.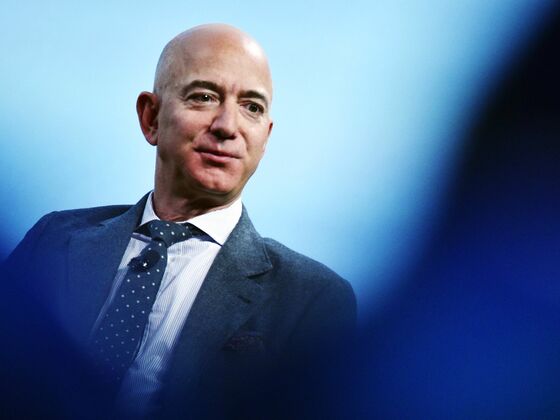 "It's the culmination of all of our efforts being on the front line of these disasters, watching them get bigger and bigger," World Central Kitchen CEO Nate Mook says, in a phone interview, about the fund. The majority of the disasters are the result of  extreme weather, he adds. "We have cooked somewhere in the world every day since Sept. 25, 2017, when we went to Puerto Rico for Hurricane Maria."
As big a number as $1 billion is, Mook says it's a drop in the bucket. "In 2020, World Central Kitchen spent well over $250 million feeding communities as a result of disasters and Covid." He notes that the climate crisis isn't just affecting those devastated by hurricanes and wildfires, it's also helped fuel the refugee crisis on the U.S. southern border.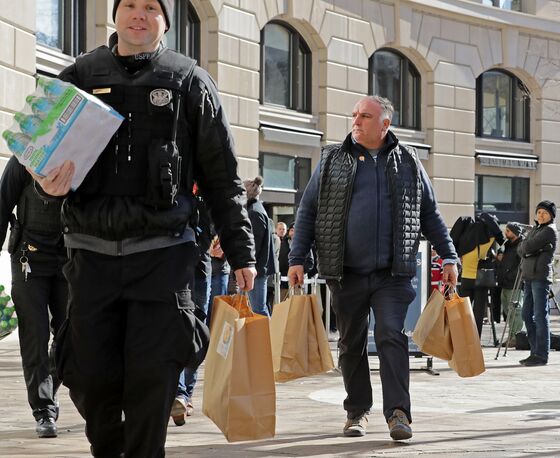 The Climate Disaster Fund is focused on three areas. One is creating an army of climate first responders, in part by starting a culinary course, Chef Relief Training, to teach people to act during local emergencies. World Central Kitchen will also invest in communities disproportionally impacted by disasters; they'll expand the food producer network by investing in local businesses with grants, training, and market access. And it will continue the development of Community Relief Centers, a collaboration with the Duke and Duchess of Sussex's Archewell Foundation.
"One reason we partnered with Archewell is to identify communities on the front lines, like Dominica and Puerto Rico," says Mook. "We're working closely with governments in places like Barbados to help them be prepared." The organization is also working to scale up models to deliver nutritious food to people in need, whether or not there's a disaster.
Mook says Bezos's Courage and Civility award "helped us think bigger. It's a huge gift to World Central Kitchen."
Another high profile tech leader also recently made headlines in the fight against hunger. Tesla Inc. founder Elon Musk tweeted that if the World Food Programme could describe "how $6B will solve world hunger, I will sell Tesla stock right now and do it."
"I have not spoken to Elon, José has not spoken to him, as far as I know," says Mook. "I'm glad he's raising this issue, because it's solvable."
"We'll be happy to talk to him if he's serious," Mook adds. "Everyone has a role to play."
Get Your
Daily Newsletter
Get market moving news, top news & compelling perspectives
---