Why This Bank's Customers Are Swiping Their Credit Cards For Cash
The 'holy grail' approach to cash withdrawals via credit cards is getting defied. Is that innovative or imprudent?
How often do you withdraw cash using your credit card?
Chances are that most customers do so rarely. Banks have traditionally seen it as a sign of trouble and so cash withdrawals on credit cards come with hefty charges. Customers are believed to use it as a last resort.
This is true for large credit card issuers like SBI Cards and Payment Services Ltd., HDFC Bank Ltd., ICICI Bank Ltd. and Axis Bank Ltd.
Smaller peer RBL Bank Ltd., however, has chosen a path less traveled. It has incentivised customers to withdraw more cash on their credit cards, in the hope that the traditional caution with which this feature has been approached is misguided.
The Puzzling Data
The puzzling data on large cash withdrawals on RBL Bank credit cards was flagged by Macquarie Research in a report dated Sept. 8.
Through its research, Macquarie found:
The average RBL Bank card holder withdrew cash 1.14 times a year in FY20, which is roughly three times more than the industry average of 0.3-0.5 times a year. Such withdrawals were even higher a few years ago at 1.51 times in FY18.
The average cash withdrawal per card per annum for RBL Bank stands at Rs 4,358, far higher than the top credit card issuers in the country. Kotak Mahindra Bank Ltd., which has the second highest cash withdrawals per credit card, sees an average withdrawal of Rs 2,070 per card per annum.
In April 2020, in particular, RBL Bank saw a +40% year-on-year growth in cash withdrawals from ATM, while the rest of the industry saw sharp drops of up to 80%.
Macquarie put these outlier trends down to features of 'Bajaj Finance-RBL Super Card', which forms a large chunk of the bank's credit card base.
"We understand that some part of this is explained by the fact that more than 70% of RBL Bank's customers are sourced from partner Bajaj Finance's retail franchise, and that this Bajaj Finserv RBL Bank SuperCard allows one free cash advance transaction in its lifetime," Macquarie Research said. "These cards also allow for availing of a personal loan (up to available cash limit) for three months at no interest, once a year (fee of 2.5%, min Rs 500 is still charged)."
The Bank Explains
According to Harjeet Toor, who heads retail and small business lending, credit cards and financial inclusion at RBL Bank, the "holy grail" approach that cash transactions on credit cards are bad is outdated.
"We feel that considering the quality of customers and past repayment habits, we can allow these customers to withdraw cash from ATMs using their credit cards, rather than penalising them," Toor told BloombergQuint.
Typically, banks charge up to 40% annual interest, as soon as a cash withdrawal happens on a credit card. This is over and above a 2.5% fee charged on such withdrawals.
RBL Bank, however, decided to take a different approach. It told customers of 'Bajaj Finserv RBL Bank SuperCard', launched in February 2017, that they could withdraw cash with no interest levied up to 50 days. A flat processing fee of 2.5% would be charged.
The strategy seemed to pay off.
As of April 2020, RBL Bank's total credit card base stood at 27 lakh, up 48% year-on-year. The total credit card loan portfolio rose to Rs 10,298 crore in June, compared with Rs 6,653 crore a year ago. In June 2018, outstanding credit card advances stood at Rs 2,901 crore.
An email sent to Bajaj Finance Ltd. on Sept. 14 seeking their views on the strategy was not answered.
According to Toor of RBL Bank, any fears around this strategy are unfounded. The lender has ensured that there are enough safeguards in place, he said. The bank extends these co-branded cards to only the top 5% of Bajaj Finance's borrowers to maintain the quality of the book. Moreover, cash withdrawal limit for these customers is lower, at 10% of credit limit, as compared with 20% for other credit cards.
"The average cash withdrawal per transaction is less than Rs 5,000 which signals that it is more for convenience and will not have an adverse impact to the portfolio," Toor said.
HDFC Bank Leads The Way In Higher Credit Card Charges
Innovative or Imprudent?
Is RBL's approach an innovative way to make a dent in the credit card market dominated by large lenders? Or will it pay the price for its aggression down the road?
A private banker, who spoke on the condition of anonymity, said cash withdrawals are an emergency feature in credit cards. They cannot become a core business idea. No matter how strong the customer's repayment record is, if they casually withdraw cash from their credit cards, it's a sign of incipient weakness, the banker said.
Toor said the bank is taking all necessary precautions.
For instance, to curtail risk and better manage the quality of the book, cash transactions were blocked across the credit card portfolio since April, he said. "Since Sept. 1, we have been slowly opening it (cash withdrawals using credit cards) up for a small batch of customers with a strong repayment record. It will be a month or so before the rest of the customers also start seeing the option being made available to them."
As of August, about 8% of RBL Bank's credit card customer base, representing 14% of the credit card loan portfolio, was under moratorium.
"From the bank's point of view, allowing interest free cash withdrawals could be a good hook to get more people to sign up for the card. But since they stopped such transactions under covid, they do realise that this is a high risk area and they would not like to expose their book to income shocks under the pandemic," said Parijat Garg, an independent consultant for digital lending and a former credit bureau official.
Garg added that from a customer point of view, there is need for caution in using the interest-free cash withdrawal feature. If the customer does not realise the pitfalls of withdrawing cash and then not meeting the 50-day repayment period, this could end up being a door to a debt trap, he said.
Harshvardhan Roongta, CFP and co-founder at Roongta Securities, agrees.
"Unless a customer is sure of repaying their dues within 50 days, they should ideally not withdraw cash from their credit card account," Roongta said. "Typically, this would count as risky behaviour by the customer, which could affect future borrowing."
Macquarie acknowledged that the cash advance market is catching on and there is fee income to be had from it. "In FY20, the industry saw more than 10 million (1 crore) short-term cash advance transactions totalling nearly Rs 50 billion (Rs 5,000 crore). While these numbers seem small, the fees are high!"
WRITTEN BY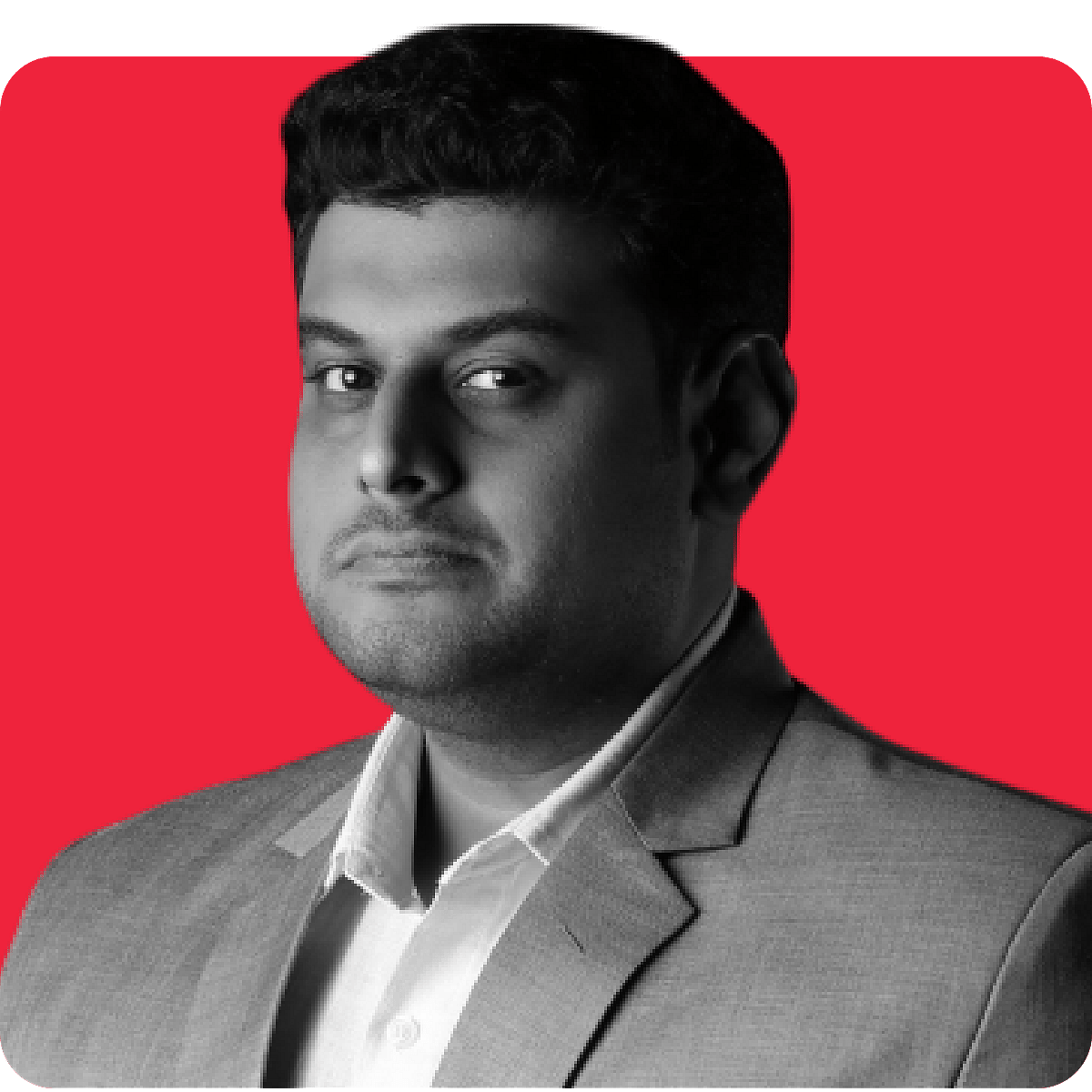 Vishwanath is Editor- Banking at BQ Prime. He started w...more