Vienna Insurance Considers Hungary Joint Venture to Save Aegon Deal
(Bloomberg) -- Vienna Insurance Group AG is discussing adding a Hungarian partner to its proposal to buy Aegon NV's eastern European arm to overcome government resistance to the deal, according to people familiar with the situation.
The insurer is racing to rescue the 830 million-euro ($1 billion) deal with Aegon after Hungary surprisingly refused to approve it this month. Vienna Insurance, one of the industry leaders in the former communist part of Europe, wants to keep control of the unit and consolidate it in its books, while it's unclear if the Hungarian side would accept a minority stake, the people said, asking not to be identified discussing confidential matters.
Vienna Insurance reiterated that it was still in talks with Hungarian authorities about the deal. Press officers at Aegon and Hungary's finance ministry declined to comment. The interior ministry in Budapest, which issued the veto on the deal, didn't immediately respond.
Hungarian Prime Minister Viktor Orban's administration has been following a strategy of creating corporate national champions, including in the financial industry. Other potential buyers for Aegon's business include Hungarian insurer Cig Pannonia Nyrt., whose key shareholders include people with close links to Orban, Bloomberg reported last week.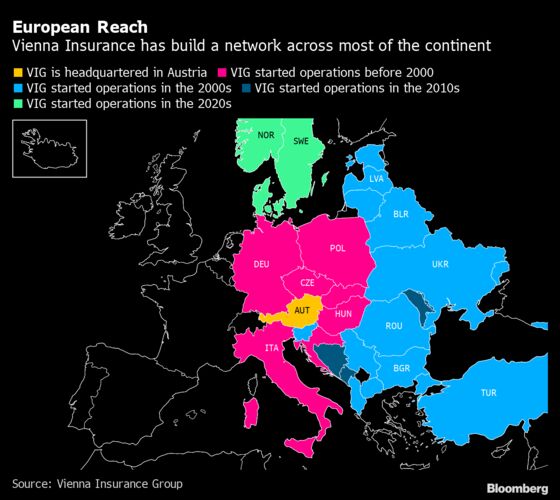 Back then, the purchase of a 30% stake by the government and the European Bank for Reconstruction and Development in the lender's Hungarian unit helped end years of bitter fights. Orban had imposed Europe's highest bank levy and forced lenders to reimburse borrowers about 1 trillion forint ($3.3 billion), mostly for their role in spreading mortgages denominated in foreign currencies, much of it in Swiss francs.