U.S. to Give Eight Nations Oil Waivers Under Iran Sanctions, Official Says
Japan, India, South Korea among those given approval: U.S. official.   
(Bloomberg) -- The U.S. has agreed to let eight countries -- including Japan, India and South Korea -- keep buying Iranian oil after it reimposes sanctions on the OPEC producer on Nov. 5, a senior administration official said.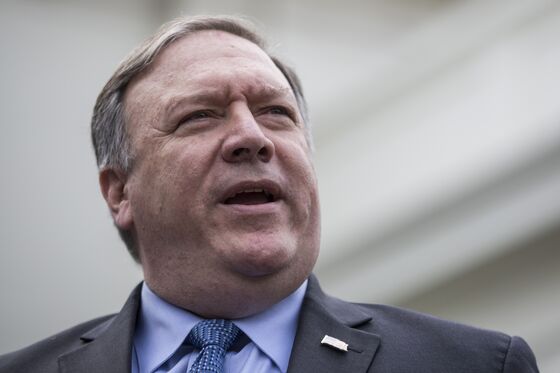 While the Trump administration's goal remains to choke off revenue to Iran's economy, waivers are being granted in exchange for continued import cuts so as not to drive up oil prices, said the official, who asked not to be identified before Secretary of State Michael Pompeo announces the number of exemptions later on Friday.
China -- the leading importer of Iranian oil -- is still in discussions with the U.S. on terms, but is among the eight, according to two people familiar with the discussions who also asked not to be identified. The other four countries that will get waivers weren't identified.
The administration must maintain a delicate balancing act with the waivers: ensuring the oil market has sufficient supply and avoiding a politically damaging spike in fuel prices, while also ensuring that Iran's government doesn't collect enough revenue that the U.S. sanctions become irrelevant.
Global benchmark Brent crude has fallen about 15 percent from over $85 a barrel last month on increasing speculation that at least some nations will get waivers, as well as signs that other OPEC members will pump more to offset any supply gap. Oil futures were at $72.80 a barrel at 12:56 p.m. in London on Friday. U.S. West Texas Intermediate traded at $63.39 a barrel in New York.
Previously, Pompeo has said "it is our expectation that the purchases of Iranian crude oil will go to zero from every country or sanctions will be imposed," but also acknowledged that waivers were being negotiated with nations that say crude from the Middle East producer are critical to their energy industry.
Turkey, a key destination for Iranian crude, may be among countries that are getting an exemption, Energy Minister Fatih Donmez told reporters in Ankara on Friday. Iran was Ankara's biggest source of the fuel last year, accounting for more than a quarter of Turkey's daily average imports of around 830,000 barrels, according to data from the market regulator.
The waivers are only temporary, and the U.S. will expect countries that get them to keep cutting Iranian imports in the months ahead, according to the U.S. administration official, who declined to give details on the volume of oil the nations will be allowed to buy under the exemptions.
The identity of the countries getting waivers is expected to be released officially on Monday, when U.S. restrictions against oil dealings with Iran go back into effect. The Trump administration has asked that those nations also cut other economic ties with the Persian Gulf state, such as by reducing trade in goods that aren't covered by the sanctions, the official said.
The impending oil sanctions have been a U.S. tool to pressure Iran in the six months since President Donald Trump backed out of the 2015 nuclear deal between the Middle East nation and six world powers, saying it didn't do enough to constrain the Islamic Republic's nuclear program or curb what the U.S. calls other "malign activity" in the region.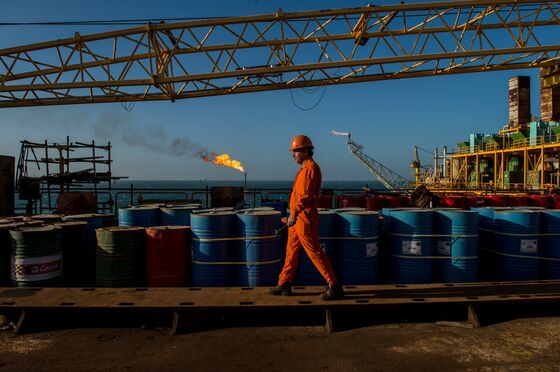 The U.S. move infuriated Iran and angered the other countries that negotiated the nuclear deal and still say it's the best chance to constrain the Islamic Republic's nuclear ambitions. The Trump administration has rebuffed them and gone ahead with its sanctions plan, arguing that nations, banks and businesses worldwide will decide they'd rather do business with the U.S. than Iran and leave the market.
Already, through its pressure campaign, the U.S. has managed to reduce Iran's oil exports from 2.7 million to 1.6 million barrels a day, according to internal U.S. estimates.
That's symbolically important to the Trump administration because President Barack Obama's administration took three years to remove 1.2 million barrels from the market -- and that was while acting in concert with the European Union and other nations before the international effort yielded the 2015 deal.
The administration's decision to issue waivers to eight countries also marked a significant reduction from the Obama administration, which issued such exemptions to 20 countries over three years. During the previous round of sanctions, nations were expected to cut imports by about 20 percent during each 180-day review period to get another exemption.
"We're quite confident moving forward that the actions that are being taken are going to help us exert maximum pressure against the Iranian regime," deputy State Department spokesman Robert Palladino said at a briefing on Thursday. "This leading state sponsor of terrorism is going to see revenues cut off significantly that will deprive it of its ability to fund terrorism throughout the region."
Countries that get waivers under the revived sanctions must pay for the oil into escrow accounts in their local currency. That means the money won't directly go to Iran, which can only use it to buy food, medicine or other non-sanctioned goods from its crude customers. The administration sees those accounts as an important way of limiting Iranian revenue and further constraining its economy.
"It's a virtual certainty that Western banks are not going to violate the escrow restrictions," said Mark Dubowitz, the chief executive of the Washington-based Foundation for Defense of Democracies who has advised Pompeo. "The message they're sending is don't screw around with these escrow accounts and try to get cute."
--With assistance from Sarah Chen, Heesu Lee, Debjit Chakraborty, Serene Cheong, Alfred Cang and Firat Kozok.
To contact the reporter on this story: Nick Wadhams in Washington at nwadhams@bloomberg.net
To contact the editors responsible for this story: Bill Faries at wfaries@bloomberg.net, ;Pratish Narayanan at pnarayanan9@bloomberg.net, Larry Liebert