U.K. Vertiport Startup Sells Stake to Hyundai's Flying-Taxi Arm
(Bloomberg) -- Urban-Air Port, a U.K. startup designing hubs for flying taxis, agreed to sell a minority stake to South Korean automaker Hyundai Motor Co.
The purchase will be made by Hyundai's Supernal division, a manufacturer of electric vertical take-off and landing craft, marking the first time such a firm has invested in a ground-infrastructure business, the companies said Thursday.
While dozens of fledgling aerospace enterprises are racing to bring flying taxis to market, attracting billions in investment, spending on so-called vertiports has lagged behind, raising concerns that the first eVTOLs could find their operations limited. Urban-Air Port said the new funding will help support the development of 200 such facilities across the world over the next five years.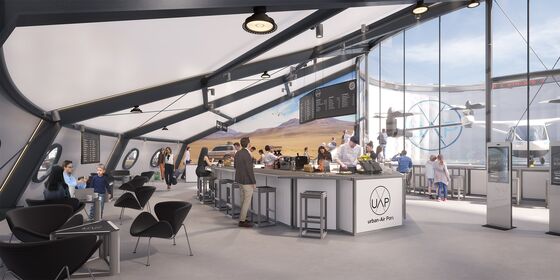 Supernal will get a seat on Urban-Air Port's board as part of the transaction, which Jaiwon Shin, its chief executive officer, said will allow Hyundai to "shape the broader advanced air mobility market from the ground up."
Urban-Air Port Executive Chairman Ricky Sandhu said the deal represents the first step in assembling a group of financial and corporate backers.
Hyundai is already collaborating with Urban-Air Port on plans for vertiports in 65 cities in the U.K., U.S., France, Germany, Scandinavia, Australia, South Korea and Southeast Asia. A first site in Coventry, England, is due to open in April to showcase the attributes of a typical base and offer demonstration drone flights.
The hubs will be modular and designed to fit into both urban and more-remote locations where charging will be provided using hydrogen fuel cells.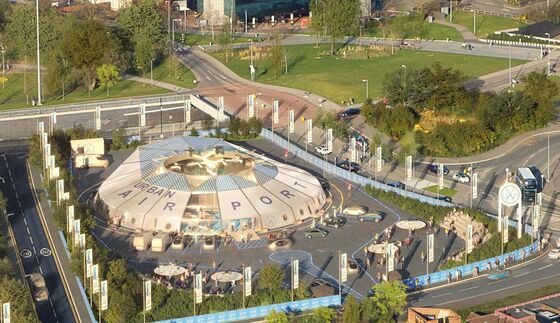 Hyundai announced the formation of Supernal from its urban air mobility unit in November as it seeks to develop a family of eVTOLs with a first commercial flight planed for 2028.