Top Mint Ramps Up Silver Coin Output After Demand Surges
(Bloomberg) -- As swathes of the world economy go into lockdown from the U.K. to India, some businesses are ramping up, not down: one of the world's leading mints is adding shifts to boost production of refined precious metals including silver after worried investors depleted stock.
The Perth Mint -- Australia's largest, which has been in business for more than a century -- is diverting production resources into the popular 1 ounce Silver Kangaroo coin to meet a backlog of orders. An extra 7.5 hour shift has been added. Stocks of cast and minted-bar products have been cleared out.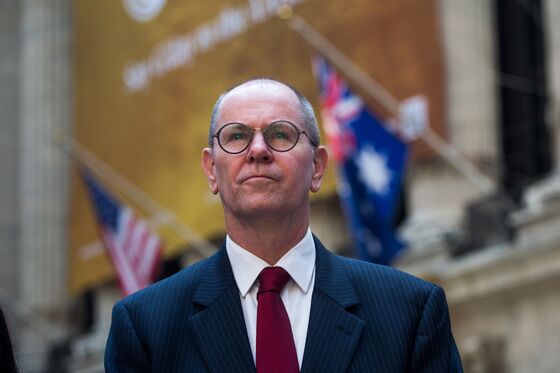 "We're as busy we can possibly be, and we're seeing a lot of this stock going both into the U.S. and into Europe, where demand has just gone through the roof," Richard Hayes, the mint's chief executive officer, said in an interview. "We're working to catch up with those backlogs as rapidly as possible."
The coronavirus pandemic has triggered turmoil in precious metals markets, forcing the Royal Canadian Mint to suspend production and roiling prices. Some investors had to sell precious metals to meet margin calls and that, combined with a stronger dollar and lower industrial demand, dragged silver prices to the lowest level in 11 years. People are seeing the slump as a buying opportunity, especially in the U.S. and Germany, according to Hayes.
"Having been in this business for 25 years now, what I can say is that generally, there are more-than-adequate supplies of the underlying metal, but it may be in 1,000 ounce bar form, or a form other than what customers are wanting," Hayes said. "At this stage, they're wanting 1 ounce silver coins."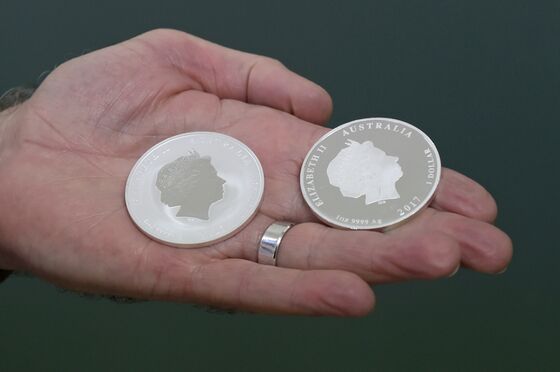 Silver, gold's far cheaper cousin, entered the year at $17.85 an ounce after rising 15% in 2019. As the pandemic shook the foundations of the global economy, it went into free-fall, sinking below $12 last week to the lowest since 2009. Since then, it's regained some ground, hitting $14.1285 on Tuesday.
Amid the upheaval, the Royal Canadian Mint has suspended production for two weeks from March 20, according to its website. And the U.S. Mint sold out of American Eagle silver coins, with the pace of sales in the first part of March far outstripping the total for all of last month.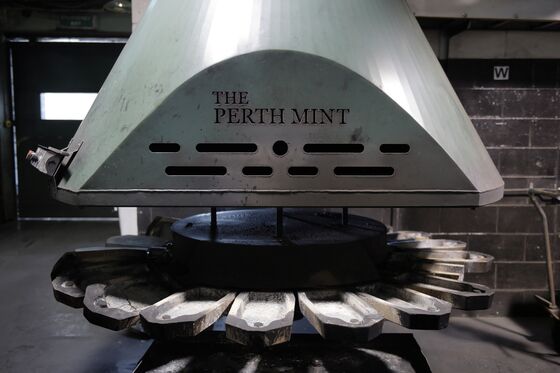 The Perth Mint is getting inquiries from mining companies overseas --mostly in the U.S. and Africa -- to refine their gold, and a number have been signed up, according to Hayes. That means the mint's refining volumes will rise from the current 350 tons of gold this year, he said. Its capacity is close to 600 tons.
Hayes said he doesn't expect any short-term impact on operations from travel restrictions to stem the spread of Covid-19. Freight aircraft are still flying, and given that 75% of the country's mined gold comes from Western Australia, the curbs won't affect them, he added.
By diverting resources into making Silver Kangaroo coins, the backlog may be cleared in three to four weeks, Hayes said. Shortfalls of other coins may continue, and the mint isn't taking orders for cast and minted-bar products.
"In times of uncertainty, they just want to have something that in case everything goes to hell in a handbasket, everything sort of collapses, they've at least got those silver coins," he said.