Top JPMorgan Banker Predicts Great Wave of European Carveouts
(Bloomberg) -- JPMorgan Chase & Co.'s top banker advising private equity firms in Europe says the region is primed for one of its busiest-ever periods of corporate carveouts, as companies seek to bolster capital and cut non-core businesses while valuations remain high.
At the same time, buyout firms are flush with investor money and have been pursuing deals at breakneck speed. This has put Klaus Hessberger, co-head of strategic investors and financial sponsors in Europe, the Middle East and Africa at JPMorgan, in bullish mood -- even by investment banker standards.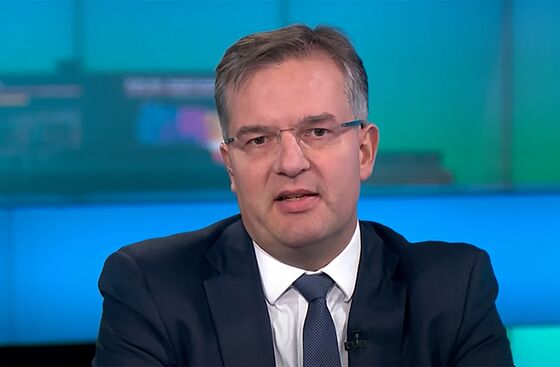 "We expect more than 40 sizeable carveouts in Europe over the next 12-18 months," Hessberger said in an interview. "It's probably the biggest wave we have seen since the last financial crisis."
The coronavirus pandemic is pushing more companies to shed non-core businesses. About 77% of European firms anticipate accelerating their divestment plans due to the impact of Covid-19, according to a report last month by the accounting firm EY. Subpar returns on capital, unsolicited approaches from suitors and the need to raise cash for new technology investments are the most common reasons European companies are selling assets, according to EY.
In February, Bain Capital and Cinven agreed to acquire Lonza Group AG's specialty ingredients unit for $4.4 billion, bringing to a close one of the most hotly contested sales in European chemicals. Meanwhile, Swiss engineering firm ABB Ltd. is courting suitors for its mechanical power transmission business Dodge, and consumer goods company Unilever Plc is working on potential sales or spinoffs of certain non-core assets.
Private equity firms are benefiting from record levels of fundraising, as pension funds and endowments allocate more money to the asset class in search of returns. The inflows add to the already record levels of so-called dry powder, as well as generous debt markets that buyout firms can tap to boost their buying power.
That means companies increasingly see the private equity industry as a solution to their problems. Even before the coronavirus crisis, companies such as Thyssenkrupp AG had been under pressure from activist investors to sell non-core businesses to improve returns. From 2011 to 2015, there were 320 activist campaigns in Europe, a figure that doubled over the following five years, according to Hessberger.
While many activists eased off during the pandemic to give companies a chance to focus on getting through it, they are now starting to return. Rating agencies, meanwhile, are also adding pressure by urging companies to improve their credit metrics, Hessberger said.
"Activists are still there, then there is the impact from Covid, the promise to delever balance sheets, the pressure from rating agencies and the focus to invest into growth and technology transition," he said.
"For corporates, it is like I have limited money available but the private equity market is so busy – so why not consider selling control or partnering with financial investors?"
Hessberger, a former equity capital markets banker, said companies will also be able to use a strong market for initial public offerings and the boom in blank-check companies as avenues for carving out assets.