Tiger Global Leads $142 Million Round for Canada E-Commerce Firm RenoRun
Tiger Global Leads $142 Million Round for Canada E-Commerce Firm RenoRun
(Bloomberg) -- Canadian e-commerce startup RenoRun Inc. is bringing in Tiger Global Management LLC as an investor to help fund a major U.S. expansion of its services for renovation and construction firms.  
Tiger Global and Sozo Ventures LLC are leading a $142 million series B round for Montreal-based RenoRun, which targets the building industry with a promise of rapid delivery of supplies so that contractors and their crews can maximize time on the job.
If the expansion into new U.S. markets is successful, it could lead to an initial public offering down the road, Founder and Chief Executive Officer Eamonn O'Rourke said. 
"I think for the next two-and-a-half years we're going to keep our heads down and really nail the expansion across the U.S., making sure that we're building sustainable businesses in each city that we launch. And then we'll think serious about what this company looks like," O'Rourke said on BNN Bloomberg Television. "I think looking at an IPO in the future is definitely something that we'd think about."
The company, which grew from about 130 employees to 500 over the past year, plans to double again in size as it invests heavily in sales, marketing and technology, O'Rourke said in an interview.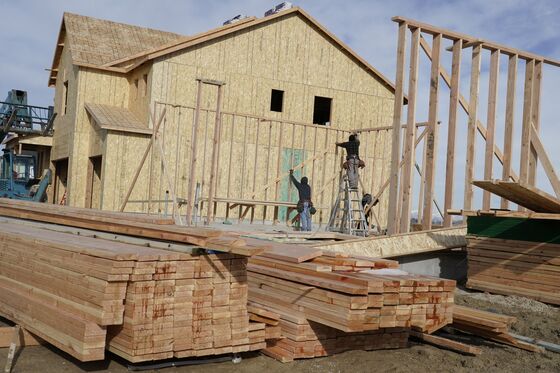 RenoRun has taken a careful approach to entering new markets after launching in 2017 in Montreal and Toronto. It's now in Boston, Chicago, Philadelphia and, as of this week, Washington. It will use the capital injection to more North American cities, the CEO said.
The company last raised money before the pandemic "and since then we've been focused on building a sustainable business," said O'Rourke. "Each U.S. city has grown faster than the previous city." 
Home building and remodeling costs jumped during the Covid-19 pandemic after lockdowns spurred a renovation boom. Lumber prices have been particularly volatile, and their sharp rise in the last four months of 2021 boosted the price of an average new single-family home by more than $18,600, according to the National Association of Home Builders.
RenoRun's pitch to contractors is that it can help them save money by allowing them to order supplies through a single portal and reduce wasted labor. Small- and medium-size renovators and remodelers make up the biggest portion of the customer base, O'Rourke said. 
The company makes money through subscription fees, the sale of building materials and delivery charges. "We can deliver a box of screws in an hour or we can deliver 5,000 sheets of drywall on a boom truck Monday morning at 7 a.m., and everything else in between," he said. 
Other new investors include Investissement Quebec, TriplePoint Capital, BDC Capital and Desjardins Capital. Several existing investors, including Canadian venture capital firms Inovia Capital and Real Ventures, also participated in the fundraising. 
"RenoRun has streamlined the supply chain for builders and created a more efficient purchasing and delivery platform," Tiger Partner Griffin Schroeder said in a statement. Sozo General Partner Phil Wickham will join the board.