This Is The Best Time To Lend, Says SBI Chairman Rajnish Kumar
"In a situation like this, prudence is something you have to exercise, but for lending, this is the best time," Kumar says.
The head of the largest lender in the country thinks the current macroeconomic situation is probably the best time to rev up lending as the risks associated are lower.
"In a situation like this, prudence is something you have to exercise, but for lending, this is the best time," State Bank of India Chairman Rajnish Kumar told Bloomberg Quint in an interview. "If you give a loan to someone at this time, most likely it will not go wrong."
Kumar said he's a contrarian as far as lending is concerned and would rather stay cautious if everyone else in the market was lending aggressively.
SBI's outstanding advances rose 6.58% year-on-year to Rs 23.85 lakh crore as on June 30. According to Kumar, SBI is already sitting on about Rs 1 lakh crore worth sanctioned advances, which will be disbursed over the year.
The lender reported its earnings for the quarter ended June on Friday, with profit rising 81% from a year ago to Rs 4,189 crore. That was aided by a one-time gain of Rs 1,540 crore on the sale of the bank's investment in its life insurance arm and higher core income. Net interest income rose 16% from a year ago to Rs 26,641 crore. The bank also made lower provisions than it did last year, as net non-performing assets fell.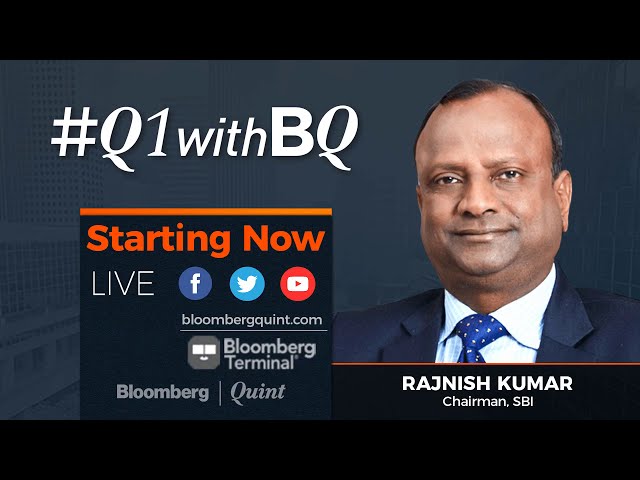 Speaking about the Reserve Bank of India's moratorium to term loan borrowers, Kumar said it was no longer necessary to extend the benefit as most of them are repaying on time. About 9.5% of SBI's Rs 16 lakh crore term loan portfolio is currently under moratorium—lower than the 21% it reported in April.
The bank considers an account to be under moratorium if the borrower hasn't paid more than one instalment since March 31. The industry, according to Kumar, would benefit from a more uniform set of disclosures on the moratorium front.
"If the moratorium is extended beyond Aug. 31, then it would be important for some uniformity in the way banks disclose their moratorium numbers," Kumar said. "Currently every bank is sharing their numbers in their own way. At SBI, we have looked at actual performance, without going into opt in or opt out."
The Indian Banks' Association had in April approached RBI for a one-time restructuring scheme. Now, even large non-bank lenders like Housing Development Finance Corp. Ltd. and Bajaj Finance Ltd. have pitched for such a scheme in place of a moratorium.
Also Read: The RBI's Next Move: Extended Moratorium, Restructuring Or...
Customers who have largely borrowed through term loan facilities and haven't taken too many working capital loans would best benefit from a one-time restructuring scheme, he said.
The best example of this would be airports, malls, hotels, etc. where long-term borrowings are there and borrowers, who have faced disruption in repayment as a result of the pandemic, would be suitable for it, Kumar said.