Palihapitiya Angles for Newsom's Job as Tech Group Backs Recall
(Bloomberg) -- A wealthy contingent of technologists has joined a movement calling for the removal of Gavin Newsom as California governor. Chamath Palihapitiya, a venture capitalist who popularized the blank-check company, said he's running for Newsom's place.
Palihapitiya, a former Facebook Inc. executive, promoted the recall campaign, sparked in part by the Democratic governor's response to the coronavirus pandemic, in a tweet Monday night. Palihapitiya used the hashtag #RecallGavinNewsom and posted a link to a new website for the billionaire's gubernatorial bid.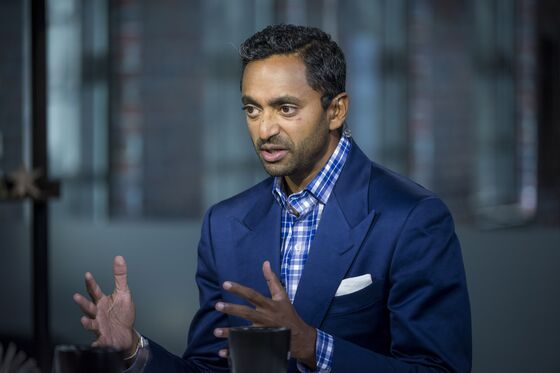 "California is a mess—it's too expensive, our teachers are underpaid, and our schools aren't good enough," reads Palihapitiya's one-page campaign website. His platform calls for the elimination of state tax, a $70,000 salary for teachers and a payment of $2,000 for each child born in California. Many proposals emphasize keeping people and business in California after the state's population declined for the first time since at least 1900.
The recall campaign had been propelled by followers of QAnon and other extremists, according to the Los Angeles Times. It faces long odds of succeeding in the Democrat-dominated state. It needs 1.5 million certified signatures, or 12% of the initial vote turnout, to force a special election for governor. State Republicans have tried and failed five times to force a recall election, each time before the pandemic.
Dan Newman, a Newsom spokesman, said in a statement earlier this month that the recall campaign is a waste of taxpayers' money and that the governor has taken "bold action" to fight the pandemic.
But now, fueled by anger about Covid-19-related restrictions and slow vaccine distribution, the effort has been gaining traction. Supporters said Monday that 1.2 million of the 1.5 million required signatures have been collected ahead of the mid-March deadline.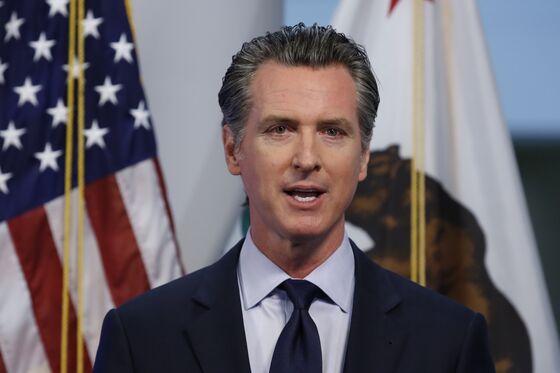 Some of the campaign's largest contributors come from tech. Doug Leone, a billionaire venture capitalist at Sequoia Capital, and his wife donated a combined $100,000 last week. The family of Dixon Doll, another VC, has given $100,000, too. David Sacks, a tech executive who donated $60,000 to Newsom's 2018 campaign, now supports the recall. Jacqueline Sacks, his wife and CEO of apparel startup Saint Haven, gave $25,000 last week. These donations alone amount to 16% of amount raised by the Rescue California committee.
David Sacks expressed support for Palihapitiya's campaign on Bloomberg TV Tuesday, referring to him as a "centrist Democrat," and criticizing Newsom's pandemic policies. "If you listen to most scientists, they've changed their minds about lockdowns," Sacks said.
Unlike many other recall supporters in Silicon Valley, Palihapitiya is a consistent supporter of Democratic Party candidates and causes. He has donated more than $1.3 million since 2010. All donations were to Democrats or Democrat-affiliated groups, with the exception of a $5,000 contribution to Ted Cruz's Senate campaign in 2011. California records show no donations from Palihapitiya to groups affiliated with the recall effort.
As Palihapitiya lays the groundwork for an unexpected run in public office, he continues to pursue a scattering of investments in startups, public stocks and blank-check ventures, also known as special purpose acquisition companies. On Monday, before the political tweet, he invested in two SPAC deals. On Tuesday morning, he said he bought call options in GameStop Corp., the video game retailer that's the target of short sellers, an activist investor and stock speculators on the website Reddit.