Tata Motors Rolls Out 50,000 Electric Cars In Four Years Of EV Operations
Tata Motors sells India's best-selling electric car as well as the cheapest.
Tata Motors Ltd. has rolled out its 50,000th electric vehicle from its Pune facility, underscoring its position as India's biggest electric carmaker.
The milestone was achieved within four years of launching EV operations.
"EVs are offering a practical solution to problems of rising fuel prices and worsening pollution," Shailesh Chandra, managing director at Tata Motors Passenger Vehicles, said in a statement on Monday. "Customers are now ready to welcome EVs, and we are thrilled to witness the transition from early adopters to EVs now that EVs are becoming a mainstream choice for Indian customers."
The electric push has helped Tata Motors close the gap with Hyundai Motor India Pvt. Ltd., becoming India's No. 2 carmaker after Maruti Suzuki India Ltd. Tata Motors, with a market share of 14.3%, came close to edging past Hyundai (14.7%) in the first half of fiscal 2023. In October, it was just 2,784 units short of overtaking the maker of the Creta SUV. So far this fiscal, it trails by 15,339 units.
"When we started our EV journey in 2018, there were many questions, doubts...it looked like a dream project," N. Chandrasekaran, chairman at Tata Motors, said in a video message. "There were questions on what would be the optimum range, the price points…"
"But we had to start... We had the conviction that pivoting to electric vehicles was the right thing for Tata Motors, the [auto] industry, as well as the nation."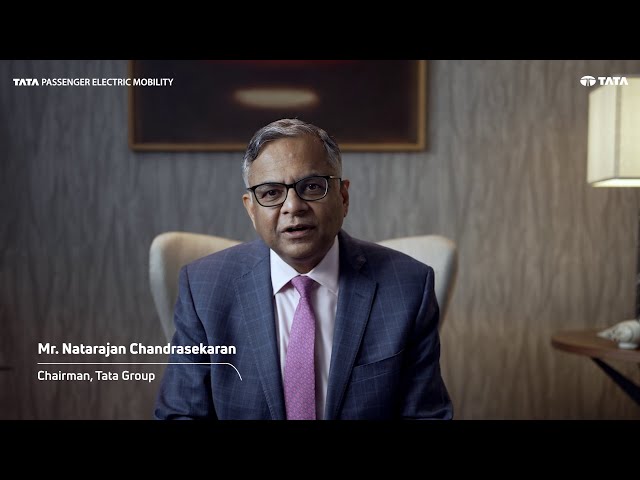 Tata Motors sells India's best-selling electric car—the Nexon EV—as well as the cheapest, the Tiago EV, for which it has received at least 20,000 bookings.