Stocks To Watch: Yes Bank, GMM Pfaudler, Tech Mahindra, Dilip Buildcon, Sun Pharma, Tata Motors
Here are the stocks to watch today.
Asian stocks followed Wall Street lower Monday as the Federal Reserve's resolve to keep raising rates and a wave of Covid in Beijing damped sentiment for riskier assets.
Shares dropped in Japan, South Korea and Australia. Equity futures pointed to a slight decline in Hong Kong and US contracts were marginally higher.
The U.S. markets are witnessing a selloff after the hawkish commentary by the Fed even as it slowed the pace of rate hikes amid signs of easing U.S. inflation. The European Central Bank and Bank of England also maintained a similar stance while increasing rates last week.
The S&P 500 fell 1.1% on Friday, while the Nasdaq 100 declined 0.9%.
The Indian benchmarks, however, fell for the second straight week and closed lower on Friday. The Sensex ended 461 points, or 0.75%, lower, at 61,337.81, while the Nifty 50 was down 146 points, or 0.79%, at 18,266.
Meanwhile, foreign portfolio investors have continued to buy domestic equities in December. Having invested more than Rs 36,200 crore in November, they have net injected Rs 10,555 crore into Indian stocks so far this month.
At 7:27 a.m., the Singapore-traded SGX Nifty -- an early barometer of India's benchmark Nifty 50 -- was up at 0.30% to 18,372.5.
Stocks To Watch
Yes Bank: The private lender has concluded assignment of the Rs 48,000-crore worth of stressed assets to JC Flowers Asset Reconstruction Co.

Sun Pharmaceuticals: The company received warning letter from USFDA for the Halol facility, which is under import alert by the regulator, summarising violations with respect to Current Good Manufacturing Practice regulations.

GMR Airports Infrastructure: GMR Airports International BV, a stepdown subsidiary of the company, y received Rs 1,389.90 crore against the sale of shares in GMR Megawide Cebu Airport Corporation and the issuance of exchangeable notes to Aboitiz InfraCapital Inc.

Shilpa Medicare: The company launched Capecitabine 1000 MG dispersible tablet with faster dispersion technology.

Tata Motors: The company's stock will be included in the S&P BSE Sensex Index from today. Dr Reddy's will be dropped from the index. Also, Bengaluru Metropolitan Transport Corporation signed a definitive agreement with the Tata Motors' subsidiary TML Smart City Mobility Solutions for operating 921 electric buses in Bengaluru.

The Phoenix Mills: The company completed acquisition of a 7.2-acre land parcel in Surat, Gujarat for Rs 510 crore.

Dilip Buildcon: The company received an new order worth Rs 1,647 crore for four-laning of Karimnagar Warangal Section of NH-563 in Telangana. The company also received an order worth Rs 1,955 crore for construction of four lane Urga-Pathalgaon section of NH-130A under Bharatmala Pariyojana' in Chhattisgarh. It received another order worth Rs 1,589 crore for development of six-lane Maradgi S Andola to Baswantpur (Package -III of Akkalkot-KNT/TS Border) in the state of Karnataka.

Tech Mahindra: The company will sell 100% stake in subsidiary Dynacommerce Holdings to step down subsidiary Comviva Netherlands BV for €6.6 million.

HDFC Bank: The board will meet on Jan. 14 to consider and approve the financial results for quarter ended Dec. 31, 2022.
Offerings
KFin Technologies: The initial public offering will open on Dec. 19 and continue till Dec. 21. The issue comprises solely of an offer for sale, where promoters will offload crore 4.09 shares worth Rs 1,500 crore, comprising 24.46% of the post-offer equity capital in the IPO. The price band for the issue has been pegged at Rs 347-366 per share.
KFin Technologies IPO: All You Need To Know
Bulk Deals
Anzen India Energy Yield Plus Trust: Metro Family Holdings bought 10 lakh shares, Axis Bank sold 10 lakh shares at Rs 101.2 apiece.

GMM Pfaudler: Plutus Wealth Management LLP bought 9.5 lakh shares (2.11%) at Rs 1691.44 apiece, USSL as trustee of Universities Superannuation Scheme bought 7.3 lakh shares (1.62%) at Rs 1700 apiece, Integrated Core Strategies (Asia) 3.5 lakh shares (0.78%) at Rs 1,700 apiece, Indus Capital Advisors (UK) LLP a/c Indus India Fund (Mauritius) bought 3.08 lakh shares (0.69%) at Rs 1,690.96 apiece, Aditya Birla Sun Life Mutual Fund 9.71 lakh shares (2.16%) at Rs 1,700 apiece, Pfaudler sold 67.86 lakh shares (15.09%) at Rs 1,700.14 apiece, Pfaudler sold 10 lakh shares (2.22%) at Rs 1,702.87.

Suryoday Small Finance Bank: Baskar Babu Ramachandran sold 50 lakh shares (4.71%) at Rs 110.88 apiece, MS Param Value Investments bought 15 lakh shares (1.41%) at Rs 111.87 apiece.
Who's Meeting Whom
Can Fin Homes: To meet analysts and investors on Dec. 19.

Themis Medicare: To meet analysts and investors on Dec. 19.

Havells India: To meet analysts and investors on Dec. 22.

Praj Industries: To meet analysts and investors on Dec. 19.

Fineotex Chemicals: To meet analysts and investors on Dec. 19.

RITES: To meet analysts and investors on Dec. 19.
Trading Tweaks
Ex-date Special Dividend: Narmada Gelatines

Ex-date Annual General Meeting: Sintex Industries, Tips Films, Sintex Plastic Technology

Move Into Short-Term ASM Framework: Nagreeka Capital & Infrastructure, Arvee Laboratories (India)

Move Out Of Short-Term ASM Framework: SEPC, Kanani Industries, Priti International
Insider Trades
Vaibhav Global: Promoter group Brett Enterprises bought 8,000 shares between Dec. 15 and Dec. 16.

Divi's Laboratories: Promoter Divi Madhusudana Rao bought 5,000 shares between Dec. 13 and Dec. 14.

Bajaj Healthcare: Promoter group Anil Champalal Jain bought 5,500 shares on Dec. 14.

Valiant Organics: Promoter group Indira Madan Dedhia sold 4,500 shares between Dec. 14 and Dec. 15.

Star Cement: Promoter group Rahul Chamaria sold 1.16 lakh shares between Dec. 14 and Dec. 15, Promoter group Laxmi Chamaria sold 1.16 lakh shares on Dec. 13.

Geojit Financial Services: Promoter BNP Paribas SA sold 6.05 lakh shares on Dec. 14.

GATI: Promoter group TCI Finance sold 15,000 shares on Dec. 12 and Dec. 13.

NRB Bearings: Promoter group BRN Bearings Aziz Yousuf Zaveri bought 4,455 shares between Dec. 14 and Dec. 15.
Pledged Share Details
Reliance Power: Promoter Reliance Infrastructure invoked a pledge of 3.33 crore shares on Dec. 12.
F&O Cues
Nifty December futures ended at 18,330, a discount of 137 points.

Nifty December futures fell 4.37% and 9,545 shares in Open Interest.

Nifty Bank December futures ended at 43,305, a discount of 271.45 points.

Nifty Bank December futures fell 8.41% and 9,428 shares in Open Interest.

Securities added to the ban period: Balrampur Chini Mills, Bharat Heavy Electricals, Delta Corp., Gujarat Narmada Valley Fertilizers And Chemicals, IndiaBulls Housing Finance, India Railways Catering and Tourism Corporation, Punjab National Bank

Securities removed from the ban period: Nil
WRITTEN BY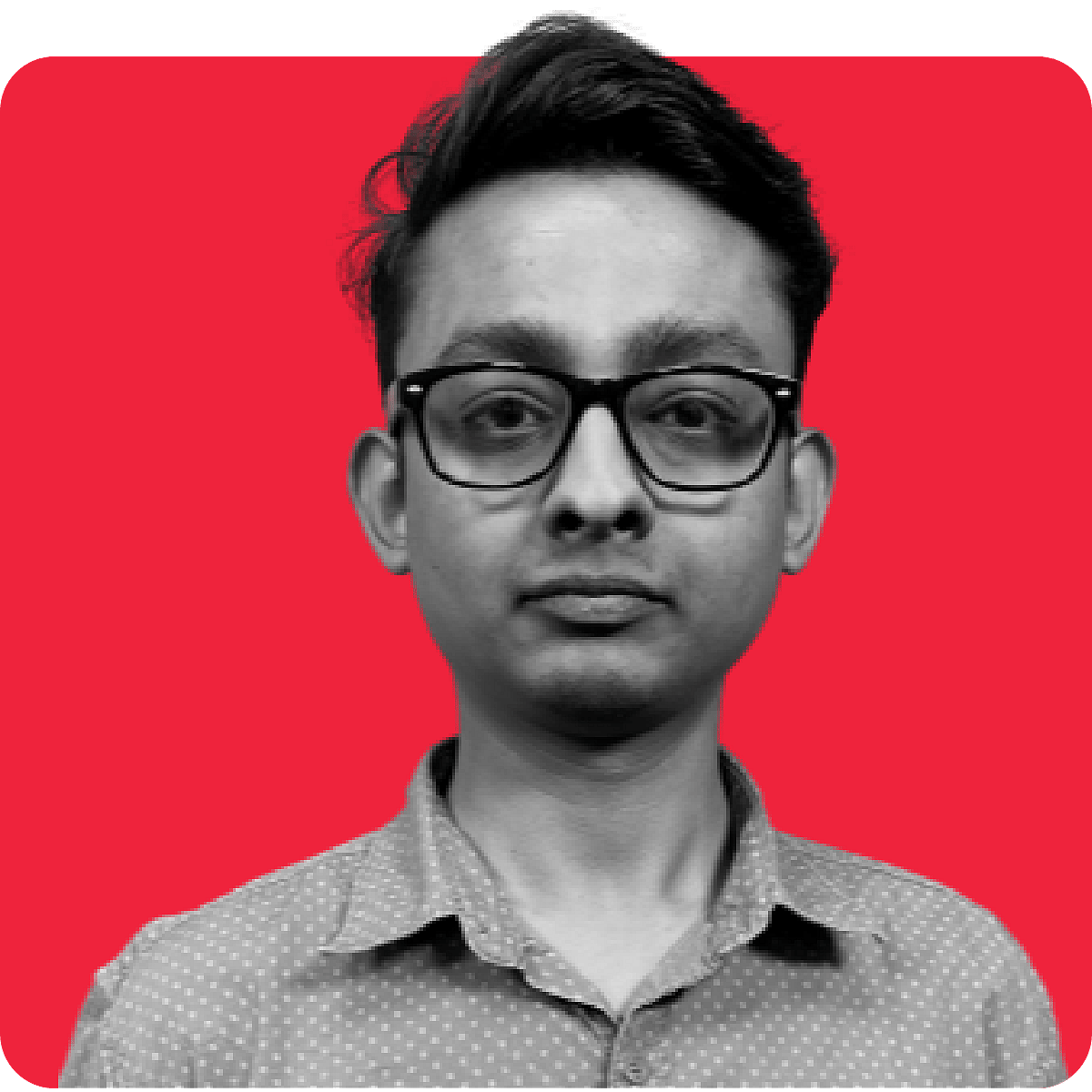 Vivek Punj covers business and markets at BQ Prime as a...more