Startup Street: Funding Picks Up, The Dark Store Provider, Rising Office Needs And More
Here's what went on at Startup Street in October and November.
In this combined edition of Startup Street for October and November, the word is "resurgence."
Funding for startups picked up after a wave of layoffs in both big tech and Indian startups, according to Tracxn.
BQ Prime spoke to a startup that powers quick-commerce and analysed a report by JLL on startups' real estate needs.
Funding In October And November
Funding in Indian startups rebounded to a two-month high and reclaimed the $1 billion mark—Rs 8,100 crore—in both October and November, pointing to the waning of the so-called "funding winter," according to data from analytics platform Tracxn.
As many as 64 to 97 startups received funding across various stages in October and November, respectively. To be sure, equity funding has been considered, while debt, grants, and post-IPO rounds have not been taken into account by Tracxn.
Byju Raveendran's edtech startup led the funding scenario alongside Anil Agrawal's Serentica Global.
With this, Byju's has mopped up a total of $5.6 billion since it started.
Other notable startups that raised money were Lenskart, CleverTap, BeatO, MyGate, and Masai School, among others.
A Cloud Startup Wants To Be A Crystal Ball For Farmers Everywhere
The Startup That Powers 30-Minute Deliveries
This almost two-year-old startup might be behind the last packet of chips or clothes you delivered.
ZFW Dark Stores operates 171 such stores, enabling same-day delivery in cities like Delhi-NCR, Bengaluru, Mumbai, Pune, and Hyderabad. The idea came to Madhav Kasturia while he was bedridden due to an injury during the Covid-19 pandemic: "I realised e-commerce was my only option for getting everything. Despite being in Delhi, most of my online purchases were taking five to seven days, leaving me waiting desperately for what I urgently needed."
On the other hand, Kasturia said, Amazon and quick-commerce players have raised consumer expectations for ever-faster deliveries through offerings like same-day or next-day deliveries. "But logistics around same-day or next-day deliveries are complicated and expensive, and D2C brands in India are struggling to catch up," he said.
Fast forward two years, and ZFW has raised about Rs 14 crore ($1.7 million) from VCs such as Silicon Valley-based Riso Capital and South Asia Technology Partner and a bunch of D2C founders such as Arjun Vaidya of Dr. Vaidya's, Mohit Sadaani of The Moms Co., Ashutosh Valani, and Priyank Shah of Beardo, among others.
"Interestingly, a lot of these D2C founders came on board first as customers and have now become investors after realising the massive pain points they're solving for in e-commerce," Kasturia told BQ Prime.
ZFW collaborates with underutilised real estate facilities, such as small hotels, stores, and warehouses, to transform them into dark stores in prime commercial areas of a city. "There are more than 3 million of these underutilised real estate spaces in India alone that are looking to optimise idle capacity," he said.
"We've figured out a scalable, yet high-quality operating model to do that while also creating an alternate source of revenue for these real-estate owners," Kasturia said. "There is also a revenue-sharing agreement, and we work with them as equals. This helps us expand our distribution to more cities while keeping our company asset-light."
ZFW charges D2C partner brands a fixed fee per order, which is the primary source of revenue.
But quick commerce and logistics in India have largely been unprofitable. Zepto, Blinkit, and Swiggy Instamart are all bleeding, while players such as Amazon India and Delhivery are also making losses. How does Kasturia then plan to make ZFW a profitable proposition?
"Being a B2B enabler and not a consumer-facing app (which is extremely capital intensive), we already operate with one of the most sustainable unit economics in quick commerce. We're profitable per order, and hence operationally we don't burn a single rupee on any delivery," Kasturia said.
Real Estate Needs
As India's startup ecosystem grows because of more technical human capital, government-led programs, a growing number of young people, untapped markets, and rising purchasing power, these companies' real estate needs have also grown.
"India is home to 107 unicorns, with 65 added over just the last two years. These unicorns are valued at over $343 billion and have raised $94 billion in funding to date," said JLL, a real estate services company, in a report. "In terms of capital inflow, investments in Indian startups grew at a compound annual growth rate of 49% from 2014 to 2021."
"The rising number of startups has also resulted in an upward spike when it comes to their real estate needs. In the first half of 2022, Indian startups leased 28% of the 24.8 million sq ft of office space leased to companies," it said.
The share of startups is the biggest share of any segment, which includes Indian multinationals, foreign companies, and domestic companies.
But co-working or flexible working spaces still rule the roost for young startups. Flexible leases, pay-per-seat systems, zero or shared maintenance and service charges, and working in an environment full of like-minded people are a few reasons why startups choose co-working spaces.
"With most evolving businesses adopting an agile style of working, flex spaces have become the choice of office for most startups," JLL said. "In fact, startups have been among the biggest movers for flex offices."
Survival Tips For Tech Startups As Funding Dries Up
Top Deals, Fundings And Announcements
Zenskar raises Rs 28.4 crore, i.e., $3.5 million, in seed funding led by Bessemer Venture Partners.

MyMandi, a Gwalior-based B2B marketplace for street vendors, raises Rs 4 crore in its seed round, led by Real Time Angel Fund and supported by Let's Venture and other angel investors.

Agritech platform Falca raises over Rs 24 crore, i.e., $3 million, in a pre-Series A round led by Inflection Point Ventures.

Chiratae Ventures leads Rs 24 crore, i.e., $3 million, in funding for music e-learning startup Artium Academy.

D2C footwear startup Yoho raises Rs 20 crore in a pre-Series A round led by Rajeev Misra, Rukam Capital, and Vijay Shekhar Sharma.

Health and fitness SaaS platform FitBudd raises Rs 27.6 crore, i.e., $3.4 million, in a seed round from Accel, Sequoia, and others.

Bira 91 buys The Beer Cafe.

Assiduus Global raises over Rs 121 crore, i.e., $15 million, in Series A.

VC Fireside has closed a $225 million fund for digital-first consumer brands.

Government exam prep platform Adda247 closes a $35 million, i.e., Rs 288 crore, round led by InfoEdge, Google, and Westbridge Capital.

Deeptech EV solutions startup Vecmocon raises $5.2 million from Tiger Global and Blume Ventures.

Mathew Cyriac invests in MyySports and joins as a co-founder.

Mobile app buyout firm KalaGato plans to invest Rs 810 crore, i.e., $100 million, in deals.

Edtech unicorn PhysicsWallah acquired PrepOnline, an online learning platform for the National Eligibility cum Entrance Test, and Altis Vortex, a publisher of exam preparation books.

Licious enters the plant-based meat category.

EKI Energy and Impact Capital have launched a Rs 1,000 crore climate impact fund.

Sai Shrushti group signs with Seedstars to launch tech academy campus

The government announced a Rs 500 crore accelerator programme for agricultural startups.

IIFL Fintech Fund invests Rs 40.5 crore, i.e., $5 million, in legaltech firm Leegality.

EV financing startup Revfin raises Rs 81 crore, i.e., $10 million, with debt and equity.

The Sleep Company raises Rs 173 crore, i.e., $21.3 million, led by Premji Invest.

Skye Air Mobility raises Rs 13.8 crore, i.e., $1.7 million, led by Chiratae Ventures.

Petcare startup Supertails raises Rs 81 crore, i.e., $10 million, from Fireside Ventures and others.

upGrad leases 3,35,000-square-foot space for expansion and plans to hire 1,400 team members.

After Pharmeasy, Udaan borrows an undisclosed amount from debt financier EvolutionX. Though the amount was undisclosed, EvolutionX said it has committed about Rs 680 crore in aggregate between Udaan and Pharmeasy parent API Holdings in November 2022.

Actress Kajal Aggarwal invests in T.A.C., The Ayurveda Company.

CoinDCX founder Sumit Gupta shared proof of reserves publicly.

Jio Platforms launched Platfomapp, a short-video app by Rolling Stone India.

Digital payments and financial services provider PhonePe is in talks to acquire buy-now-pay-later fintech startup ZestMoney, two people aware of the matter told Mint.

Cred acquires lending-as-a-service platform CreditVidya.

Lightrock India invests Rs 121 crore, i.e., $15 million, in Sukoon Healthcare, a therapeutic behavioural health company.

Esports tournament platform Gamerji raised Rs 24 crore, i.e., $3 million, in the pre-Series A round.

Koo India raises Rs 51 crore, i.e., $6.3 million.

Blox raises $12 million in the Series A funding round.
WRITTEN BY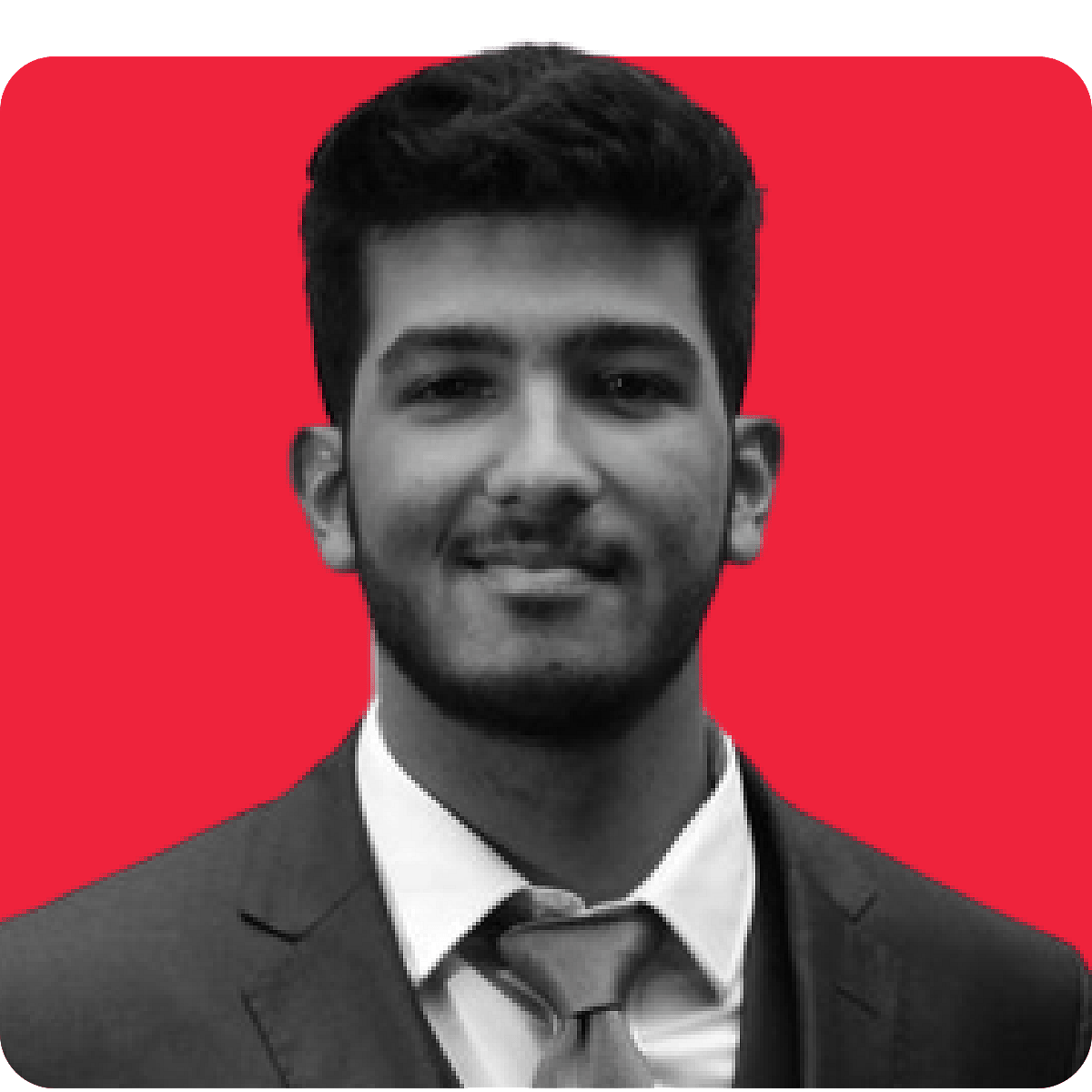 Rishabh covers markets and business news for BQ Prime. ...more