SPACs Offer European Banking Bosses a Ready Road to Reinvention
SPACs Offer European Banking Bosses a Ready Road to Reinvention
(Bloomberg) -- For bank chief executives plotting their next move, there's a new route to staying relevant: SPAC boss.
This year, three ex-European bank leaders have launched or started working on special purpose acquisition companies. The latest is recently-departed UniCredit SpA Chief Executive Officer Jean Pierre Mustier. He joins Martin Blessing, ex-CEO of Commerzbank AG, and Tidjane Thiam, former head of Credit Suisse Group AG, in doing so.
SPACs, or blank-check companies, raise investor money in the equity markets to fund takeovers of privately-held targets. Firmly established among financiers, politicians and celebrities in the U.S., they have been gaining traction with investors in Europe.
For bank chiefs, it's a chance to move from the labored task of overhauling a bloated European lender through cuts, to the nimble world of picking and growing companies through acquisition. For growth companies, merging with a SPAC can avoid the time-consuming process of pursuing an initial public offering. Having stewards on board who know how to run a public company and are willing to risk some of their own money are added advantages.
While future bank CEO roles can't be ruled out, Blessing, Mustier and Thiam are for now on the hunt for promising financial services upstarts. Each will hope their star power and experience at the very top of the sector can convince investors to back their cause as they compete for capital. But each brings a mixed track record of performance to the pitch.
Jean Pierre Mustier, UniCredit CEO from July 2016 to February 2021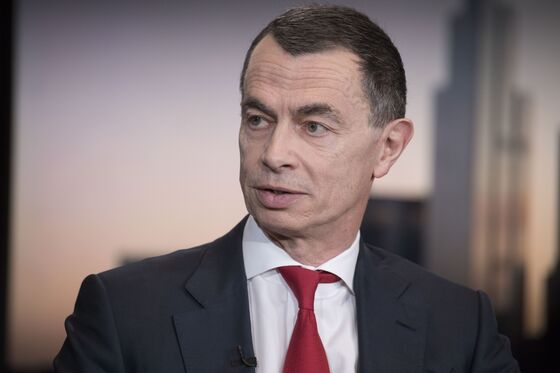 Mustier was credited with turning around the Italian bank's fortunes during more than four years in charge before strategic differences with the board spurred a decision to leave. As CEO, he simplified the bank's structure, raised more than 13 billion euros ($16 billion) of fresh funds and successfully cut back its book of bad loans. Some investors still disagreed with his decision-making, Bloomberg previously reported, pointing to UniCredit's poor performance compared to peers.
Mustier plans to raise funds for a SPAC backed by billionaire Bernard Arnault and French asset manager Tikehau Capital. He is working on the venture with former Bank of America Corp. executive Diego de Giorgi.
Tidjane Thiam, Credit Suisse CEO from June 2015 to February 2020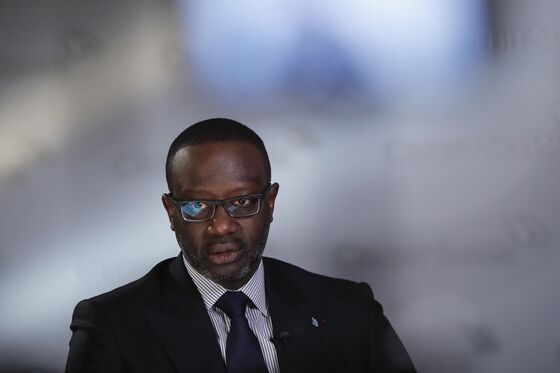 was the architect of a heavy restructuring at Credit Suisse that focused on cutting its balance sheet and reliance on riskier investment banking activities. This saw the Swiss bank return to annual profit after years in the red, though its share price continued to struggle. The stock fell more than 40% during Thiam's tenure and he was ousted in early 2020 in the wake of a damaging spying scandal at the Swiss bank. Prior to Credit Suisse, Thiam enjoyed a successful stint running British insurer Prudential Plc, where he almost tripled the stock price and bet on Asia to drive up profit.
Thiam is teaming up with Pacific Investment Management Co. for a SPAC that's seeking to raise $250 million.
Martin Blessing, Commerzbank CEO from May 2008 to April 2016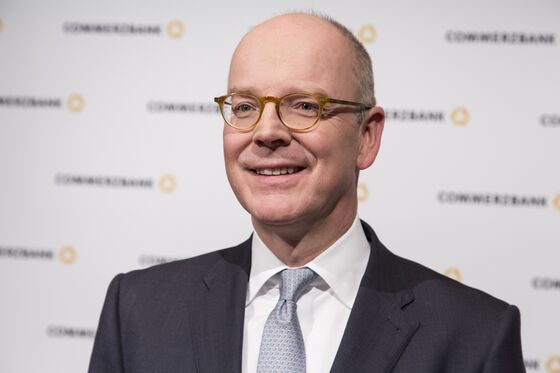 Blessing led the German bank for eight years, helping to steady the ship after its financial crisis bailout. While risk was reduced, he failed to improve returns and Commerzbank stock is worth around 95% less today than it was in the month Blessing took charge. Following his departure in 2016, Blessing moved to UBS, where he helped lead the flagship wealth management division. He left after just three years in the wake of erratic performance at the business. He is seeking to raise around 300 million euros for his SPAC, people familiar with the matter have said.
At UBS, Blessing had been tipped as a possible successor to its former CEO Sergio Ermotti, who now serves as chairman of blank-check company Investindustrial Acquisition Corp. Unlike his former peers, Ermotti's SPAC is targeting deals in the consumer, health-care, industrial and technology sectors.