Singapore's Wavemaker Closes Venture Fund at $111 Million
Singapore's Wavemaker Closes Third Venture Fund at $111 Million
(Bloomberg) -- Wavemaker Partners LLC, an early-stage venture capital firm, has closed its third investment fund for Southeast Asia at $111 million.
The firm exceeded its initial target of $100 million, drawing new investor Concentric Equity Partners along with existing backers including Temasek Holdings Pte, Pavilion Capital, International Finance Corp. and Vulcan Capital.
Wavemaker, one of the early Singapore-based venture firms focused on business-to-business startups, has invested in more than 130 companies since 2012. About 100 are enterprise-related ventures, while the rest are working on scientific discoveries and engineering advancements. So far, Wavemaker has had 11 exits.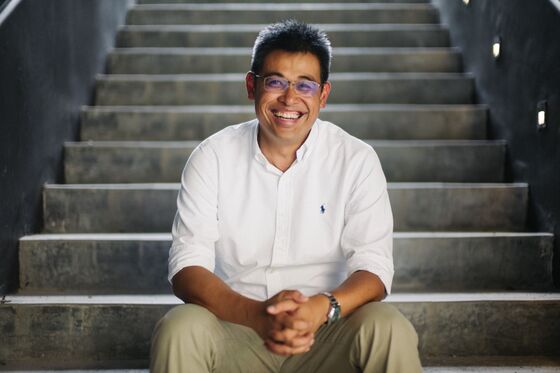 Wavemaker's fundraising comes at a time when cash-burning startups have fallen out of favor with investors who're losing patience with their failure to turn a profit. The proliferation of subsidized products and services from venture capital-backed startups over the past decade reflected a rush by investors to fund the next behemoth consumer company. Amid Covid-19 fallout, some of the biggest startups are cutting jobs and streamlining their businesses.
"When you have a consumer technology company, you usually have very thin margins, if at all, and there is pressure to constantly grow really fast," Managing Partner Paul Santos said in an interview with Bloomberg TV's Haslinda Amin and Rishaad Salamat on Wednesday. "In times like these, if you are solving a real problem (as a B2B startup), customers will reward you."
Wavemaker's portfolio companies include laser communications startup Transcelestial, construction site management software company Novade and business-to-business marketplace GudangAda. Gavin Lee, who previously led Wavemaker's investment team, was recently promoted to general partner.
Southeast Asia, a fast-growing region with 620 million people, is starting to see upstarts offering new solutions to address local needs that can be applied regionally, Santos said. They include eFishery, an Indonesian startup that developed Internet of Things devices to feed fish and shrimp, thereby increasing farmers' production.
"Where you can capture most value is not by becoming a copycat of something that's created in the West, China or India, but finding new things," he said.