Shell Names Ex-Mining Boss as Chair, Offers 50% Female Board
Shell Names Andrew Mackenzie as Chairman, Succeeding Holliday
(Bloomberg) -- Royal Dutch Shell Plc appointed former BHP Group executive Andrew Mackenzie as chairman, and said its board would have as many women as men on it for the first time.
A fossil-fuel man through-and-through, Mackenzie worked for BP Plc for 22 years and later served as chief executive of mining giant BHP. Yet more pertinently to Shell, the 64-year-old Scot is credited for being ahead of the curve on climate change and gender issues in the natural resources industry.
"Andrew brings to Shell his experience of leadership, his global outlook, and a deep understanding of the energy business and climate action," the company said in a statement.
The most pressing challenge for Shell, as for its European peers, is navigating the energy transition. The Anglo-Dutch major has set ambitious climate goals as it moves away from the traditional Big Oil model under CEO Ben van Beurden. The firm has vowed to eliminate its carbon emissions by mid-century, though progress so far is largely a result of asset sales and collapsing demand.
Mackenzie, who oversaw BHP's retreat from shale, takes over from Chad Holliday, whose departure had been flagged last year. Shell also said it would propose cyber-security expert Jane Lute as a non-executive director at its May annual general meeting, a move that would take its board to gender parity.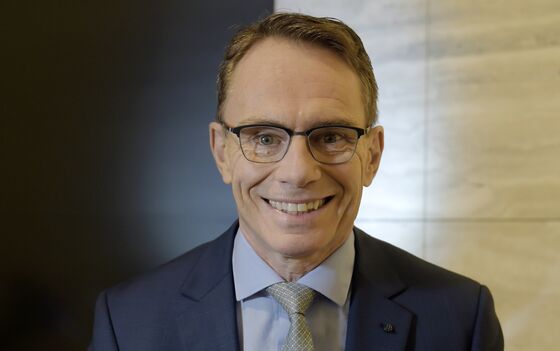 A geologist by training, Mackenzie joined Shell's board in October. He led BHP from 2013 to 2019, where he simplified the sprawling miner by divesting assets including the multibillion-dollar sale of its U.S. shale operations to BP.
He put BHP on course for many of its most ambitious targets, introducing a pledge for a 50:50 gender split among staff by 2025 and being one of the first major miners to set goals to curb customer emissions.
Yet much of his tenure was overshadowed by a disaster at BHP's Samarco iron-ore joint venture in Brazil, where a dam collapse killed 19 people and remains the subject of ongoing civil claims and investigations. Following the incident, and against the company's advice, Mackenzie got straight on a plane to Brazil.
The appointment comes shortly after Shell doubled-down on its promise to slash emissions and produce an increasing proportion of energy from low-carbon sources. In February, the major said it would shrink oil production by as much as 2% a year, while lowering output of "traditional fuels" by 55% by the end of the decade.
Shell made inroads last year on its ambition, boosting the share of electricity sold in its energy mix to 12% from 9% and cutting the percentage of oil products and gas-to-liquids. Total greenhouse gas emissions declined 16% as the coronavirus pandemic crushed oil and gas demand and the company sold assets.
Shell also increased the weighting of "progress in the energy transition" in its decisions on executive pay, having said in 2019 that it would link remuneration to climate goals.
Van Beurden's direct remuneration in 2020 fell by almost half for a second year running amid the "enormous impact" of the Covid-19 crisis, according to Shell's annual report published Thursday. The drop to 5.3 million euros ($6.3 million) reflected no annual bonus and a 49% decline in the vesting of shares through the company's incentive plan. The firm confirmed most staff wouldn't receive a wage increase this year.
If Lute is appointed a non-executive director at the AGM, replacing Nigel Sheinwald who isn't standing for re-election, Shell's board will be equally split between men and women for the first time.
Following a 16-year career in the U.S. Army, American-born Lute held roles at the United Nations and in 2009 was appointed deputy secretary of the U.S. Department of Homeland Security. She subsequently held executive positions in cyber-security, and is a non-executive director for Marsh & McLennan Cos. and Union Pacific Corp.