Railroad Megadeal Marks the Payoff for Gamble by CP Boss Creel
(Bloomberg) -- When a rival threatened to steal Canadian Pacific Railway Ltd.'s dream acquisition, Chief Executive Officer Keith Creel bet his company's future on a hunch supported by his younger days operating trains across the central U.S.
Creel knew that the acquisition target, Kansas City Southern, and its other suitor, Canadian National Railway Co., vied for many of the same customers along a vast corridor that stretches from the Midwest to the U.S. Gulf Coast -- a span much larger than the 70 miles of overlap in Louisiana that Canadian National had acknowledged in a regulatory filing. 

Creel "operated on that line. He knew that line like the back of his hand," said Jason Seidl, a Cowen Inc. analyst, in an interview. "Keith had a better understanding than almost anybody did in terms of this transaction and some of the facts and sticking points around it."
That experience gave Creel the confidence to dig in his heels and refuse to match Canadian National's higher offer of $30 billion, gambling that U.S. regulators would block his competitor's proposal because of those extensive overlaps. His wager paid off: Kansas City said Wednesday it agreed to Creel's $27 billion bid and terminated its merger plan with Canadian National. 
The U.S. Surface Transportation Board, as Creel predicted, had rejected on Aug. 31 a key aspect of Canadian National's bid, using forceful language in a unanimous ruling that backed up almost every flaw Creel identified as a reason his rival's acquisition proposal would fail.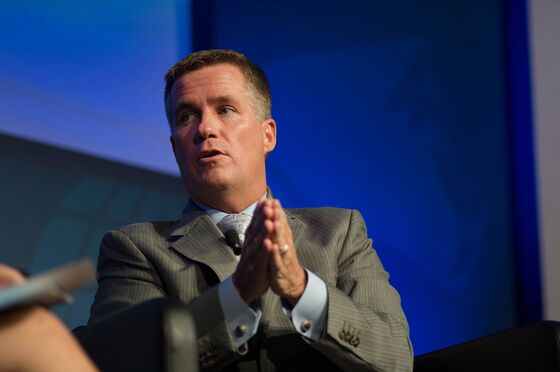 The stakes couldn't have been higher: If Creel's assumption had been wrong and he lost the deal, his railroad would have been confined to Canada and vulnerable to the market power of an even larger, more-connected competitor.
The win catapults Creel, 53, out of the shadow of his mentor, Hunter Harrison, who died in 2017 while turning around operations of CSX Corp. With the acquisition, Creel's railroad is poised to increase its network by more than 50% to 20,000 miles of tracks that stretch from Vancouver to Veracruz, Mexico. The merger also opens the railroad to new customers and offers the prospect of luring more truck traffic to trains.
Creel had been eyeing an acquisition of Kansas City Southern since he came to Canadian Pacific in 2013. First, he and Harrison, then CP's CEO, had to turn around the then flagging railroad. By 2020, Creel was in the top job and the company's operations and finances had been shored up. That's when Creel heard rumors that private equity firms were pursuing Kansas City Southern. Creel phoned Pat Ottensmeyer, Kansas City Southern's chief executive officer, and then flew to Kansas City to meet him.
"It's a historic transformational opportunity, so waiting on private equity was not in our best interest," Creel said in an interview. "That certainly triggered the engagement."
The combined company would still be the smallest among the large U.S. and Canadian railroads. Integrating them could be a three- to five-year project for Creel as he works to enhance efficiency and take advantage of the nonstop freight ride through Canada to the U.S. Gulf Coast and most of Mexico, said Tony Hatch, founder of ABH Consulting and a former Wall Street transportation analyst. If Creel is successful, it would strengthen his track record and could put him in position to later run an even larger railroad, Hatch said. 
Creel's career owes much to Harrison, whose efficiency techniques now have been adopted by almost all North American railroads. Harrison plucked Creel out of a crowd of operators and made the young railroader his right-hand man. Harrison, who then ran Illinois Central, would send Creel to problem areas and task him with pushing through tough changes, said Mike Cory, who worked alongside Creel at Canadian National.
"Keith had a quick ascension to the top," said Cory, who stepped down as chief operating officer of Canadian National in 2019. "He had a great opportunity from Hunter. But Keith took that opportunity and ran with it."
Creel has gained respect from his peers as CP has posted the sector's highest average profit margins over the last five years. While Union Pacific Corp. Chief Executive Officer Lance Fritz declined to comment on CP's pending deal, he said Creel has held his own in the industry.
"We have big jobs. We're stewards of very big institutions. There's a lot of demands put on us by all of our stakeholders," said Fritz, who implemented Harrison's techniques at his railroad, in an interview. "Keith is doing a wonderful job managing his business and I wish him luck."
Creel started his railroading career at BNSF Railway Co. in 1992 as a rail yard ramp manager in Birmingham, Alabama, his home state. He took the job after graduating from Jacksonville State University and a stint in the military that included being deployed as a commissioned U.S. Army officer during the Persian Gulf War.
In 1996, he joined the Illinois Central Railroad while Harrison was chief executive officer. Canadian National purchased the shares of the U.S. railroad in 1998 and made Harrison its chief operating officer and later CEO. Along the way, he gave Creel more ambitious jobs. Harrison retired from Canadian National in 2009 and, the following year, Creel became chief operating officer. 
Creel got a call again from Harrison when the elder railroader teamed up with an activist shareholder in 2012 on a hostile management takeover at Canadian Pacific, the worst-performing railroad in North America at the time. Creel then became CP's chief operating officer and again helped implement Harrison's tight-schedule strategy. As the duo had done at previous railroads, they improved operations while sometimes upsetting customers with abrupt changes.
From Harrison, Creel learned how to nudge customers to more rigid schedules and to spread volume more evenly through the week. That allowed them to build trains in blocks that required less complex switching. The result is that railroads can reduce the number of locomotives, rail yards and workers while moving the same amount of freight. 
Harrison had an affinity for Creel's hard-charging, problem-solving personality and they shared roots growing up in the South from humble origins, Cory said. Creel gained a reputation of motivating workers by treating them with respect while being demanding, Cory said.
In one instance, Creel got a 2 a.m. call on Saturday from an assistant superintendent who couldn't find hotel rooms for crews that needed to rest to run trains the next day. Creel went to a hotel and convinced the manager to allow him and his assistant to clean rooms to make them available for his workers, according to a 2014 interview with Creel in Progressive Railroading magazine.
"It's a process and people business. And if you're going to optimize the outcome, you've got to understand the process and you've got to know how to lead and inspire people," Creel said in an interview. "I learned all that from Hunter."
Creel became CEO of Canadian Pacific after Harrison abruptly left in 2017 to team up with another activist investor to topple the management of CSX. Creel began putting a softer touch to Harrison's techniques that kept the operating efficiencies but mended fences with customers, Hatch said. 
On Creel's watch, Canadian Pacific has become the most efficient railroad in North America as measured by operating ratio.
"Creel combines the whole skill set in ways that I've seen rarely," Hatch said.  "He's clearly the perceived superstar."
Now, though there are shareholder and regulatory approvals still ahead, he's all but assured to acquire Kansas City Southern. The Surface Transportation Board already has praised the Canadian Pacific-Kansas City Southern tie-up as a true "end-to-end" merger and has ruled that the deal will be judged under older, less stringent rules.
Creel has predicted his acquisition will be the last big merger in the industry. After it is completed, there will be six major railroads balanced in geographic pairs across North America -- CSX and Norfolk Southern in the eastern U.S., BNSF and Union Pacific in the western U.S., and now two railroads that span Canada and reach down to the U.S. Gulf Coast.
The deal "solidifies the U.S. rail network, enhances the U.S. rail network and cements, I believe, the U.S. rail network for any need for future consolidation in my lifetime," Creel said in a Sept. 1 conference call with analysts. "I hope that's a long time."