Qualcomm CEO Elect Says Huawei Ban May Help With Chip Shortages
U.S. sanctions against Huawei Technologies may help alleviate a global shortfall in semiconductor supply: Cristiano Amon
(Bloomberg) -- Qualcomm Inc.'s incoming Chief Executive Officer Cristiano Amon said U.S. sanctions against China's Huawei Technologies Co. may help alleviate a global shortfall in semiconductor supply.
If Huawei's in-house chip unit HiSilicon can't get its designs manufactured, the company may order more chips from other providers. These limitations will also free up capacity at Taiwan Semiconductor Manufacturing Co., Amon said in a webcast with Goldman Sachs analyst Rod Hall.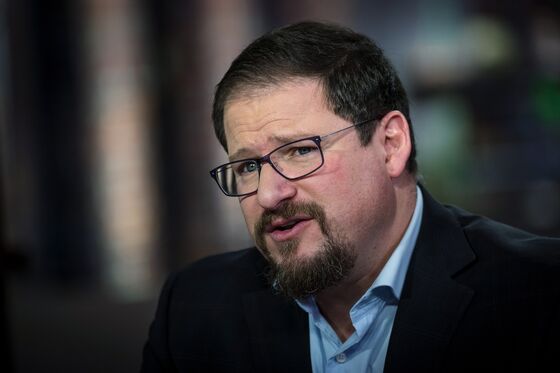 Automakers and some other companies have complained that output is being hampered by shortages of some key components. Amon said Qualcomm, whose chips are at the heart of most high-end smartphones, had experienced much higher-than-expected demand.

A sharp rebound in demand for products that depend on chips, such as personal computers, home networking gear and vehicles, has created tightness in supply. That surge will tail off in some sectors in the second half of the year, he said.

Amon cautioned that any supply freed up by fewer HiSilicon orders at TSMC won't translate into an immediate up-tick in output for other providers. That's partly because it takes time transfer chip designs being made elsewhere, he said.

Any resolution of the trade war between the U.S. and China will take time and it's likely that the semiconductor part of this dispute will be the most time consuming section of any agreement, the incoming CEO said.
Qualcomm is not allowed to supply Huawei currently but is open to working with handset maker Honor, which spun off from the Chinese tech giant recently. In the meantime, Qualcomm is providing chips to Huawei rivals in China which are gaining smartphone market share, Amon said.

Separately, Qualcomm welcomes efforts to bring more chip manufacturing back to the U.S. The building of U.S. plants by TSMC and Samsung Electronics Co. would help Qualcomm. The company would would also consider giving production orders to Intel Corp. if that company decided to open its factories to outsourced manufacturing, Amon said.
Get Your
Daily Newsletter
Get market moving news, top news & compelling perspectives
---