Watch - Volvo EX90 Electric SUV Unveiling Live & Also Check Out Its Features
Volvo is set to launch the highly anticipated new EX90, an electronic SUV built on the new SPA2 platform. Read on to know more.
Popular Swedish carmaker Volvo is set to launch one of their most anticipated cars, the Volvo EX90 on Wednesday, November 9, 2022. The Volvo EX90 is an electric SUV that is reportedly based on the new SPA2 platform built by Volvo. The company's previous two electric car offerings XC40 Recharge and the C40 recharge were built on the CMA platform. As per reports, the new Volvo EX90 will come with LiDAR technology to make the driving experience smoother and safer, with futuristic design elements that focus on using sustainable materials for the car interiors. The EX90 will be an electric version of Volvo's existing XC90. It is estimated that the production of this new Volvo electric SUV will begin early next year.
About The Volvo EX90
The company has claimed that the upcoming EX90 will be Volvo's safest car yet. The EX90 reportedly comes with a camera sensor on the rear roof that provides a complete 360-degree view to help the driver keep a watch on the surroundings. Apart from this, there will also be a sensor inside the car's cabin to monitor the behaviour of the driver and the company claims that this sensor can help reduce the risk of serious accidents by almost 20%. Volvo has also reportedly removed any physical buttons from inside the console to help the drivers reduce distraction and focus better on driving. There will be a digital screen on the dashboard, which will convey all the necessary car-related information. The Volvo also has a large screen for an entertainment system, which also provides navigational support, and can also be connected to smartphones.
Watch the LIVE launch of the new Volvo EX90 here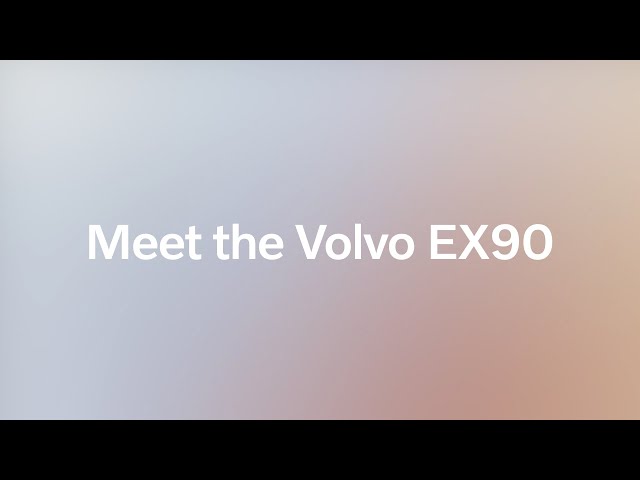 Volvo has released some teaser images for the car that show off its futuristic design. The company has said that the design of the car has been inspired by the shape of yachts to build its silhouette. Another reason for choosing the design is that it is extremely aerodynamic with Volvo claiming that the Volvo EX90 can provide a drag coefficient of 0.29. The interiors of this SUV are also spacious and built with sustainable materials. Volvo claims that there are up to 50ks of recycled materials used for building the interiors. While more details about the car are not yet available, Volvo will release details about the EX90's specifications such as the battery, power output, charging speed and capacity, range of driving etc. when it is officially launched on November 9, 2022. Be sure to check out the official Volvo website to watch the live launch of the new EX90 or check out their YouTube live stream embedded above.